Purchase the book on the iBookstore
The EPUB version of book is HERE:
Now available: The EPUB version of iPad Design Lab: Storytelling in the Age of the Tablet, ready for download via Amazon.com for Kindle:
http://tinyurl.com/8u99txw.
TAKEAWAY: Tesco, freely distributed supermarket print title now passes all others with the highest number of certified readers: brand journalism that focuses its content, knows its audience.PLUS: All about those "S's" of content allocation.
Tesco: most read print product in the
UK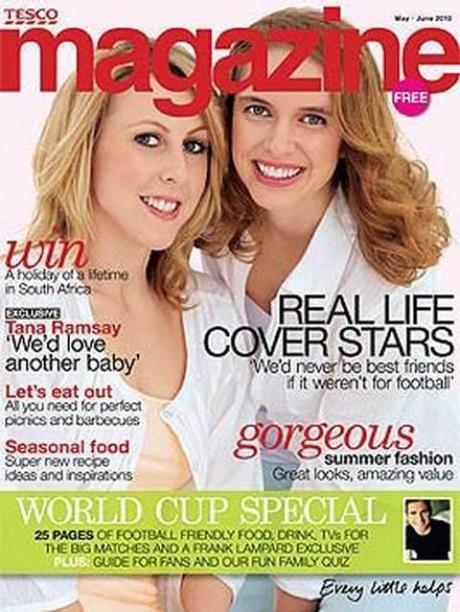 When you are paying for your groceries, you are a captive audience while you stand in line?  This is no secret, and the so called "supermarket tabloids" have been present there for many years, as surely to be found as the cashier, the cash register and the customer counting her 120 coupons while you wait behind her.
Like many people, I, too, browse the headlines while I wait in line at the supermarket checkout:  It's Oprah, or Angelina, the Kardashians, or famous sister Pippa Middleton. They are part of the constant parade of celebrities who make it to the front page of those loud and very people oriented tabloids.
This is why I am not totally surprised to read that in the UK, for the first time, a print title distributed primarily at the supermarket, a magazine titled Tesco,  has become Britain's most read print product, with a certified readership of 7,221,000, bypassing that loudest of all newspaper tabloids,  The Sun, which has has a certified readership of 7,084,000 readers per copy.
Tesco comes out every two months and capitalizes on a heavy dose of what I call the silly, which in the case of Tesco Magazine could be referred to as "useful silly" as it carries free recipes, tips for living, entertainment, home, health, fashion and beauty—-all topics that readers constantly remind us are the most important to them. Self help is at the top of the list, too, with stories like How to have perfect party confidence, or Using technology for the right reasons.
You better believe it that the media are looking at Tesco's success with great interest, also asking the question: is branded content now king?
Tesco is distributed free. I remember when similar publications would have been considered a promotional annoyance. But, obviously, not any more.  Lean back seems to be the reason.  Readers engage leisurely with publications such as Tesco, actively doing so, a fact that advertisers have favored.
To me, the Tesco success is a case study to follow when we think about the future of print.
More than asking the question whether branded content is king, I would emphasize how crafting content with perfectly focused precision is the key.
For more information:
http://www.independent.co.uk/news/media/press/every-little-goes-a-long-way-tesco-magazine-overtakes-the-sun-to-become-britains-mostread-print-publication-8336076.html
And, while on the subject of content…

Watching an interesting segment of CNN's Reliable Sources yesterday (Nov. 25), and a discussion of the stories that get the most interest from today's audiences.
It brings us back to the power of the S's in journalism today. While I often talk about the fine dance we all must do when selecting content between the serious and the silly, two of the S's we must pay attention to, this episode brought to mind other S's of no less importance, as in scandal, sex, salacious.
The pundits on the CNN show exchanged ideas on why the salaciousstory of former CIA director General David Petraeus continues to get more interest, even days after it broke out, than the serious story of the impending and much discussed fiscal cliff facing the US.  On the same week that President Obama and House Majority Leader John Boehner discussed how to approach the crisis that is about a month away, that story ranked less important and/or interesting to a majority in the audience, than the definitely not silly, but more titillating story with sex, lies and intrigue involving Petraeus.
Of interest today

Is the iPad Changing the Way We Shop? Or Is the Way We Shop Changing How We Use the iPad?
http://www.forbes.com/sites/erikamorphy/2012/11/25/is-the-ipad-changing-the-way-we-shop-or-is-the-way-we-shop-changing-how-we-use-the-ipad/?partner=yahootix

The iPad Had 88% Of All Online Tablet Shopping Traffic On Black Friday
http://finance.yahoo.com/news/ipad-had-88-online-tablet-152733499.html
First paragraph:
Here's more proof that tablet market share stats you see are either bogus or totally irrelevant.
IBM released its Thanksgiving and Black Friday report on mobile shopping, and the iPad completely dominates.
Pages we like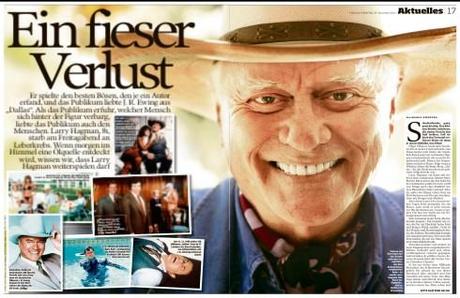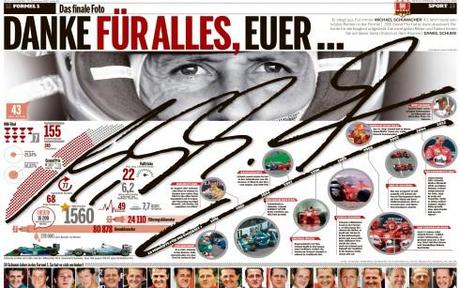 The death this weekend of actor Larry Hagman
, the infamous JR Ewing of Dallas series fame, led Bild to do a double page tribute with the headline: A Nasty Lost.
Also in Bild am Sonntag, a double page story about race car icon Michael Schumacher, who is ready to retire. The headline reads: Thanks for all.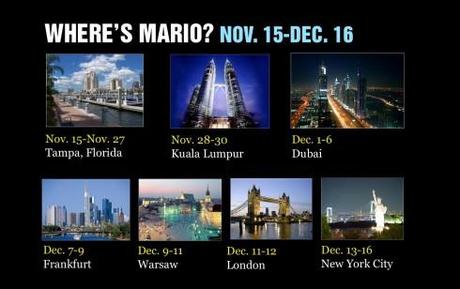 Take a video tour of iPad Design Lab
"iPad Design Lab" trailer on Vimeo.
Read the Society of Publication Designers' review of The iPad Design Lab here:
http://www.spd.org/2012/10/must-read-ipad-design-lab.php

Keep up with Mario Garcia Jr. via Garcia Interactive: helping transform online news since 1995.
http://www.garciainteractive.com
WAN

IFRA

Asia Conference Nov. 27-29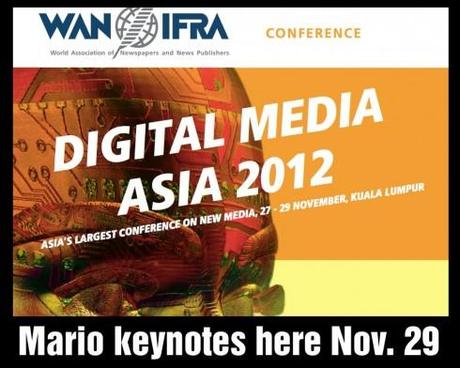 Still time to join the WAN IFRA Asia Conference in Kuala Lumpur, Nov. 27-28.
Online & Social Media
27 November
Smart Media Digital Business Innovations
28 November
Mobile & Tablet Publishing
29 November
For more details, please contact:
Ms. Christine Chin, Events Manager Email: Tel: +60 (3) 2074 3556—¨Fax: +60 (3) 2078 5990
Here's a gift you don't have to wrap!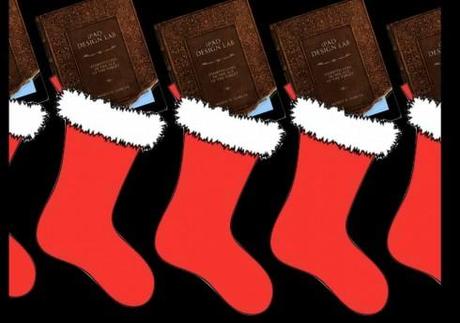 It's official. The Christmas/holiday shopping season is here.
Here is a suggestion for someone on your list, the digital book iPad Design Lab: Storytelling in the Age of the Tablet.  No need to stand in line, no need to buy wrapping paper.  Just send it to someone you think might enjoy a book about this magnificent new platform that is the tablet, and how to maximize its potential for storytelling.
Here is how you can get the book:
The original version of the book is the multitouch textbook version available on the iBookstore for iPad (iOS 5.0 and up):
https://itunes.apple.com/book/ipad-design-lab/id565672822. This version includes video walkthroughs, audio introductions to each chapter, swipeable slideshows, a glossary and a sophisticated look and feel.
Apple only sells multitouch textbooks in certain countries at this time, unfortunately. Copies are available in at least the following countries: Australia, Austria, Belgium, Canada, Finland, France, Germany, Great Britain, Greece, Italy, Latvia, Luxembourg, The Netherlands, Poland, Portugal, Romania, Slovakia, Spain, and the United States.
For those in other countries and without an iPad, we have made the book available in a basic edition for other platforms. This basic edition includes the full text of the original, along with the images and captions, but lacks the other features such as audio and video. It is available on the following platforms in many countries:
Amazon Kindle: http://amzn.to/SlPzjZ
Google Books: http://bit.ly/TYKcew
Scribd: http://bit.ly/PQTwla
TheMarioBlog post #1145