September 4, 2014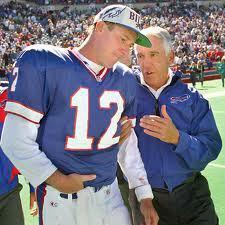 BAWSE
Does it get better than this?
Look, I'm not nearly as obsessed as most with the NFL.  I love it, I just don't walk around on Tuesdays wondering what to do with myself now that the NFL isn't on.  It's probably because I'm a Buffalo Bills fan and watching them is much more of a job than a source of enjoyment.  Regardless, it's good to have games that actually mean something back on television.  I hate the preseason, hate the dumb story lines but really like watching games.  Now that their back, let's get it on.
In maybe the best news ever, Jim Kelly is free of cancer.
Via ESPN: ORCHARD PARK, N.Y. — Former Buffalo Bills quarterback Jim Kelly was declared cancer-free Thursday after follow-up biopsies this week came back negative.  
"This is some of the greatest news I've ever gotten," Kelly said in a statement. "It's been a long road, and I'm still not back to 100 percent, but I have a lot to be thankful for."
Initial tests last month, conducted several weeks after Kelly completed chemotherapy and radiation treatments this spring, returned no evidence of cancer. Doctors, however, required biopsies on other areas of Kelly's jaw.
"I am so thankful for the support and prayers of my family, my friends near and far, and everyone in Western New York and throughout the country through my illness. I also want to thank the medical specialists who have done such amazing work," Kelly said. "Most of all, I want to thank God. Without my faith and God's constant presence, there would be no such thing as 'Kelly Tough.'"
Fucking awesome, right?  Like BEST NEWS EVER!  I love Jim Kelly.  Last great QB the Bills had.  Since then we've had a host of amateur hour quarterbacks and Doug Flutie.  Now that he's healthy I hope that he becomes an integral part of the rebuilding that needs to take place within Ralph Wilson Stadium.  Need to get the Bills back to the top because Tom Brady isn't going to play forever.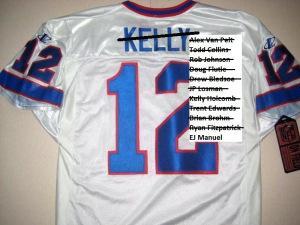 …Kyle Orton?
As for tonight, I'm taking the Seahawks +5.5.  That's a big number but with the game in Seattle, the Packers starting a rookie center and that Seahawks defense, I'm thinking Seattle starts their repeat effort with a win, 31-21.
Post navigation
← Orioles Add Pair Of Veterans For Stretch Run