After Chef Vicky Ratnani took over the Harry's franchise, he decided to revamp the menu and bring a lot more to the table than what was already being offered. And this the restaurant really needed.
Visited the Saket outlet on a weekday night and saw the place being decently packed with people. With a decor that's predominantly done in hues on brown because of the wooden work, their lighting was not dingy (thankfully!) Very comfortable sofas and chairs, the place is very comfortable keeping in mind the people who want to come to chill here for a few hours. 
Sampled the new menu at Harry's and here's my take on the food:
Marinated Olives and Feta in a Jar - It's a bar nibble, just like the section suggests. A little sour, because of the olives, a little salty, but balanced with the feta.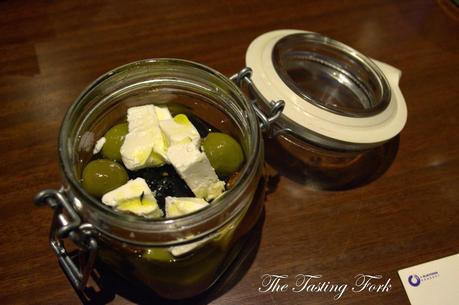 Wasabi Cottage Cheese Squares - Cottage cheese coated with flour and topped with a wasabi flavoured mayo. Very yummy!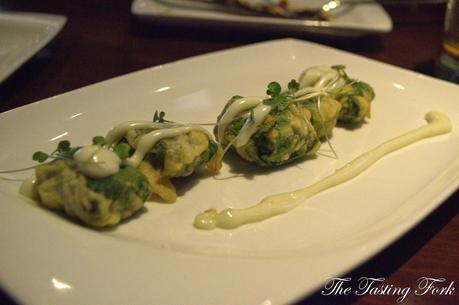 Spicy Chicken Supremes Satay Club - The presentation was very unique. Served in a glass with the dipping sauce settled at the bottom, the satay were really delicious.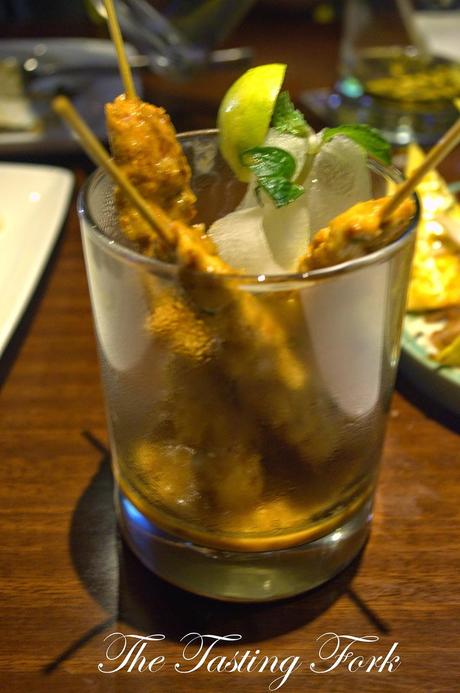 Chimichurri Chicken - Chicken tossed in an argentinian sauce that consisted of a lot of ingredients. Excellent excellent option for appetizers! Beautiful!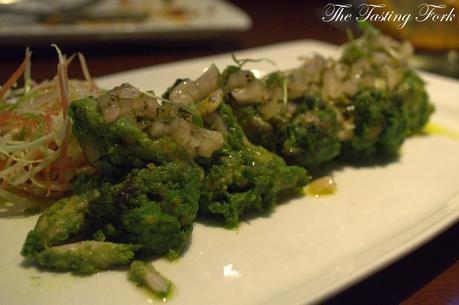 Fisherman's Basket - Calamari and prawns with homemade remoulade. The remoulade was sensational, but the calamari and prawns had a little more salt than needed. Too salty, but balanced with the remoulade to an extent.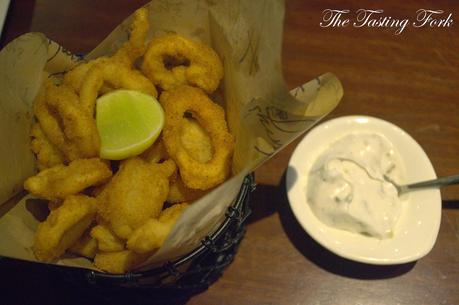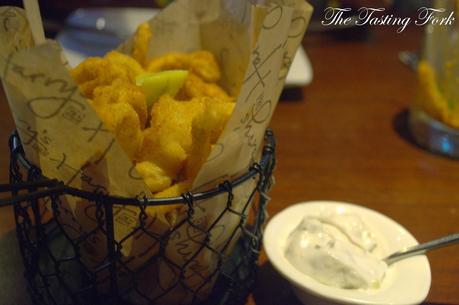 Crispy Cicken - Very very delicious, full of flavour, and very juicy. Tossed in soy and chilli, this one is a must try after Chimichurri Chicken.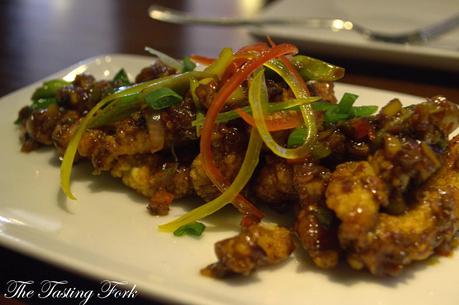 Muchos Nachos Corn Carne Veg - Nachos topped with cheese, con carne and chopped veggies. The toppings on the nachos were nice but they could have done with more cheese. The nachos in itself were not so impressive.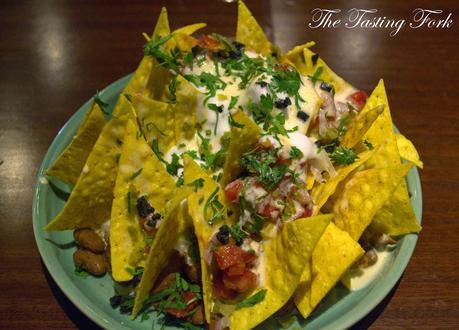 Harry's Fish n Chips - The least impressive thing on the menu out of everything that I tried. The coating on the fish was really weird and dry. Not nice.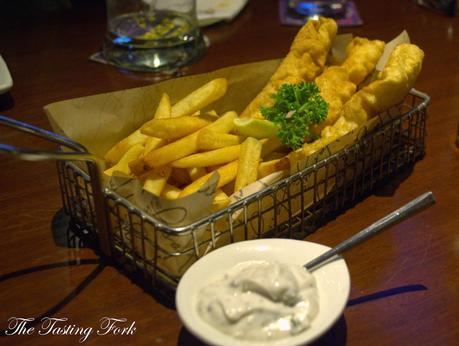 Tandoori Chicken and Thyme and Harry's Jazz Burger Lamb Sliders - Both were very very nice, with very juicy patties, but the lamb burger took the cake away. Gorgeous stuff!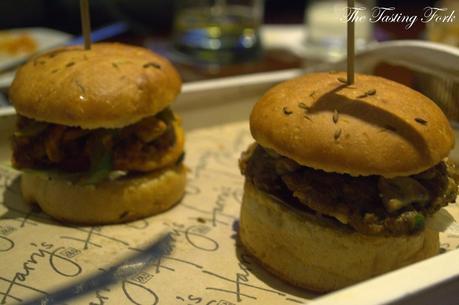 Noodle Bowl with Chicken and Kung Pao Sauce - Who doesn't like Kung Pao, specially when it's made so amazingly? The bowl was very hearty and full of flavor. Very filling too. Value for the price you're paying.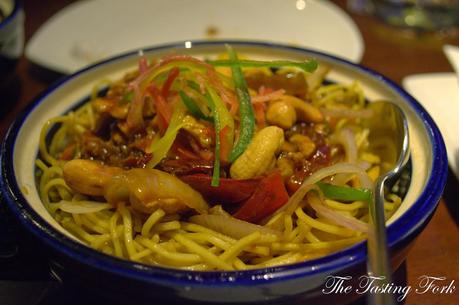 Nasi Biryani - Again a very fragrantic and delicious meal in a bowl. Nasi biryani mised with prawns and chicken, with a fried egg on the top, and served with peanut curry ad chicken satay. So much happening in one bowl - very fulfilling.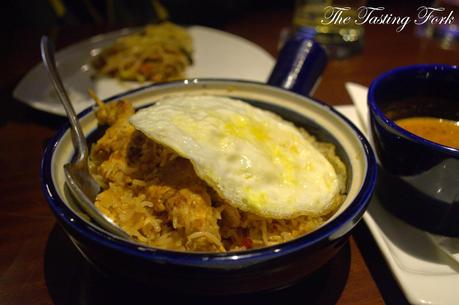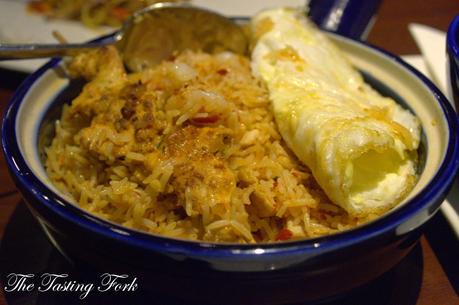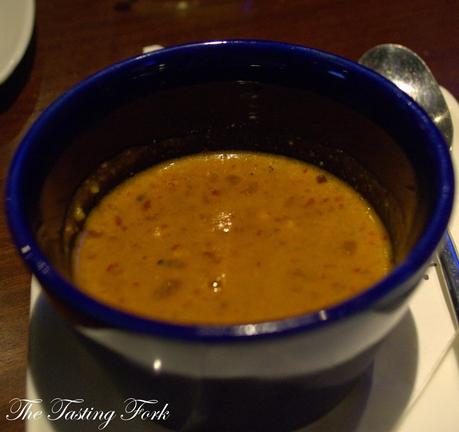 Drunken Volcano Cake - Molten gooey chocolate cake filled with liquid chocolate and served with vanilla gelato. To give it an extra edge, a little bit of show with the flambe!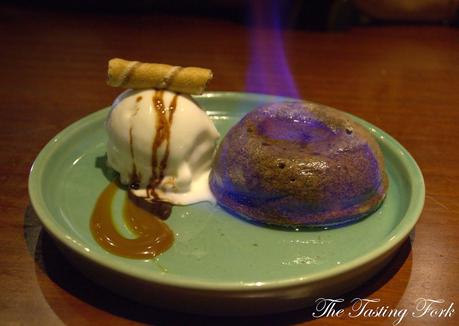 For drinks we tried their Green Apple Martini and Lemongrass and Ginger Caipirojka. Both the drinks were really nice, but the caipirojka was outstanding!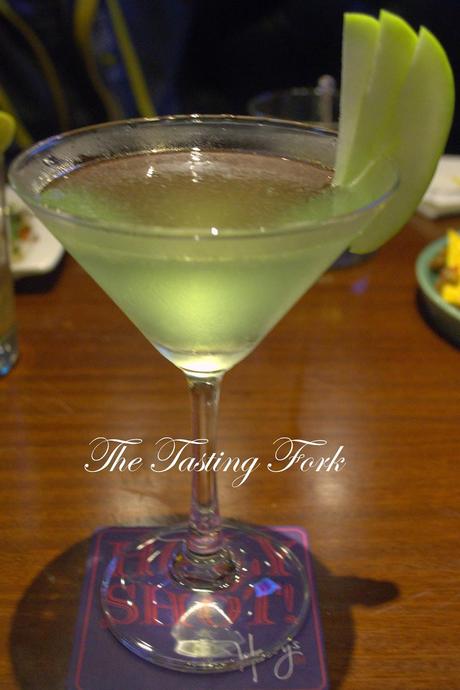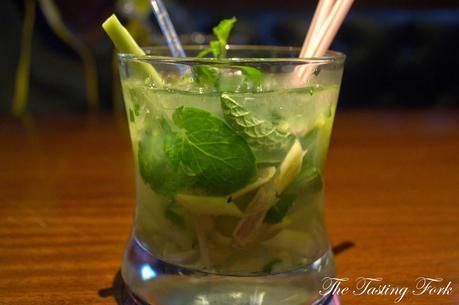 The service was very prompt, the food was hardcore delicious, the place is done up well. They have all the ticks for being a good bar where people can head to for having a great time. They have some really nice deals on drinks too. An evening well spent.
Address: 2nd Floor, Select Citywalk Mall, Saket
Connect with me on:
Twitter: @sahibagursahane
Instagram: @thetastingfork
Facebook: www.facebook.com/thetastingfork