Hello everyone, if you know me and if you have read my previous articles then you must have noticed that I don't have many reviews on hair products, there's hardly two or three. This is because I'm in a serious relationship with my hair and do not like to experiment with it. I become very choosy when it comes to choosing products for my hair as very less stuff suit them. The Nature's Co sent me this duo and I was quite hesitant to try them out. But, after quite a little war with myself I decided to give them a try. Read on to know more.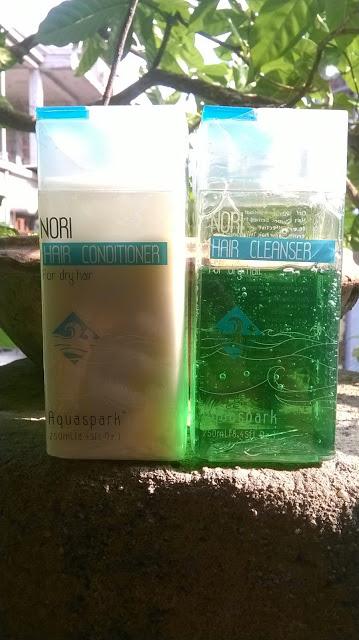 Price: The shampoo is worth 795/- for 250ml.
The conditioner is worth 654/- for 250ml.
Packaging: The Nori Hair Cleanser and the Nori Hair Conditioner comes in a transparent plastic yet sturdy rectangular bottle with a blue rhombus-shaped flip open cap. The bottles have details printed on it in black and white.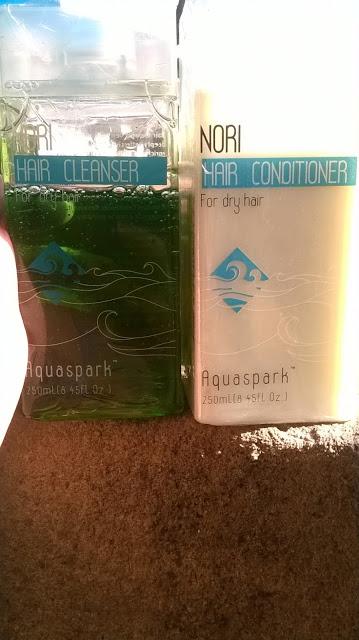 Product: The shampoo is a green colored fluid while the conditioner is a white colored fluid which has a texture like a lotion. The shampoo smells very natural and herbal. When I smell it I feel like I'm standing somewhere surrounded by lakes, trees and lots of beautiful scenario. The conditioner too has a similar fragrance.
My experience: This hair duo is particularly for dry and rough hair. The cleanser claims of providing you with lustrous, luxurious hair. It revitalizes and enhances hair growth for sure. The conditioner is deeply effective in conditioning death strands. It has vitamin c and sea minerals which nourishes the hair. It provides a little shine and keeps hair frizz-free for some time. However, my hair kept on falling and this duo did no wonders to my hair. Surprisingly, I went through a few reviews of this shampoo-conditioner duo over the internet and saw a massive amount of people liking i
t.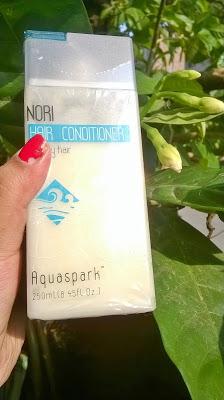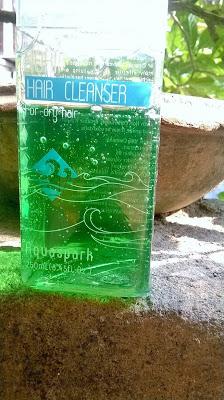 Maybe this variant doesn't suit me. I gave my mom to try this shampoo and conditioner. Surprisingly, she loved them a lot and couldn't resist using them. I am not going to use it again as it's a concern about my beloved hair. My mom is sure to keep using this for life. I have noticed her hair and can tell the differences now. Her hair is quite thicker, silkier and smoother than it used to be. Her hair growth has improved and split-ends have decreased.
Pros:
1. Nice pleasant fragrance.
2. Sturdy packaging.
3. Moisturizes the hair.
4. Nourishes the hair.
5. Gives a shine to the hair.
6. Silky, smooth and soft hair.
7. Improved hair-growth.
8. Decreased split-ends.
Cons:
1. Expensive.
2. Available only in the nature's co shop and on very few online stores.
3. Ingredients not mentioned properly.
4. May not be suitable for all.
Rating: 3/5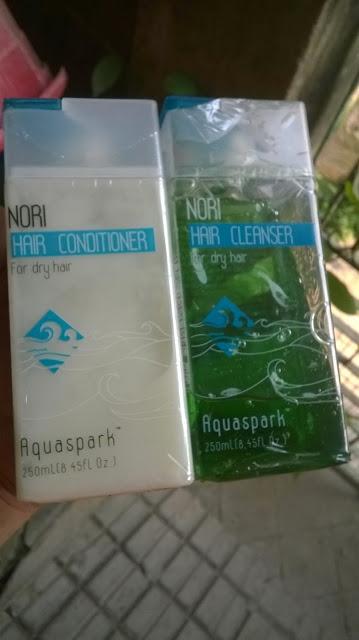 Well, so I have mixed opinion for this hair cleanser duo and am quite confused whether to recommend this to you guys or not. If you are bold enough to experiment with your hair do give this a try and if you aren't then please avoid this duo as it may or may not suit you.
By Airene