The quest for my Monsoon-apt products continues and I have got another splendid one that is The Nature's Co. Lemongrass Foot Spray.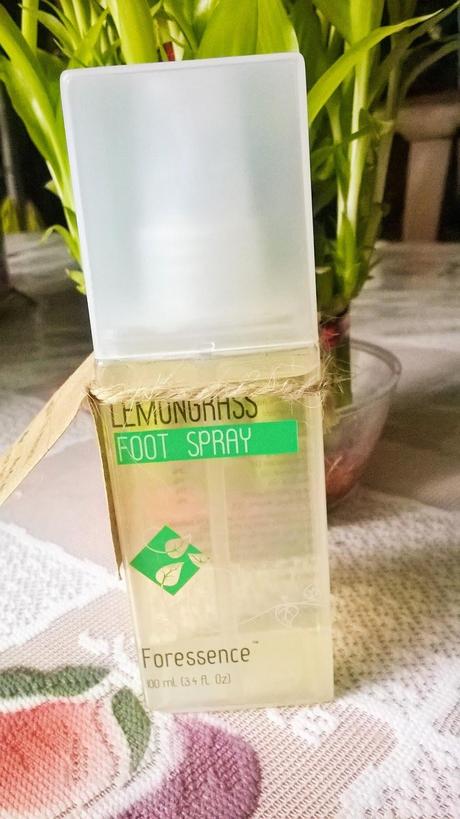 Which part of our body gets most affected by weather? It is our feet. We women may always be conscious about our appearance, but it is seen that most of us neglect our feet. During the monsoons, our feet always get affected by continuous exposure to water. This may make the feet dry, swelling and smelly. A foot spray with the goodness of Lemongrass is just what we may require this time.About The Nature's Co. Lemongrass Foot Spray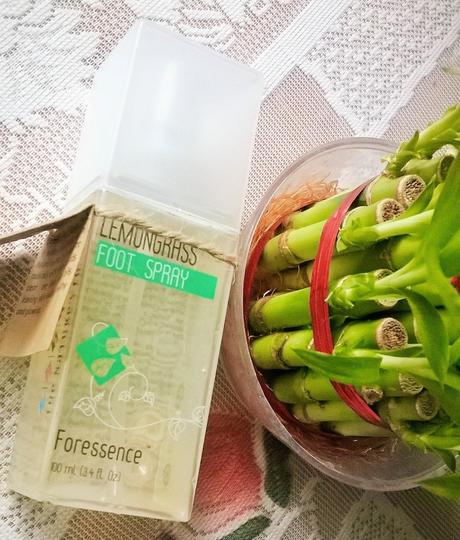 Nature's own fresheners; Instantly revive and energize tired feet; Leaves feet smelling fresh!
This excellent foot spray is infused with nature''s own fresheners – lemongrass, patchouli and tea tree oils which instantly revive and energize tired feet while leaving them smelling fresh! The stimulating agents of menthol and aloe vera will leave you with a spring in your feet. Spritz before a long day to protect and at the end of the day to energize feet and banish odor.Ingredients: Lemongrass Oil,Patchouli Oil,Tea Tree Oil,Vegetable Glycerin.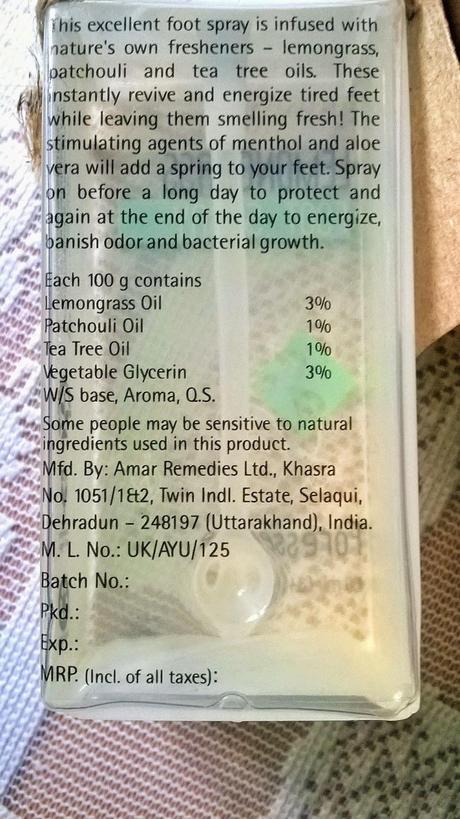 Price: Rs. 495 for 100ml (Available here )
Packaging: The Nature's Co. Lemongrass Foot Spray comes in a very fresh and geometic packaging.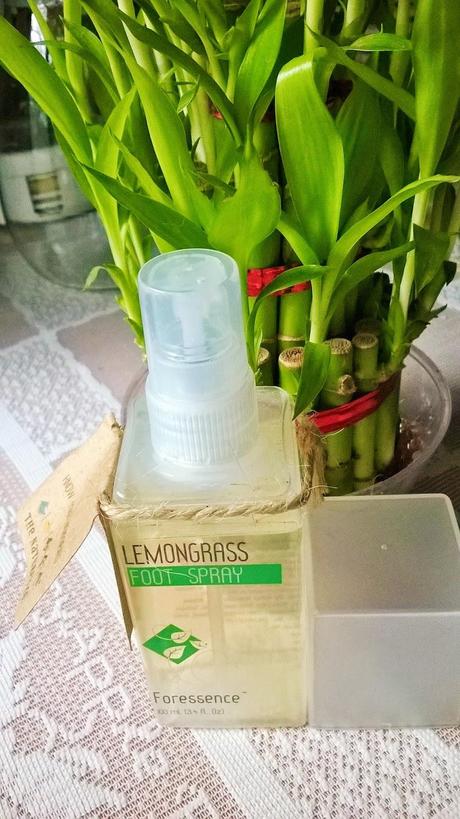 Product: The product is watery, yellowish and smells of fresh lemongrass
My Experience: The Nature's Co. Lemongrass Foot Spray just came at a time, when I was in desperate need of something to soothe and treat my feet. My tired feet at the end of a rainy day, get the ultimate pampering with this spray.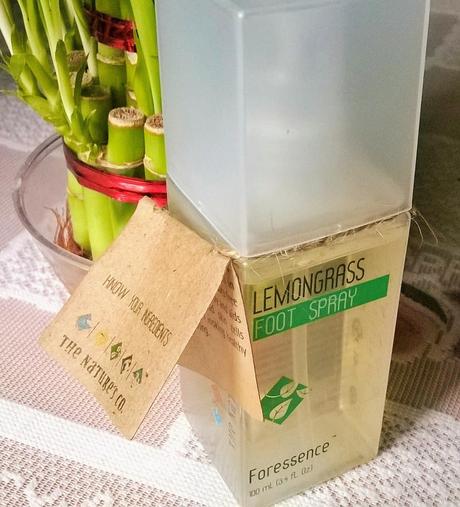 The fresh aroma of lemongrass not only re energizes you, it also hydrates the sore feet caused by the rain water. The packaging also signifies purity and freshness. Just one hitch is it cannot be carried as the product is extremely watery and tends to leak from the mouth.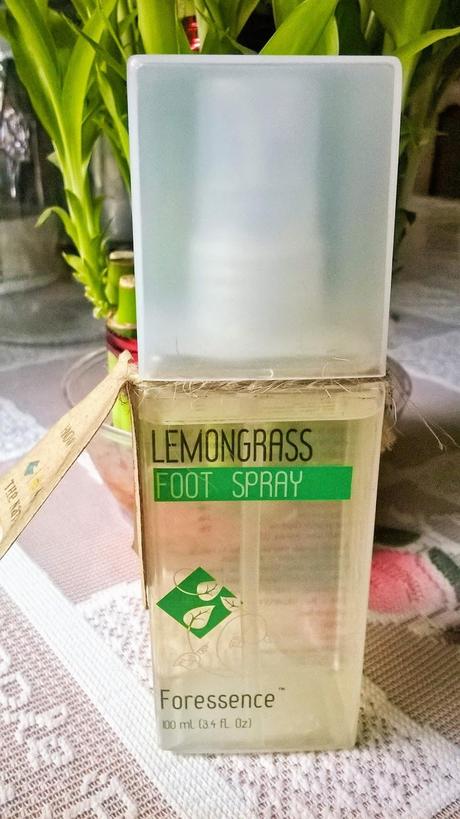 Rating: 4.6/5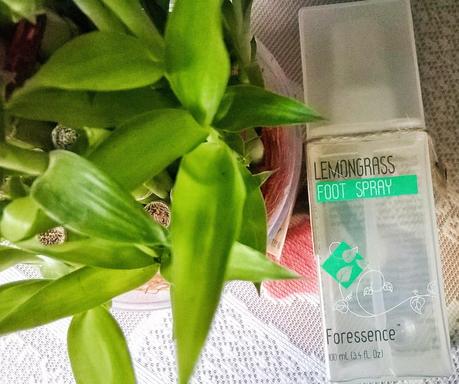 I would definitely recommend The Nature's Co. Lemongrass Foot Spray to everyone for you as well as for your dear ones, those who have to go out everyday during the monsoons. It will leave your feet treated, healed & pampered. Experience your very own aromatherapy foot care at home.
The Nature's Co. is running with End of Season Sale of 50%. You can make your pick from here Here is my wish list for this monsoon:
The Nature's Co. Jasmine Body Lotion (Available here at 50% discount)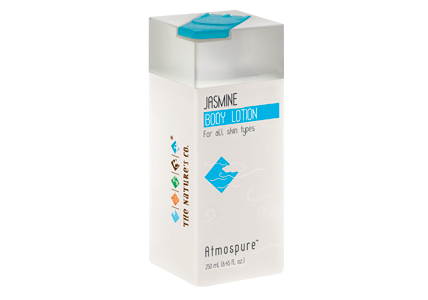 The Nature's Co. French Muguet-Jasmine Body Mist (Available here at 50% discount)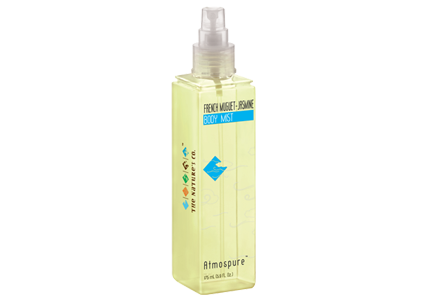 The Nature's Co. Lemongrass Body Wash ( Available here at 50% discount)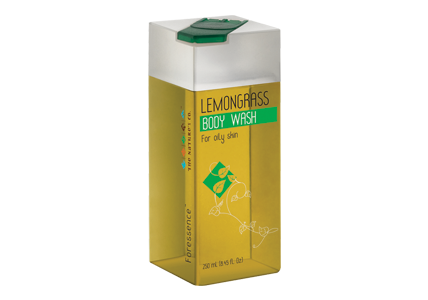 Hope you liked the review and the wish list. Did you know that you can actually book your The Nature's Co. August Festive Prep-Up Wish Box with 6 luxury sized products here in under Rs.500?
*PR Sample