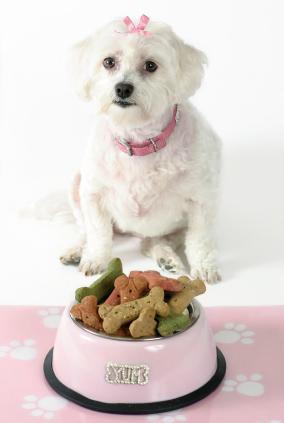 Stories of A-list pets and billionaire bunnies being lavished with gifts and treats abound. Whether it's being carried around in a Gucci handbag or fed caviar flavored treats, people like to pamper their pets as much as – if not even more so – than they pamper themselves. Of course us mere mortals may not possess a spare Gucci bag to carry our pooch around in (and in all honesty most dogs, regardless of breed, would more than likely prefer a good run round the park) and would prefer to follow veterinary guidelines when it comes to the dietary needs of our furry friends. Nevertheless there are times when we can be tempted towards extravagance and to splashing out on our pets; after all they bring us comfort and companionship and ask for very little in return other than a full bowl and a warm bed. Here's a little peek at the current popular extravagant trends for pet-lovers, and some more realistic alternatives.
Expensive Houses
You may think a standard hutch is enough for your beloved bunny, or that your dog is perfectly happy with her comfortable cushion, but some pet-owners for whom money is apparently no option believe their pets are entitled to a room – or even a house – of their own. A Great Dane owner in the United Kingdom has reportedly spent the equivalent of four hundred thousand dollars on building a three room house for his two Great Danes, fully equipped with a plasma TV, a bubble bath and heated beds made from sheep's wool. Lucky dogs.
For those of us with more modest means however there are still ways to treat our animal companions to more comfortable living and sleeping arrangements. Tailored and affordable 'pet homes' can be found for every type of pet from hamsters to dogs, giving them their own little corner of your home to call their own rather than just a basic cage or basket.
Jet-Setting Pets
There has been a recent increase in five star 'pet-friendly' holidays, no doubt inspired by certain A-listers being adamant that their pampered pets accompany them everywhere, even to European fashion shows. Such is the increase in pets clocking up air-miles along with their owners that some airlines have even become concerned that dogs and cats may soon be used for smuggling purposes, and Ben-Gurion airport now X-ray pets in case of explosives. If flying (not to mention being examined for explosives) is too much for your pet, a few cruising companies now even offer pet-friendly cruises. Previously only service animals such as guide dogs for the blind were allowed on board a cruise ship; now they can not only enjoy traveling alongside their owners but also spend time in their own designated play areas and dine on specially prepared gourmet meals.
Even if jet-setting and cruises are a little out of your budget range, holidaying along with your pet is becoming increasingly popular. After all holiday home prices can be just as, if not more expensive than taking your animal with you, particularly in the case of dogs, who are likely to benefit the most from joining in a family vacation. Holidaying with your pet is becoming an increasingly popular and affordable option for pet-owners unwilling to leave their companions behind.
A list Accessories
Stuck for a present for your pet? How about a mink dog coat for less than a thousand dollars? Or a gold-leafed Versace pet bowl? If you want to go all out, you can purchase a gold thread pet mattress for upwards of twenty thousand dollars or a diamond encrusted cat flap. You can even purchase a diamond collar for the bargain price of just under two million. Ahem. If that's just a little over budget, try treating your pet to something a little more within your means. Surprisingly enough, most dogs will prefer a good meaty bone to a fancy collar, diamonds or not, and your cat more likely to appreciate a scratch post complete with swinging ball to a sparkly addition to her cat flap.
Of course, there are ways to pamper your pet that do not even have to cost you a penny. Give them a little extra love. With the emotional and mental benefits of stroking your pet now widely recognized by health experts, it costs nothing – but reaps dividends.