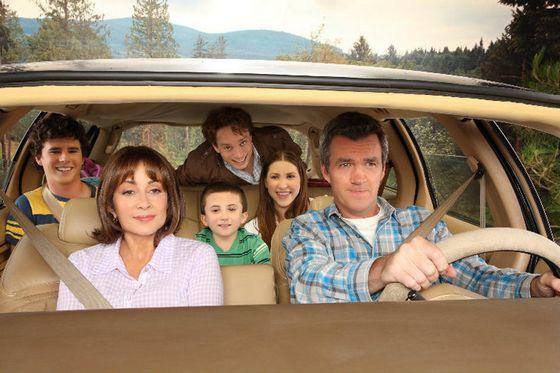 This show has been on the run for a while, since 2009 to be exact. But, I never even had the chance to check it out. Plot sounded a little boring so I never even bothered to watch it even when it's on TV. Just a couple of weeks ago there was a 'The Middle' marathon and there was nothing good on TV so I forced myself to watch it. Surprise.. Surprise.. I liked it.
Basically, 'The Middle' is a sitcom about the everyday life of a middle-class family of five members - super-crazy-mom Frances "Frankie" Heck played by Patricia Heaton, her lazy-awesome husband Mike Heck played by Neil Flynn, and their children dude-wannabe Axl (Charlie McDermott), ugly-sister Sue (Eden Sher), and the nerd Brick (Atticus Shaffer).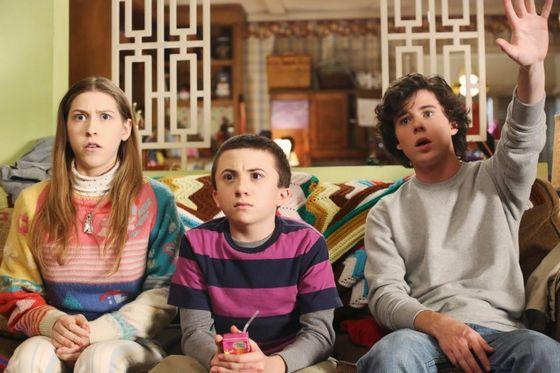 Middle-class families are always the ones who go through a shit-load of troubles. As a member of a same kind of a family, I know how it is. And this show actually shows how funny some of those problems really are. First couple of episodes were a little boring to me. But, after going through the rest I managed to find it rather interesting, mostly because of its' different approach in comedy genre. The Middle is about dealing with family problems, keeping the family together and making everyone happy, while having some fun.
Unlike other sitcom's, The Middle brings a smooth humorous experience to the audience with less lame, ordinary jokes. Best part about the show is that there's no laugh tracks to ruin the comedy. Other than a few boring episodes, there's not much bad to talk about this show.
In a nutshell, The Middle is not one of those hilarious TV sitcoms that you can laugh your ass off, its all about bringing meaning to life while showing how things work in a middle-class family. My advice - Go watch it.
Overall Rating

Email This
BlogThis!
Share to Twitter
Share to Facebook