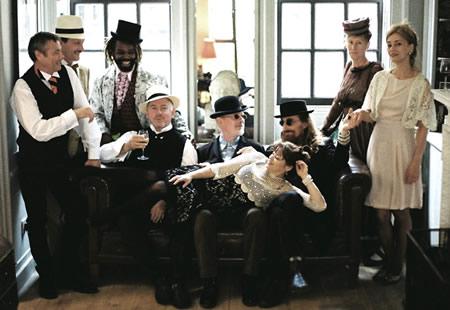 photo: Francesca Allen
Legendary UK punk band The Mekons release a new album, Ancient & Modern, in September. Recording artists since 1979 they have influenced zillions of indie acts, none of which quite grasped the melodic sensivity of the Leeds band.
Tracks:
Warm Summer Sun
Space In Your Face
Geeshie
I Fall Asleep
Calling All Demons
Ugly Bethesda
Ancient & Modern
Afar & Forlorn
Honey Bear
The Devil at Rest
Arthur's Angel
MP3: The Mekons - Space In Your Face
The band will be on tour in the USA this Fall.
» myspace.com/mekons