I haven't kept it a secret on this blog, I love book covers and design and illustrations - so much so I spent last October (my dedicated Naija month) celebrating Nigerian book covers and illustrations. Well, with the forthcoming release of the UK edition of Nnedi Okorafor's Akata Witch (titled What Sunny Saw in the Flames), I wanted to celebrate the fan art I've stumbled across over the last couple of years celebrating the main character in the book - Sunny.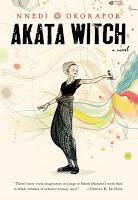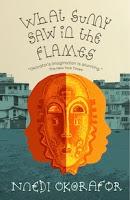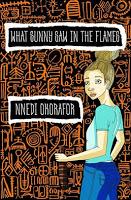 The US, Nigerian and UK covers
When I first read Akata Witch, I found it to be such a refreshing book, especially for someone who grew up reading and loving YA fantasy like Harry Potter. I was 13 the summer my mom came home with the first 3 books in the series (back then I had no idea what a great journey I was in for) and I fell in love instantly. To follow Sunny's magical education and training was absolutely fun, and her mission - along with the other magicians in the quartet - had me geeking out on many levels. Similar to Nnedi Okorafor's other YA novel, Zahrah the Windseeker, as I read I knew that the 13-year-old me who was reading Harry Potter would have loved to have read Nnedi Okorofar's books at that age.
Another thing that stood out for me when reading Akata Witch was Okorafor's portrayal of Sunny, a young albino teenager, without adopting the negative stereotypes often associated with albinism in literature. Indeed, while there are many novels with characters with albinism in them (e.g. Silas in The Da Vinci Code - religious fanatic/assassin) the most common depiction is often that of myths, danger and terror, and of villainous people - the hitman, assassin, sociopath or crime boss. 

Within African literature, a few cases I can think of with albino characters briefly mentioned in the story includes Ben Okri's

Famished Road

, where spirit albinos are mentioned a couple of times. There's  also the albino wife that is brought home to the village in Buchi Emecheta's

The Moonlight Bride
Yet, here was Sunny:
'I'm albino and I've known it all my life. I'm eight years old now. My hair is still light yellow, my skin is still the color of "sour milk", and my eyes are still light grey-green like God ran out of the right color. And I still hate the sun, too.'
Although I have to say, since I read Akata Witch, another book that doesn't fall on negative stereotypes of is Petinnah's Gappah's The Book of Memory. It follows Memory, an albino woman convicted of murder and sentenced to death, who writes her memories and her emotional and physical experiences of being an outsider. Gappah who '
wanted to say something about race without really saying anything about race'
has explained why she chose to write about an albino character.
Sunny, as Okorafor once explained in a post, was inspired by the nine-year-old daughter of one of her mother's friends, who she spent a week with when she visited Nigeria, who has:
' ... a wonderfully strong personality. And she happened to be albino. She was paler than most white people and had blonder hair, yet she was as Igbo and nappy-haired as anyone in her family.

 
She loved to make jokes and one day she just went off on a diatribe about the discrimination she experiences in Nigeria because she was albino.  After that week, I knew I'd write about her. I'd been kicking around an idea about Nigerian kids and magic and she fit right into the story.'
And it's clear that fans of Nnedi Okorafor have resonated with Sunny, with a number of fan art it has inspired. So here's some fan art of Sunny: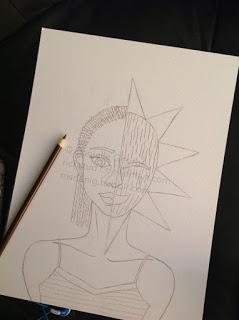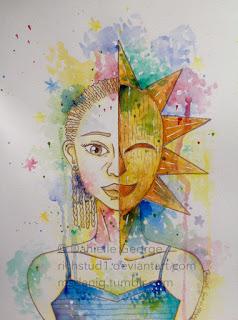 This one is from Danielle George who wanted to draw both Sunny and her spirit face.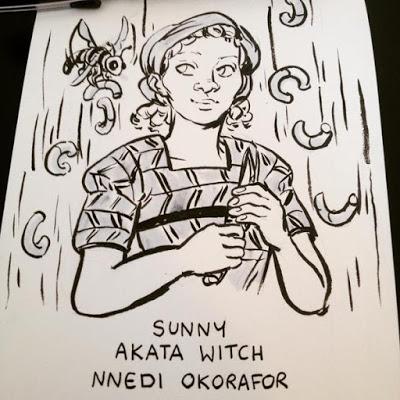 This one's from Carey Pietsch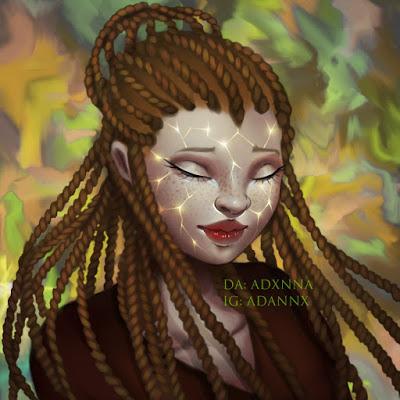 This one is from @Adxnna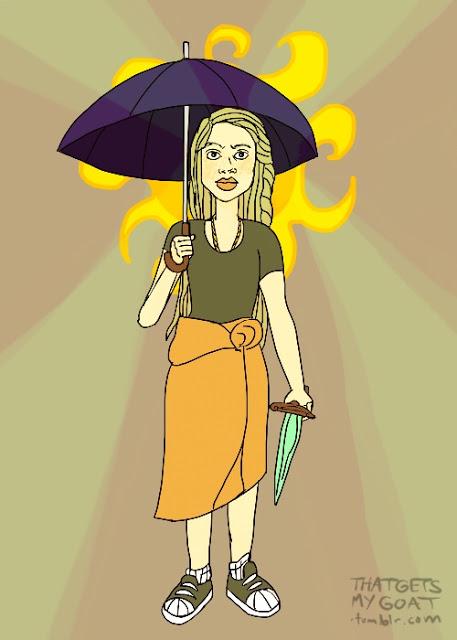 This one's from That Gets My Goat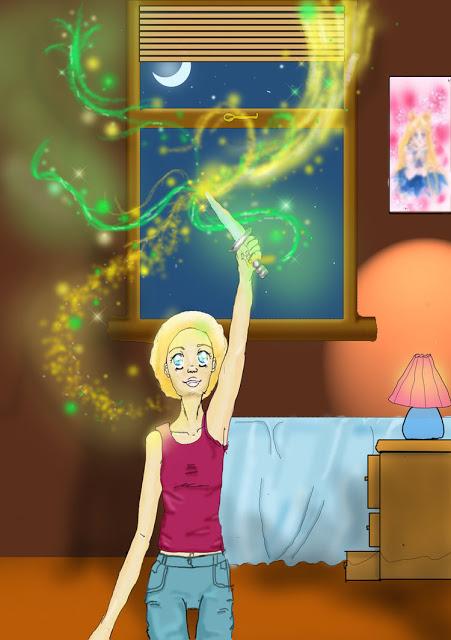 This one is from A-Nola of Sunny's new juju knife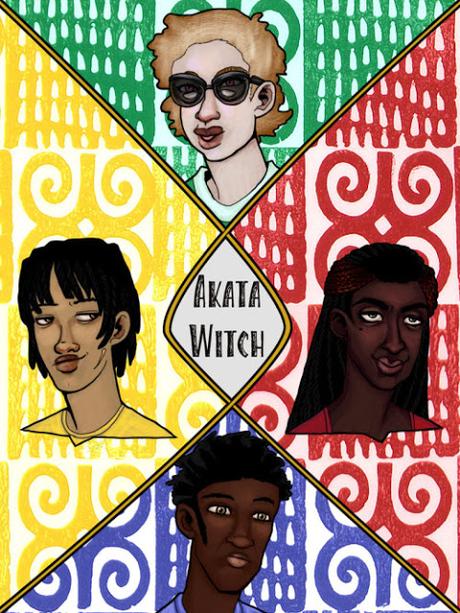 This one from V. Martin goes beyond Sunny to include the magical quartet of magicians