I have never visited the Malvern Autumn Show before.  The timing of it is quite tricky for me to get to but this year I decided it was time I went.  I went expecting to see large vegetables (more of later), but there was a lot more going on.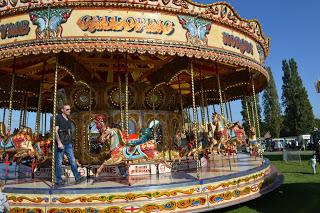 I loved seeing this carousel.  I grew up in Nottingham and so every year we used to go to Goose Fair and every year we used to have to go on the galloping horses.  I cannot remember now the name of the one we used to have to try and get on,, I know it was my Grandmother's favorite and it was important to find that specific horse each year.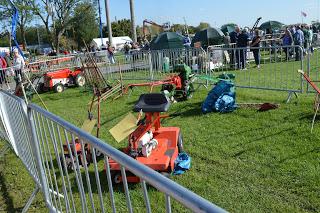 There were various penned in machines where visitors leaned over the barriers and made appreciative noises.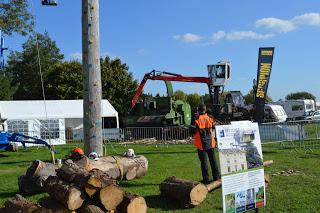 This machine was eating trees at a great rate.  It had a sort of strange fascination about it as I swear the trees could be heard screaming, but it was hard to take your eyes off it.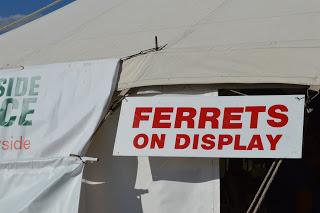 Then I found myself where the animals were being displayed.  I had not expected this at all.  I did not go and look at ferrets, though I am sure they are fine animals.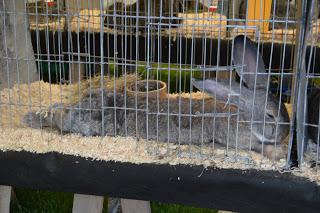 But I did go and look at the rabbits, this one is very long.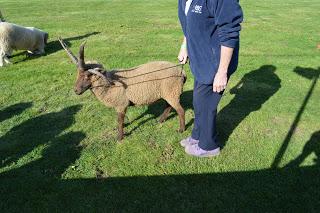 and I got very smug at correctly identifying a Manx Loaghtan goat.  Ok, it is the only goat I can identify and it is rather distinctive, but still I was pleased with myself.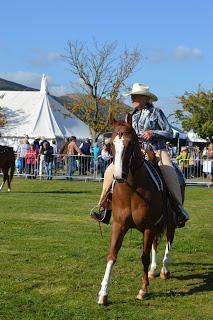 There were lots of displays going on, I am not sure what this was about, it appeared to be a cowgirl on a horse.  It was a very fine horse and she looked wonderful upon it.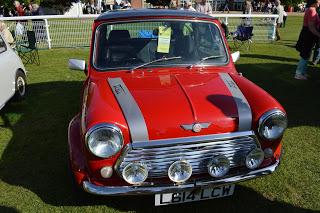 There were also many vintage cars.  I had to take a picture of this mini cooper as I used to drive them back in the day.  I used to have a red one very similar to this one, mine was called Sharon.  I still miss mine.....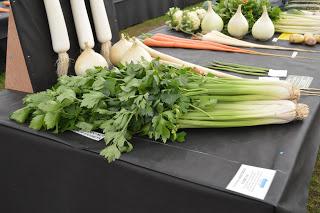 I then wandered into one of the show tents.  Now I have to say that I am not someone who completely understands the lure of showing large veg, but when you see it displayed like this it is rather wonderful.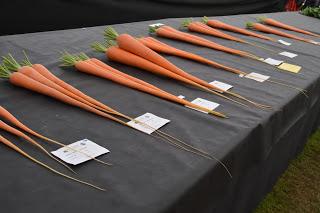 These carrots were magnificent.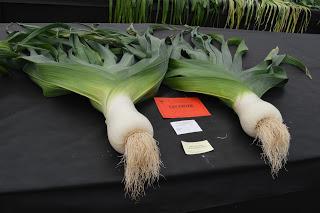 as were these leeks.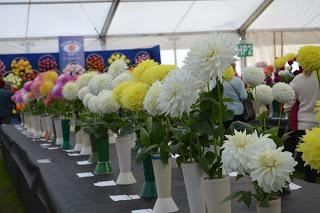 There were rows of dahlias,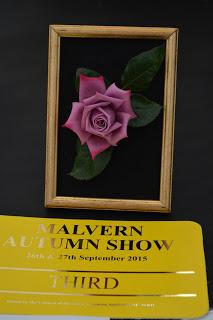 and prize winning roses.  I know this one came third, but I liked it best.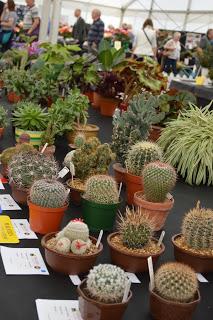 There were also rows of cactii.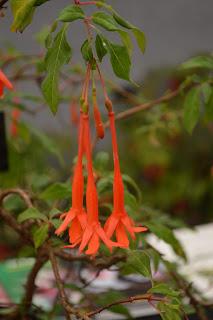 and I fell in love with a fuchsia.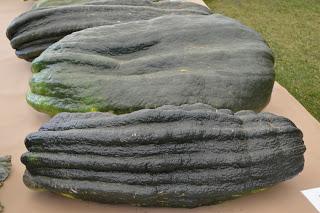 Further on into the RHS space I found more giant veg.  These looked a bit wrinkly I thought, I was not sure if they were deflating.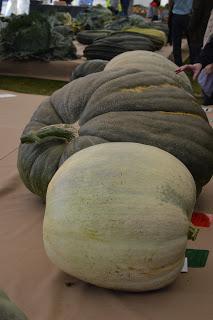 But in a world where size matters, these pumpkins must matter.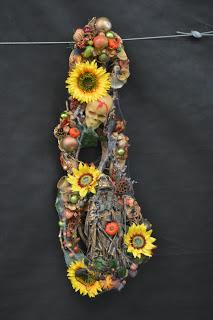 I glanced quickly at the floral arrangements, this was in the Hallowe'en category.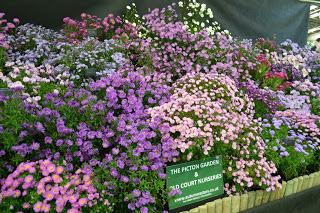 and I admired the asters and other plant stalls on display.  I have to say here though, I was a little disappointed that the plant area was not larger.  I don't think I had appreciated that it is more of a county show than a plant/flower show (despite it making no claims to be a flower show).  I did however enjoy my afternoon greatly and found all the different aspects of the show fascinating.  It is a little churlish really to say I wanted more plants.  I always want more plants.  I came away with a few chrysanthemums and some happy thoughts.  It was a good day out.