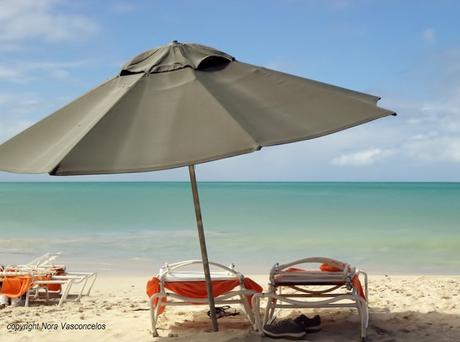 By Nora Vasconcelos
Last weekend I was all happy and excited because I had just bought a new book. Then, just a few seconds later, a somber thought crossed my mind, I wouldn't be able to lend that book to a friend who, I was sure, would love to read it.
It was then when I thought of how much we've lost in terms of human touch due to the our fast paced lives, which have to adjust everyday to a world in constant change, as well as to all these new and admirable technologies such as electronic books and internet.
The advantages of ebooks are usually many, such as 'packing' onto your e-reader, tablet or smart phone as many books as you wish to read at any given time. These same gadgets allow us to take almost an innumerable amount of digital photos of our trips and daily adventures and encounters in our hometowns.
However, I get a certain feeling of nostalgia when I remember how much I've enjoyed lending a book to a good friend just because I wanted to share with them all the emotions, images, experiences and, many times, relief that a particular work of fiction, memoir or a non-fiction piece brought to me.
With e-books the experience it different. We can talk for hours with our friends about a title or titles we've read, but somehow, the sharing experience is different, mainly because there is an essential component missing, the physical book.
The same thing happens with the digital photos. We can share them by email, or upload them on social media. But unless you carry all of them on your phone or tablet and they're well-organized, showing them to your friend during a gathering or while having a nice cup of coffee, the experience of sharing your travel adventures gets a little (usually, a lot) missed in the whole conversation.
Sometimes we can't really take the time to look with all the detail those photos, because watching pics on a gadget usually comes with the urgency that we're use to while dealing with anything that's on our phone or tablet, our fingers automatically start passing all the images very fast which give us just a hint of what travellers have seen while visiting a place.
On the other hand, taking photos with a film and developing was a bit complicated, and totally limiting to 24, 32 or 48 pics. Many rolls have remained inside a box, but many other have become wonderful photo albums, which are always very nice to see and enjoy while bringing back wonderful memories of past trips.
The same happens with postcards, it used to be such a nice mission finding postcards to email them home, thinking how happy family and friends would be when they received that little piece of paper full of images of faraway lands, making them feel that even in the distance, they were in our minds.
May be more than the physical objects, what we've missed is part of the emotions and the feelings that are attached to sharing special intangible mementos which make us linger in time while holding a book or a postcard, and the solution to this particular nostalgia might be easily brought back just by taking the time to really be there when we talk about a particular book or when we see some digital photos, leaving behind the excruciating hurries that come with this contemporary life.