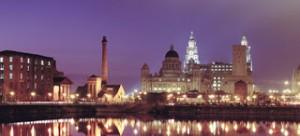 4k reasons to embrace online TV…
I hate to say 'we told you so' but….. 'we told you so!'
For nigh on two years we here at 3rd Planet have been banging on about the shifting landscape of 'tv' and how we perceive programming and schedules. Whilst most of us have grown up as slaves to the network schedules for programmes , still many more have never had the uniquely quirky phenomena of waiting for a show to come on the tv… lucky them.
Perhaps I am of the last generation for whom the shift in habits has been significant, those born after me probably fail to see what all the debate is about.
Good companies are like good teachers, they listen more than they talk. If we listen to what the market wants we can respond and make them happy. Before you tell me that there is no way a company can predict what someone will want bear in mind that just that very state of affairs has kept us in-front of the tv for over 50 years. I happen to agree that companies cannot tell people what they want no more than listening alone should point the way to the promised land however, like good teachers, companies need to nudge people down the path of education in their products and services to inform them.
When curiosity is piqued the engine of learning kicks into overdrive.
The conversation we have with our customers is now the research department of all good forward thinking companies, gone are the paper shifting, statistic driven, number crunchers who deem human contact a distinct negative in their work life.
Actually, something rather magnificent is happening in the entertainment space right now and has done so for a long time if we only stood back and understood what was happening. The entertainment industry is one of the few fields of commerce which , on a daily basis, renders itself totally vulnerable to the zeitgeist of the day. Many a carefully crafted and well executed play or tv show has crashed on take-off.
Why? Mainly because we , the public, did not like it….simple.
The road to hell is paved with good intention, as is the road to the bankruptcy sale!
Being able to recognize and respond quickly to what people want is key to commercial success. Just look at where 90% of your clothes you have on right now are made and you will see evidence of that consistent response to consumer demand. Sad but true.
So when Netflix, who have had a few honourable mentions on this site over the  years, announce they are bringing 4K tv viewing to ONLINE CHANNELS ONLY, you have to sit up and take notice. Not only are they focusing their premium technology online but also developing content to satisfy demands.
They too, like us at 3rd Planet, realize that despite the allure of shiny new technology , the need for shiny new and high quality content is the key to showcase the hardware. So , if your company has all the tech but lacks the content, you need to address the issue sooner rather than later because there are now more places for people to go and satisfy their 'on demand appetite for quality content'.
see you on the long and winding road…… Patrick