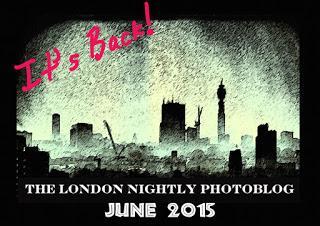 Another London day done.
Returning for the month of June 2015, The London Nightly Photoblog takes one last look at London at the end of each walking & blogging day. 
Each week night throughout June we'll post a London picture by way of saying "Nitey-nite and thanks!" to all of our London Walkers and Daily Constitutionalists.