Welcome to the fourth post in the Lip Oil Series. You can see my previous posts here, here and here.
Today I'm talking about the Physcians Formula Argan Wear Lip Oil Duo. I'm not sure if these are available in Australia, I haven't seen them here and purchased mine from iHerb.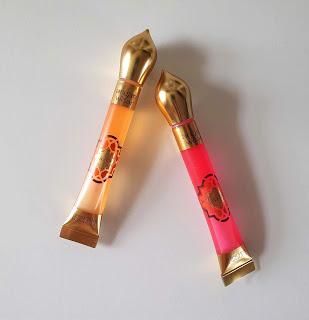 These are only sold as a duo which I think is silly because despite being different colours they both apply clear.  Physicians Formula say the pink shade provides a hint of color but that's incorrect.
Both oils have a light coconut fragrance and flavor. The texture is glossy, hydrating and comfortable to wear. They work wonderfully over lipstick or lip liner and last around an hour before I need to reapply. When the oil has worn off my lips feel comfortable and soft.
I find this formula quite hydrating, I love the way it feels on my lips and the tube is really cute. It's not slick and oily like some lip oils, it lasts well on my lips and feels like a non sticky gloss.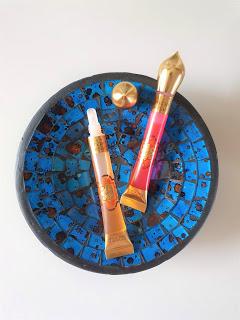 Given the chance I'd happily repurchase, they're a lovely addition to my lip oil collection.
Ingredients: castor seed oil, octyldodecanol, dilinoleic acid/propanediol copolymer, ethylcellulose, argan kernel oil, flavour, sunflower seed oil, menthyl ethylamido oxalate, tocopheryl acetate, shea butter, phenoxyethanol.