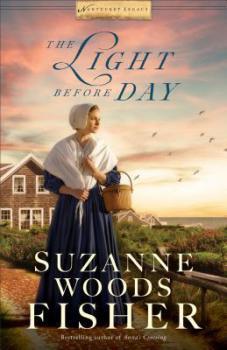 The Light Before Day (Nantucket Legacy #3) by Suzanne Woods Fisher
Published by Fleming H. Revell Company on October 2, 2018
Genres: Amish & Mennonite, Literature & Fiction, Romance
Pages: 368
Format: Paperback
Goodreads
Buy on Amazon



After three years on a whaling voyage, Henry Macy returns to Nantucket to news that his grandmother has passed, bequeathing her vast fortune to him and his sister, Hitty. And it was truly vast. But Lillian Coffin was no fool. The inheritance comes with a steep cost, including when they should marry and whom–a Quaker in good standing, of course. But if they relinquish the inheritance, it all goes to Tristram Macy, their father's thieving business partner.

As Hitty and Henry seek a way to satisfy the will's conditions, they'll be faced with obstacles on every side–and it may be that Lillian Coffin will have the last word after all.

Bestselling author Suzanne Woods Fisher surprises and delights with this story of hope and renewal, love and redemption, arriving just when most needed.

I was invited to join the Blog Tour Team for Revell Books, a division of Baker Publishing Group for today's post about The Light Before Day by Suzanne Woods Fisher.  While I don't do a lot of Amish book reading, I know my mother, Gloria LOVES this genre, so I signed right up.  As it turns out, this is more of a historical book about Nantucket and not Amish. Nonetheless, here's what my mother had to say:
The Light Before Day by Suzanne Woods Fisher, is the third book in her Nantucket Legacy series. While I didn't read the first two books, from what I understand based upon the reviews of others, the journal of Mary Coffin Starbuck, one of the first residents of Nantucket is brought into the story with this book, as with the first two books in the series. That being said, I never felt lost in the story of this book having not read the first two books.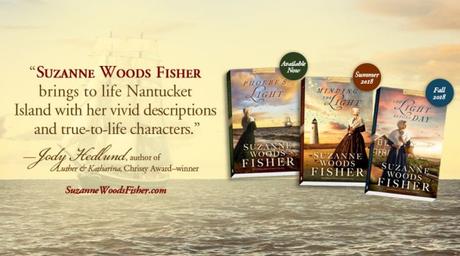 The story moves between two different time periods in order to provide readers with the background of the family of twins, Henry and Hitty Macy.  The story is told through the diary of "Great Mary" (Mary Coffin Starbuck) of the 17th century, and Hitty and Henry Macy, 19th century twins of Reynolds Macy. 
Henry and Hitty have come back to the Island because their grandmother, Lilian Coffin, has passed and left her entire inheritance to them.  In order to receive their inheritance the twins must follow some pretty extreme conditions. Not only are they required to remain on the Island, but they must also marry a Quaker in good standing who is a member of one of the founding families. If the twins fail to meet all of the conditions then their inheritance will instead go to Tristram Macy, who is the person responsible for the death of their mother. 
The story is based mainly on the Quaker faith and readers learn how they have so many rules that not only guide them, but also burden them. The author provides readers with great historical facts giving readers insight into these time periods and how people were required to live.  I enjoyed seeing Hitty and Henry move forward with their lives in a way that would be a blessing. There were real life struggles and some laughs throughout this book.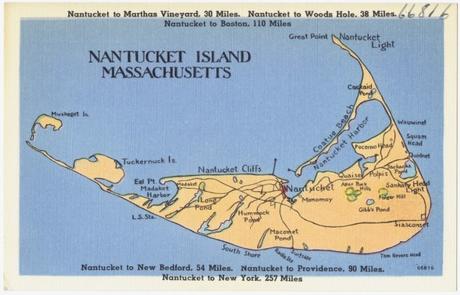 There's also a wealth of additional material included at the end of the book, including discussion questions, author's note, and "What's True and What's False in The Light Before Day?" The Light Before Day is packed full of great historical information about the Quakers and Nantucket Island, none of which I had never heard and truly found interesting.  
Suzanne Woods Fisher is running a great "buy one get one" deal on The Light Before Day that you can get in on too! You will be able to purchase The Light Before Day and receive a free Amish Christmas novella signed by Suzanne Woods Fisher.  You can get your free signed Christmas novella is HERE.  

Amazon  //  Barnes & Noble  //  ChristianBook.com  //  Goodreads
---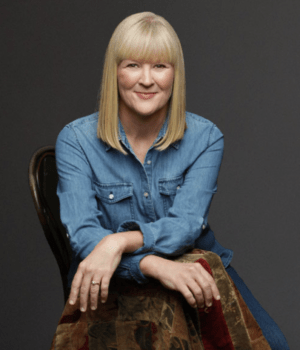 Carol award winner Suzanne Woods Fisher writes stories about people that are waiting to be told. With over one million copies of her books sold world-wide, she is the bestselling author of more than thirty fiction and non-fiction books. She lives in the San Francisco Bay Area with her family and big yellow dogs.
Suzanne's interest in Nantucket Island's history began over twenty years ago, as she was wandering along Centre Street, a road nicknamed 'Petticoat Row'. While Nantucket men were out chasing whales at sea for long periods, Nantucket women stepped in and ran the town. These island women have always been known for their independent spirit and strength. Suzanne tucked away the idea of a story about Nantucket women until, years later, she came across one remarkable woman, whose story was waiting to be told. Her name was Mary Coffin Starbuck, one of the early settlers of Nantucket Island. And that is where this story begins…
---
I was provided with a complimentary copy of this book from Revell Books, a division of Baker Publishing Group in exchange for this, my honest review (or in this case, my mother's honest review). I was not required to post a positive review, but chose to.

~ ~ ~ ~ ~ ~ ~ ~ ~ ~ ~ ~ ~ ~ ~ ~ ~ ~

It would be great if you would stay connected with me!! You can follow me on Twitter @DebiL1611, like me on Facebook at 2014 and Beyond, circle me on Google+, follow me on Tumblr, Instagram and Bloglovin', subscribe on YouTube, or connect with me on LinkedIn and Pinterest.

Please make sure to visit my homepage and subscribe to my blog for more great posts on running, fitness and lifestyle topics as well as food, product, music and book reviews, and more!