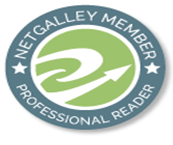 The Life and Loves of Lena Gaunt by Tracy Farr
Published by Aardvark Bureau
Ebook
Published 1 January 2016 (first published 2013)
352 pages
NetGalley
Connect with the author
Buy the book: UK (affiliate's link)
I was given a review copy by the publisher via NetGalley and voluntarily reviewed it.
WHAT'S IT'S ABOUT
Tracy Farr's acclaimed debut novel is the fictional memoir of Dame Lena Gaunt: musician, octogenarian, junkie.
Lena is Music's Most Modern Musician; the first theremin player of the twentieth century.
From a solitary childhood in Malacca and a Perth boarding school to a glittering career in Jazz-age Sydney and a defining relationship with bohemian artist Beatrix Carmichael, Lena's is a life shaped by the pull of the sea, the ebb and flow of passion and loss, and that extraordinary instrument, the theremin.
EXTRACT
All of us are old at this hour, on this beach; the heads in the water are all grey, including mine.
WHAT I THOUGHT
I thought The Life and Loves of Lena Gaunt was a great read. I thought it was based on a real person because Lena comes across as so real, so made of flesh and blood I couldn't believe she was a work of fiction. Apparently she was inspired by a real person. The book is so interesting and well written I felt like I was reading a memoir and was hooked. I'd never heard of the instrument Lena plays and found it interesting it could be played without being touched. I thought Lena was a great character, so real and alive she leapt off the page and into my heart. I loved the fact the novel spans Lena's whole life from the age of 4 until she's in her 80's. I was entranced by Lena and her life and loves. She is an amazing character and her life fascinated me. I also thought the musical terms and references were great. The Life and Loves of Lena Gaunt is great. Highly recommended.


Published