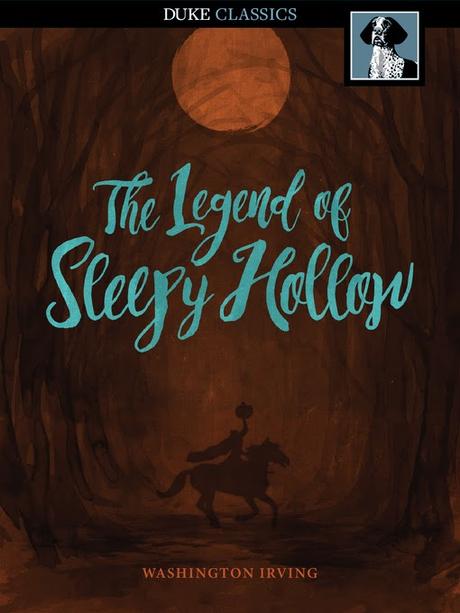 In a secluded Dutch settlement in New York, two men vie for the hand of a wealthy farmer's daughter. Ichabod Crane, the superstitious schoolmaster is one of those men. One night, when walking home from the farmer's house, Ichabod is chased by the Headless Horseman, who "rides forth to the scene of battle in nightly quest of his head".
Irving's short story The Legend of Sleepy Hollow is one of the earliest examples of American literature still read today.
***
IN the bosom of one of those spacious coves which indent the eastern shore of the Hudson, at that broad expansion of the river dominated Dutch navigators the Tappan Zee, and where they always prudently shortened sail and implored the protection of St. Nicholas when they crossed, there lies a small market town, or rural port, which by some is called Greensbugh, but which is more generally and properly known by the name of Tarry Town.
***
(Duke Classics, 10 February 2012, originally published 1820, ebook, 26 pages, borrowed from @GlasgowLib via @OverDriveLibs)
***
***
I enjoyed Christina Henry's Horseman so much I had to read the original story. I've seen adaptations but never actually read this. I loved the movie version starring Johnny Depp but have never seen the TV series. I must admit, I was a little disappointed at first because the story opens quite slowly and it takes a few pages to get going. I think I was influenced by the versions of the story I've seen and read as I was a little disappointed at first. I loved the way the atmosphere develops in the story, the strangeness of Sleepy Hollow and the legends and the fact thee people so easily believe in the supernatural. The author does a great job of creating and developing tension. I can see why this story has inspired so many.