Yesterday night, enthusiasts including Audrey Tautou, January Jones, Freida Pinto, Astrid Bergès-Frisbey,Olga Kurylenko, Alice Dellal, Mélanie Doutey and Lou Lesage gathered in Paris to celebrate the launch of the Isabel Marant pour H&M collection. In a lively urban atmosphere catching Marant's bohemian energy, the collection was presented in cinematic settings that mixed images, films and models. Live performances by Grandmaster Melle Mel and Rappers Delight, originally of Sugarhill Gang charged the atmosphere.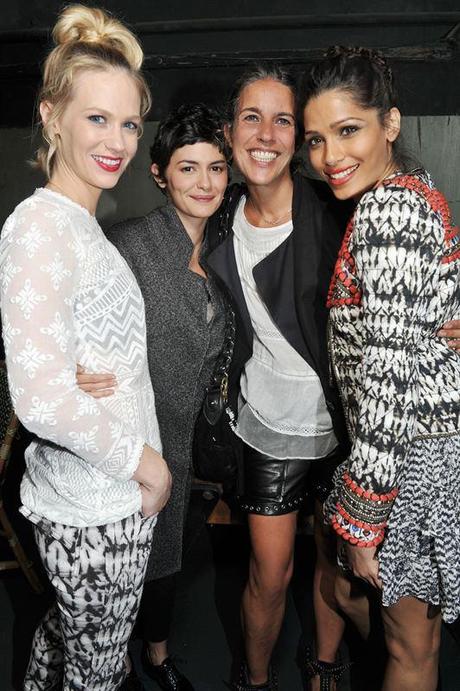 January Jones,Audrey Tautou,Isabel Marant and Freida Pinto wearing Isabel Marant pour H M
Yesterday's event transported guests into a street slice of Paris, in the early 90s, the time when Isabel debuted her eponymous line: brasseries, neon signs, pizza shops, souvenir shops, epiceries, street vendors and people casually enjoying a stroll in the outdoors. The collection, that includes her most iconic pieces from her career, was presented in a filmic way. Images, films and street casted models revealed the world of Isabel Marant. The city being integral to her style, Paris came as a natural choice to celebrate the collection being launched on November 14 in around 250 stores worldwide and online.
"We wanted to present the collection in a way that felt real and casual, not a red-carpet extravaganza: this is how I see my work. I design for everybody and am constantly inspired by the world I see around me, so it felt natural to have an urban setting as the backdrop of the event. And it had to be Paris, because the city is part of my DNA," says Isabel Marant.
"I think it's really cool when a high-end designer does a collaboration like this and makes their designs easily accessible to everyone. The pieces are awesome – and coveted. I know many people that will be waiting in line on the 14th, it's exciting," says January Jones.
"This is the second H&M collaboration that I've attended. I feel it's important to collaborate with designers who young girls aspire to, but it's also for girls like me who love shopping at H&M – to make fashion that is not just beautiful and classy but also affordable," says Freida Pinto.
"This street celebration was the perfect way to launch a collection that oozes the energy of cool Parisian style. It felt optimistic and real: a reflection of Isabel Marant's knack for urban sophistication and bohemia. I think the collection for women, men and teen captures her spirit and I hope our customers are as excited as we are for the launch," says Margareta van den Bosch, Creative Advisor at H&M.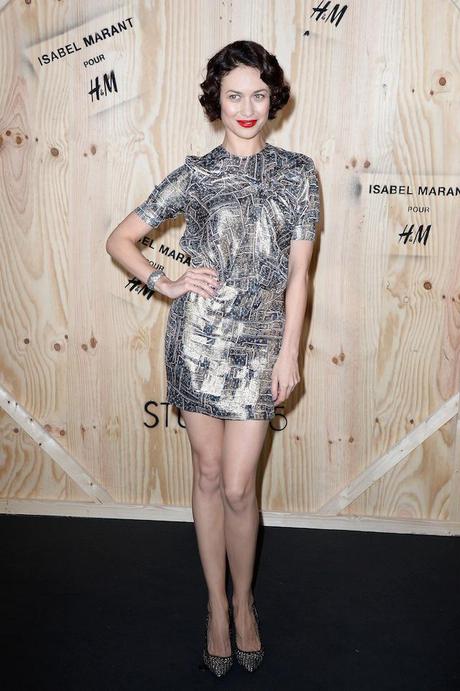 Olga Kurylenko attends the 'Isabel Marant For H&M' Photocall at Tennis Club De Paris on October 24, 2013 in Paris, France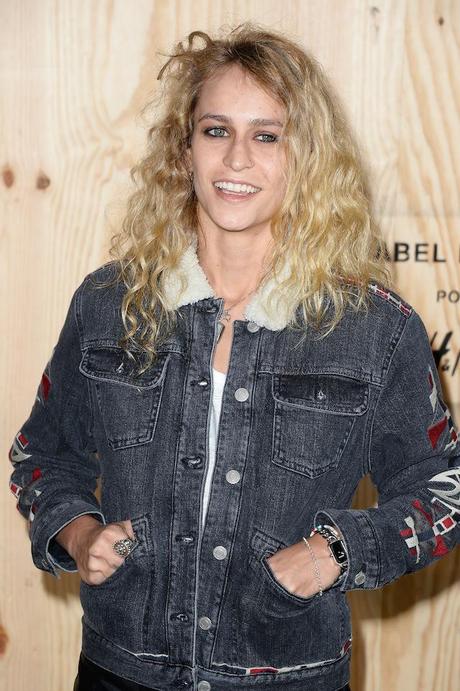 Alice Dellal attends the 'Isabel Marant For H&M' Photocall at Tennis Club De Paris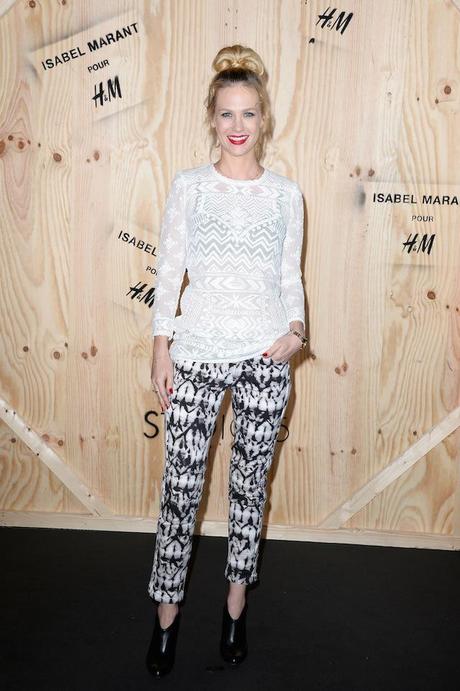 January Jones wearing Isabel Marant pour HM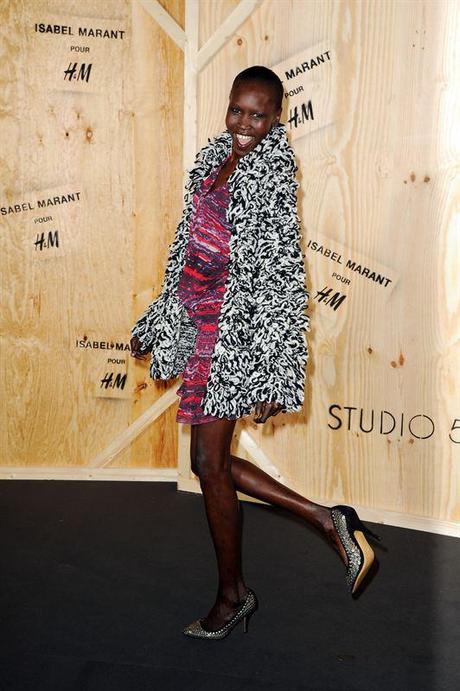 Alek Wek wearing Isabel Marant pour H M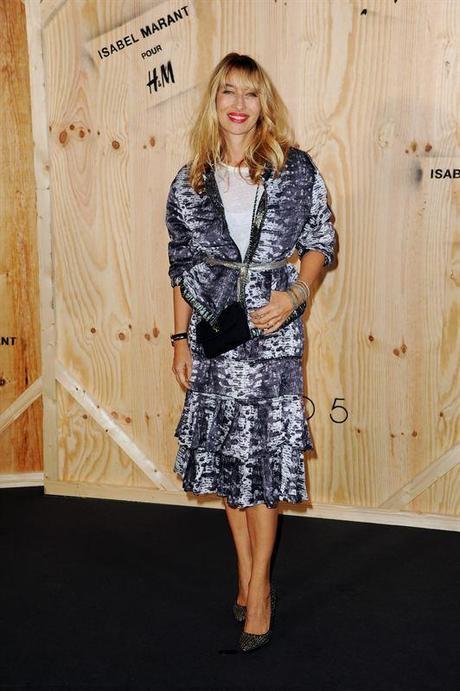 Alexandra Golovanof in Isabel Marant pour H M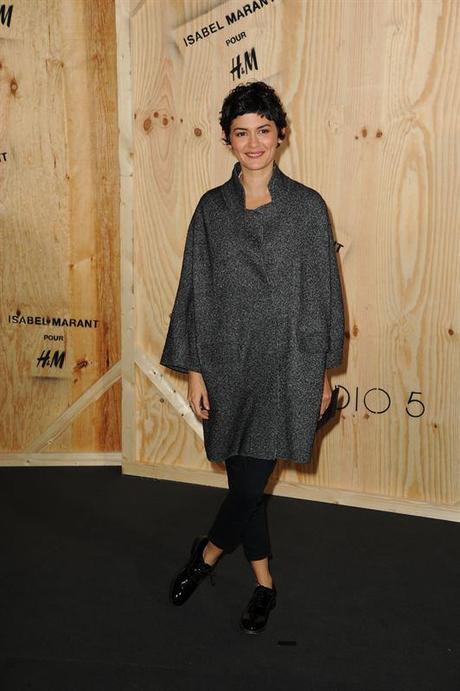 Audrey Tautou in Isabel Marant pour H M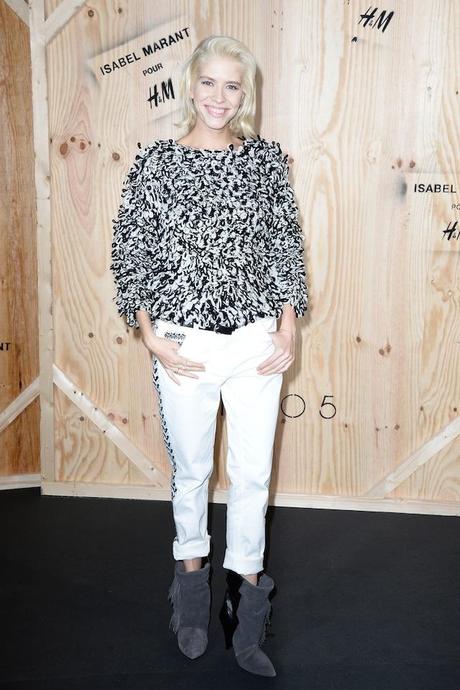 Elena Perminova in Isabel Marant pour HM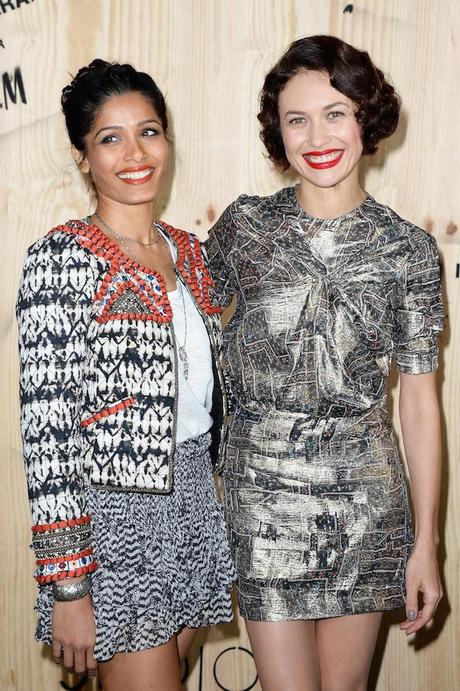 Freida Pinto and Olga Kurylenko both wearing Isabel Marant pour HM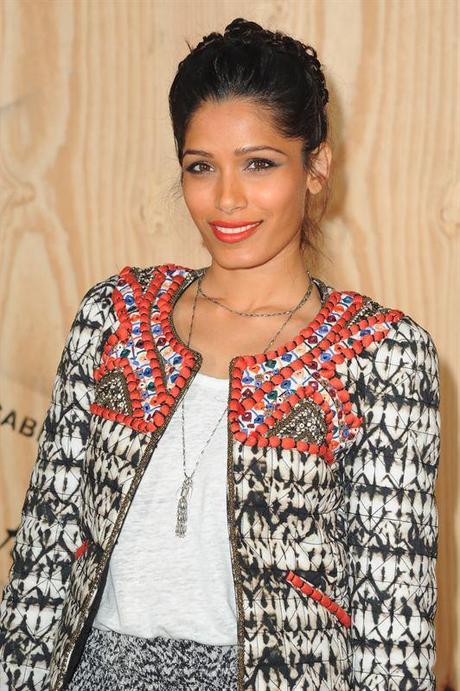 Freida Pinto in Isabel Marant pour H M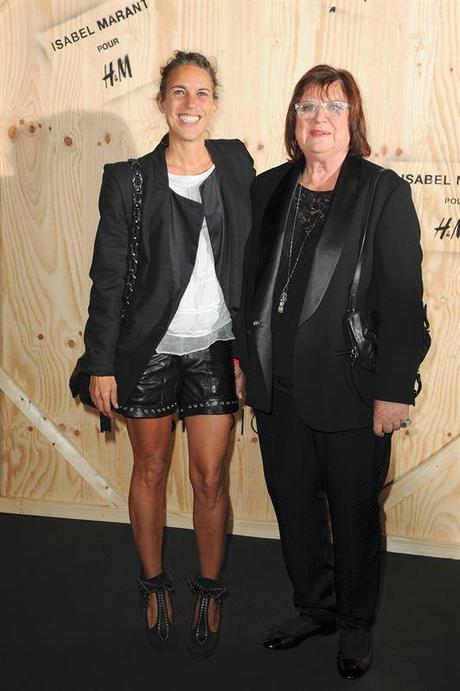 Isabel Marant and Margareta Van den Bosch
Related articles