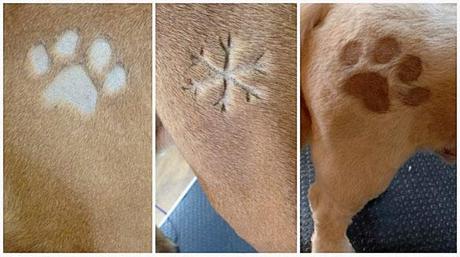 Paw Prints shaved into the fur is the latest craze in Dog tattoos | Groomers on the Green Ltd/facebook

Tattoos have long been associated with inscriptions, designs and patterns that permanently mark the bearer of the symbol - in the human world that is. But now, a new craze has opened up and has DOGS lined up to have designs shaved into fur!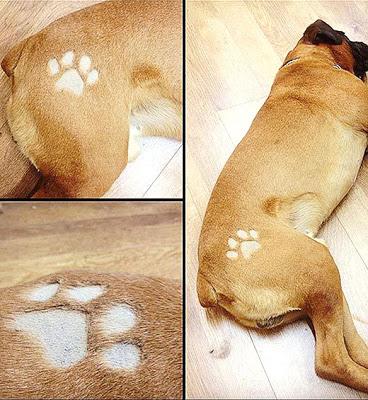 Paw Prints as Dog tattoos | Groomers on the Green Ltd/facebook
What you're seeing are "temporary tattoos" with paw prints, snowflakes and hearts trimmed into the fur of dogs! Created by the concepts of dog groomers Jessica Allegri, 26, and Amanda Marshall, 29, of Hatfield, Hertfordshire of Groomers on the Green who came up with the idea of "pooch patches" after experimenting on their own boxer Ky. Since then, their clients have quickly caught on to the concept. 
With the whole process taking approximately an hour to shave using clippers with the tattoo lasting about 14 weeks, requests for the dog tattoo have been in demand. "It was a quiet day and we thought it would be fun to shave a paw print on my dog, who comes to work with me," said Ms Allegri reported the Daily Mail. 
"Our customers were really impressed and asked where he had had it done. Since then we have had lots of people asking for pooch patches and we've done snowflakes, flowers and hearts."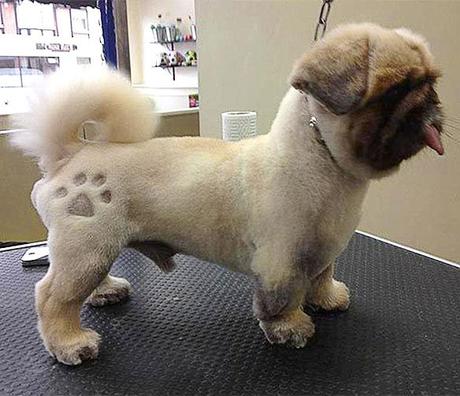 The Pooch Patch could be the next big thing in dog grooming | Groomers on the Green Ltd/facebook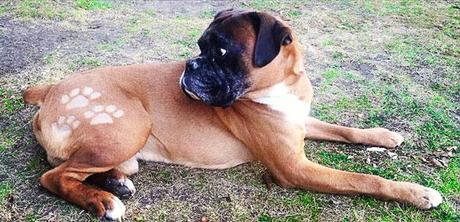 Paw prints are all the rage | Groomers on the Green Ltd/facebook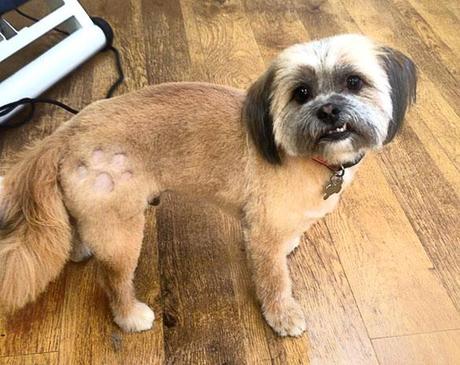 The "pooch patch" is a process being patented | Groomers on the Green Ltd/facebook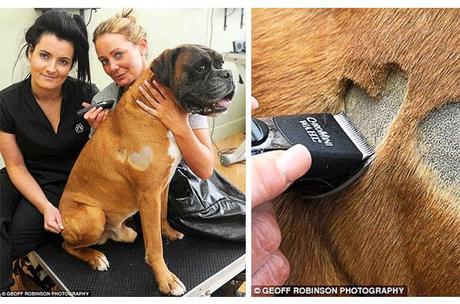 Dog groomers Amanda Marshall (left) Jessica Allegri (right) | Geoff Robinson via Daily Mail
MORE THAN BASIC SHAPES
According to Ms. Allegri, one client even requested to have a One Direction symbol shaved onto the dog for her daughter. "For the dogs it's just like having a hair-cut and doesn't hurt," said Ms. Allegri.
Jessica Allegri and Amanda Marshall, the owners of Groomers on the Green are currently trademarking the treatment.
SOURCE: Daily Mail | Groomers on the Green Ltd/facebook