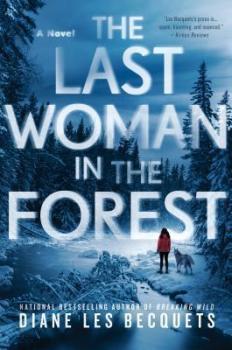 The Last Woman in the Forest by Diane Les Becquets
Published by Berkley on March 5, 2019
Genres: Mystery, Psychological, Suspense, Thrillers
Pages: 352
Format: ARC, eBook
Goodreads
Buy on Amazon



From the national bestselling author of Breaking Wild, here is a riveting and powerful thriller about a woman whose greatest threat could be the man she loves.…

Marian Engström has found her true calling: working with rescue dogs to help protect endangered wildlife. Her first assignment takes her to northern Alberta, where she falls in love with her mentor, the daring and brilliant Tate. After they're separated from each other on another assignment, Marian is shattered to learn of Tate's tragic death. Worse still is the aftermath in which Marian discovers disturbing inconsistencies about Tate's life, and begins to wonder if the man she loved could have been responsible for the unsolved murders of at least four women.

Hoping to clear Tate's name, Marian reaches out to a retired forensic profiler who's haunted by the open cases. But as Marian relives her relationship with Tate and circles ever closer to the truth, evil stalks her every move.…
To keep rolling with the mystery, suspense, thriller, psychological, murder, trend that I seem to be on, today's post is about The Last Woman in the Forest by Diane Les Becquets.  Having never read anything written by Diane Les Becquets before this book, I was not sure what to expect going into this book. This book was available on NetGalley for review and when I read the synopsis, I knew I wanted to read it, so I was happy to see my request was approved.
Marian Engström is a conservationist who works with rescue dogs in research projects.  She is often working in very remote and dangerous locations.  While on a site in Northern Alberta, Marian meets Tate, one of the coordinators, who then becomes her mentor, and then her boyfriend.  After he is killed on assignment, Marian begins to suspect that Tate might have been a serial killer responsible for the unsolved murders of four young women. Marian wants to be sure, so she enlists the aid of Nick Shepard, a retired psychologist and criminal profiler who has brain cancer.
The story switches back and forth between the months before and after Tate's death. Marian is hoping that Nick can learn information necessary to help Marian eliminate Tate as the possible suspect for the deaths of these women. 
This thriller is the slow building character-based mystery. The author writes very descriptively and she lays out the pieces of the puzzle to keep readers wanting more. The story is well researched and well written and the storyline itself is interesting and unique.
---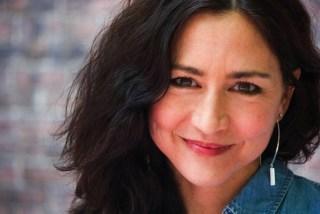 Diane Les Becquets is the author of THE LAST WOMAN IN THE FOREST (March, 2019) and BREAKING WILD, both published by Berkley, Penguin Random House. BREAKING WILD, an Indie Next Pick and a national bestseller, received starred reviews from Publishers Weekly, Kirkus Reviews, and Booklist. It was also the recipient of the Colorado Book Award in Fiction, the New Hampshire Outstanding Work of Fiction, and was shortlisted for the Reading the West Book Award in Fiction. Les Becquets is also the author of three young adult novels: THE STONES OF MOURNING CREEK (Kirkus starred review); LOVE, CAJUN STYLE (Booklist starred review) and SEASON OF ICE, the latter being the recipient of a Pen American Fellowship. Other awards she has received include a BCCB Blue Ribbon Award, the Maine Lupine Award, ALA Best Book of the Year, Foreward Reviews Gold Winner Book of the Year, Volunteer State Book Award Selection, and Garden State Book Award Finalist.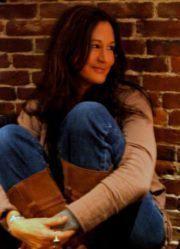 A former professor of English, Les Becquets has served as a judge for the New Hampshire State Council on the Arts and the Maine Arts Commission, and has taught writing workshops at venues across the country, including the University of Mississippi, Auburn University, the New Hampshire Writers' Project, the Department of Forestry, Writers Conference at Ocean Park, Writers in Paradise, the Arkansas Literary Festival, the Telluride Arts District, and at shelters for Katrina victims. She is a volunteer at Back in the Saddle Equine Therapy Center and an avid outdoors woman, enjoying archery, bicycling, snowshoeing, swimming, and backpacking with her dog, Izzy. Before moving to New Hampshire, where she now resides with her husband, she lived in a small ranching town in Northwestern Colorado for almost fourteen years, raising her three sons.
Diane Les Becquets is a member of the New Hampshire Writers' Project, the Association of Writers and Writing Programs, and the Pen American Center.  Connect with Ms. Les Becquets on social media ~~
WEBSITE  //  TWITTER  //  GOODREADS //  INSTAGRAM
---
I received an advanced readers digital copy of this book from the publisher through NetGalley in exchange for my honest review. I was not required to provide a positive review.

~ ~ ~ ~ ~ ~ ~ ~ ~ ~ ~ ~ ~ ~ ~ ~ ~ ~

It would be great if you would stay connected with me!! You can follow me on Twitter @DebiL1611, like me on Facebook at 2014 and Beyond, circle me on Google+, follow me on Tumblr, Instagram and Bloglovin', subscribe on YouTube, or connect with me on LinkedIn and Pinterest.

Please make sure to visit my homepage and subscribe to my blog for more great posts on running, fitness and lifestyle topics as well as food, product, music and book reviews, and more!