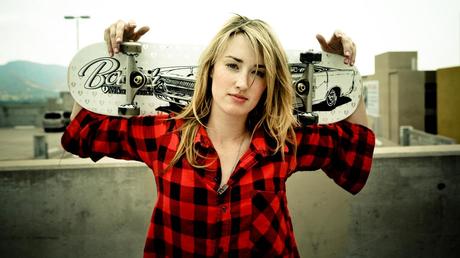 The Last of Us voice actress Ashley Johnson has criticized Ubisoft for not including playable female characters in Assassin's Creed: Unity.
"I'm sort of coming at this as an actress but also as a female gamer," Johnson told VideoGamer.com earlier today while discussing the controversy over the lack of playable female characters in games.
"Assassin's Creed: Unity is a great example of when I saw the gameplay and saw that [in] their multiplayer you do not have the option to play as a female. I was like, 'Give me a fucking break! It's 2014! How many video games do you have to make to realize maybe have an option to have a female be in there?' And maybe not just on PS Vita.
"But it did make me upset. There are so many female gamers...," she continued. "I don't know what the percentage is at this point but there are a lot of females that play video games and it would be nice to see stronger females in a game that are not just the damsel in distress, the love interest or she's oversexualised. She doesn't even necessarily have to be a badass. Just like a normal female character."
Johnson, who won a BAFTA for her role as Ellie in last year's The Last of Us, doesn't believe that it's only females who should be better represented in games either, but males too.
"And not just females," she continued. "On a broader spectrum, also male characters. Have a good story, have real characters and... I think the audience is changing so hopefully that'll change a little bit more."
Co-star Troy Baker, who plays The Last of Us' Joel, praised Naughty Dog's game for its strong line-up of female characters.
"What I don't want to see happen is have the obligatory female character in there because that's what marketing says we need to have," he said. "I think that's almost even more disrespectful than not having women in the game.
"But clearly there's such a large demographic – I'm getting rid of the term 'female gamer' because you're just a gamer, we don't have to [identify] by gender – but there's a large portion of gamers that are women that feel marginalised. They don't feel like this game... it's irrelevant to them. And that's where games are going. It's a very relevant way for them to immerse themselves in the story."