When it comes to all things floral my knowledge is ridiculously limited.  I know what I like, or don't like, but ask me to make you a bouquet and well, it might look a bit rubbish. So I feel very honored to have incredibly talented floral stylist Shaye from On My Hand on P&L tonight sharing with us a little about the language of flowers. Enjoy!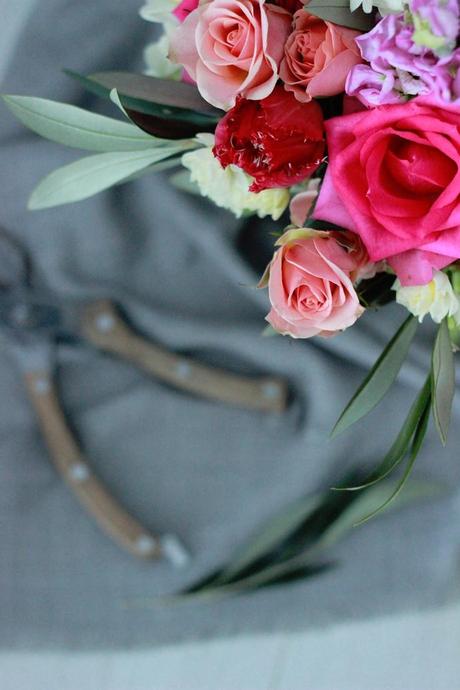 The Language of Flowers (or the fancy term Floriography) is a way of communicating through flowers, dating back to Victorian times, often found in folklore, mythologies and often featuring in William Shakespeare's sonnets and plays.
I am fascinated by this language through flowers, and love to write out the meanings of the flowers in the bouquets I create for my brides.  It was – and for some people still is – a way of sending subtle messages to one another.  This is also why most people give red Roses on Valentines Day.
Red Rose – Love
Peach Rose - Fascination
Stock – You will always be beautiful to me

Tulip – Declaration of love
Ranunculus –  You are radiant with charms
Earli Cheer – Desire

I realize your fiancé or lover friend may not be reading this post, but you can wow your florist by knowing the names of the flowers, as well as make conscious old-word decisions about what you want in your bouquet (provided they are in season!).   If your partner is marriage worthy you will probably be able to print it out and leave it somewhere they can find it, because they are marriage worthy and they will totally get it and gift these EXACT flowers to you one day.
See you next time for a bouquet to wish someone luck!
Shaye x
Check out all of Shaye's incredible floral and event styling HERE.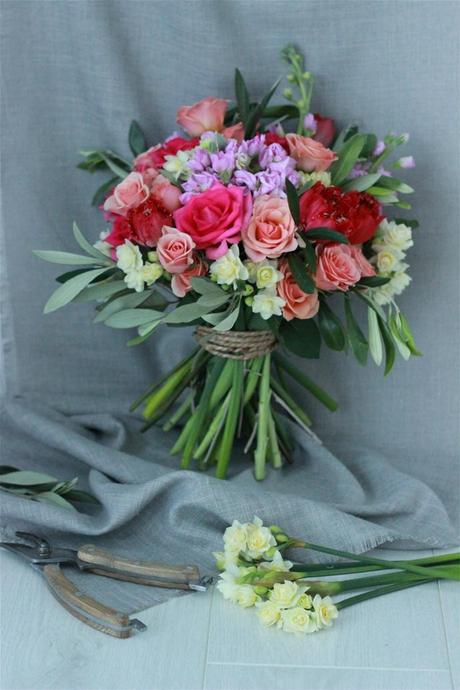 Photography and Styling // Shaye from On My Hand Props, Styling & Flora