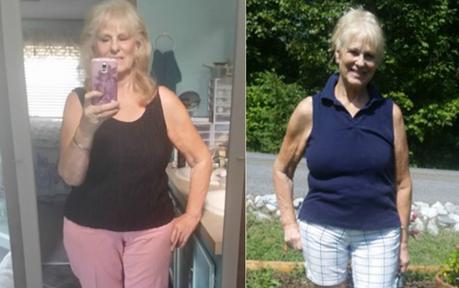 A keto diet, intermittent fasting and keeping things simple is Dot's recipe for success. By sticking to this regimen, she has been able to drop 35 lbs (16 kg):
Hi!

I am 74 years old. I started keto on the 20th of August in 2016 at 190 lbs (86 kg). My goal was 155 lbs (70 kg). I used a tracker and logged every bite I put in my mouth using the 75-20-5 formula, doing IF 18:6 and drinking a BPC every morning at 7:00 a.m.

It just shows that no matter your age, you can lose weight and keep it off.

I reached my goal after 15 months and now am staying UNDER my goal and in maintenance. It just shows that no matter your age, you can lose weight and keep it off if you just follow the plan and keep it simple.

Dot
Comments
Thank you for sharing your inspiring journey Dot, and congratulations to your success!
Get started
Do you want to try what Dot has done? Sign up for our free 2-week keto low-carb challenge!
Alternatively, use our free keto low-carb guide, or for maximum simplicity try out our keto meal planner service with weekly delicious keto menus and shopping lists - it's free to use for a month.
Support
Do you want to support Diet Doctor and get access to bonus material? Check out our membership.
PS
Do you have a success story you want to share on this blog? Send it (photos appreciated) to [email protected], and please let me know if it's OK to publish your photo and name or if you'd rather remain anonymous.
It would also be greatly appreciated if you shared what you eat in a typical day, whether you fast etc.