Yesterday, Raymond lee jewelers had the pleasure of attending the Junior League of Boca Raton's 24th Annual Woman Volunteer of the Year Lunchoen.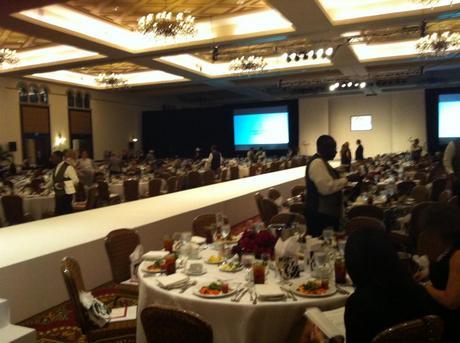 Inside the ballroom, looking at the Sak's Runway
The luncheon, sponsored by both individual league members and local Boca Raton businesses, was a gorgeous affair that honored 22 women who consistently go above and beyond their duties to volunteer.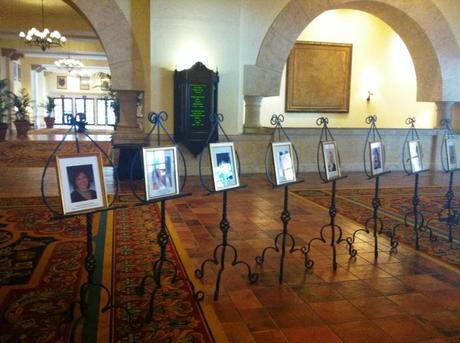 The ladies who were being honored had their photos displayed prominently in the entrance to the Boca Resort's Mizner Center.
Lu-Lu Thomas, of the Boca Raton Historical society, was honored with this year's award, after more than 30 years of service to the Boca Raton community.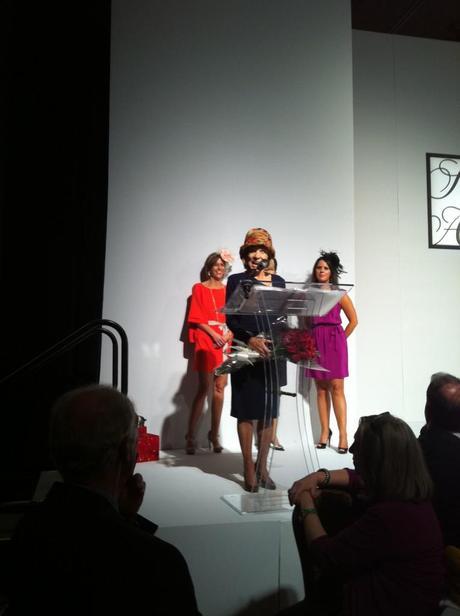 Thomas, accepting the Woman Volunteer of the Year Award
The entrance to the fete held displays of Boca Magazine (this issue features a profile on Igor, our watch expert and CW21!), lots of red rose floral arrangements, and the Ruby Wall.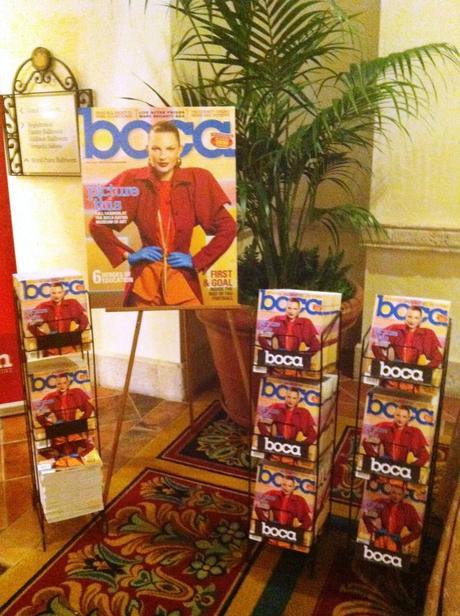 Guests could purchase a "ruby" on the wall, and if that ruby held a prize on the back of it, then the purchaser was a lucky winner!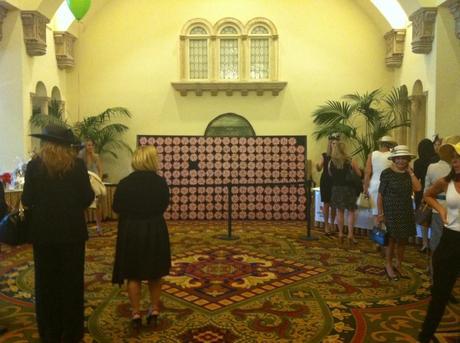 Raffle tickets also garnered entrance to win some of the Ruby Wall's biggest prizes, including the 7.78 carat white gold Diamonds by the Yard necklace donated by Raymond Lee Jewelers!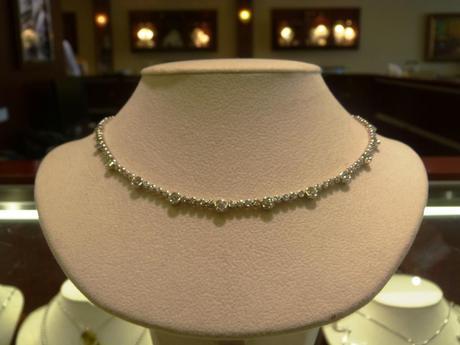 The lucky winner was thrilled about her new jewels, values at over $7,500.
The day was full of fun prize announcements, including the winners of the many goodies up for grabs in the silent auction.
Saks Fifth Avenue of Boca Raton Town Center put on a stunning fall fashion show, and hosted a VIP reception area for members of the JLBR's 1971 society.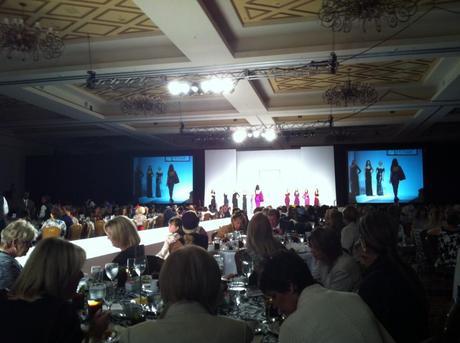 Raymond Lee Jewelers was so glad to support the hard work that these women volunteers do for their community, as well as the hard work of the ladies who made the luncheon possible! RLJ donated jewels for co-chairs Marya Gill and Allison Lane, as well as Paige Kornblue, who MC'ed yesterdays festivities.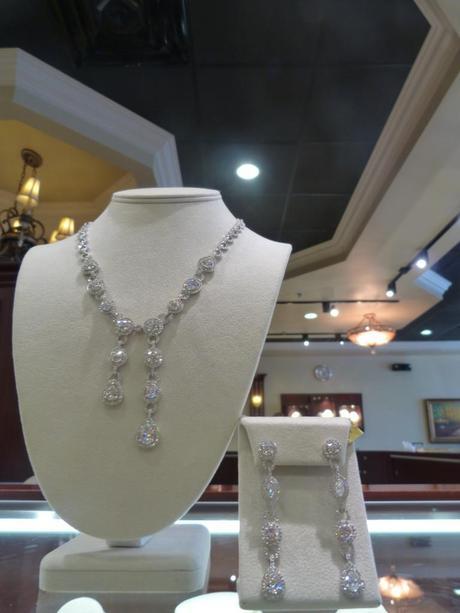 Allison's jewels, Platinum dangle earrings with 2.27 carats of micropave diamonds, 4 round brilliant diamonds totaling 1.89 carats, 2 marquise diamonds totaling .97ct, and 2 pear shaped diamonds totaling 2.06 carats of diamonds, and Platinum "V- Necklace" featuring 7.8 ctw of micropave diamonds, 6 round brilliant diamonds totaling 5.15 carats, 3 oval brilliant diamonds totaling 3.27 carats and 4 pear-shaped diamonds totaling 6.42 carats.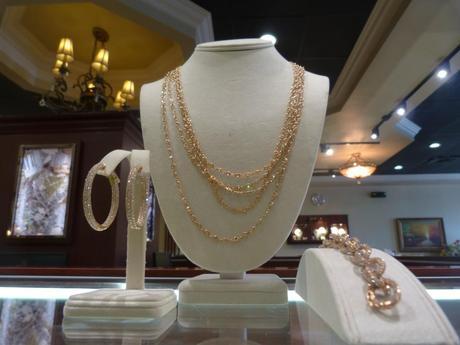 Marya's jewels, 18kt rose gold diamonds by the yard necklace with 34.43ctw of diamonds, 18kt rose gold diamond link bracelet featuring 26.2 carats, and 18kt Rose gold "inside-out" diamond hoops with 7.2 ctw diamonds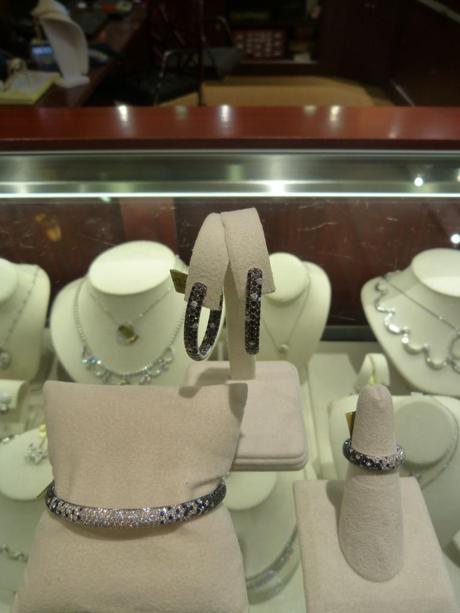 Paige's jewels, 18 kt white gold black ad white diamond "inside-out" hoops with 5ctw of black diamonds and.53ctw of white diamonds, 18kt white gold bangle with 3.91ctw of black diamonds and 3.75ctw white diamonds, and 18kt white gold ring with 1.26ctw black diamonds and 1.16ctw of white diamonds
The day was a fabulous affair, and a great fundraiser for the JLBR, in addition to honoring the hard work of their dedicated volunteers.
Liz for Raymond Lee Jewelers, Boca Raton's Trusted source for designer jewelry, estate jewelry, and luxury watches.