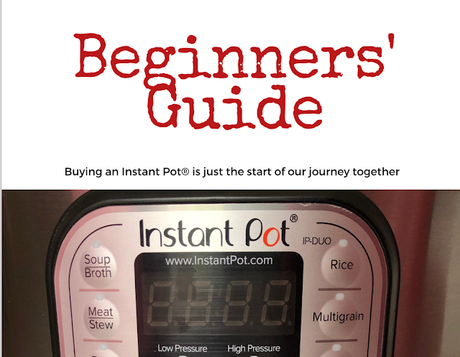 New to Instant Pot

®

? Not sure where to start? As part of the work I do with Instant Pot UK, I've put together a Beginner's Guide for new users like you?
The Instant Pot UK Beginners' Guide is all written, compiled and designed by me so you know it's a no nonsense kind of guide.
The Instant Pot UK Beginners' Guide is the best source to learn to use and make the most of your Instant Pot®
Even if you're a seasoned potter, I recommend you read it.
And if you're in the market for an Instant Pot, it may help with your research.
It obviously doesn't replace the manual though, promise me you'll read that.
The Instant Pot UK Beginners' Guide covers the Basics of Pressure Cooking, the Golden Rules of the Instant Pot Way of Cooking, How to Give your Instant Pot some Love, the Water Test, the Buttons and much more and it links to videos to help you out.
Of course, it also includes awesome recipes to get you started.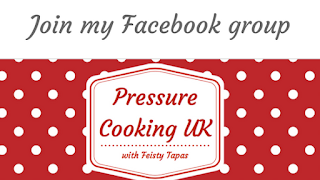 Here are the links to download the Instant Pot UK Beginners' Guide:
- Download from Dropbox by clicking here
- Download from Google Drive by clicking here
And if you still haven't bought an Instant Pot, what are you waiting for? Here's my affiliate link just in case you fancy supporting Feisty Tapas when you buy your Instant Pot.
Make sure you join my Pressure Cooking with Feisty Tapas group.