Before I wrote this Inkey List Salicylic Acid Cleanser review, I'm actually using this cleanser since 2019 and recently bought the 300ml bottle. Safe to say, this is one of my favorite cleansers, next to Krave Beauty Match Hemp Hydrating Cleanser. Curious now? Keep reading why this has become my favorite.
WHAT IS IT?
The Inkey List Salicylic Acid Cleanser is a must-have for those with acne-prone skin. It claims to be a multi-use product that not only does the job of removing makeup but also controls excess oil to reduce sebum, reduces the appearance of enlarged pores, blackheads, and breakouts as well as promoting a more even skin tone.
NOTABLE INGREDIENTS
Formulated with a zinc compound to help control excess sebum, while allantoin (an anti-irritant), helps soothe and protect the skin. You can read its full ingredient analysis in Incidecoder.
PERFORMANCE
APPLICATION: Simply use this morning and/or evening, then rinse thoroughly with water and follow with your skincare routine.
SCENT: This is unscented.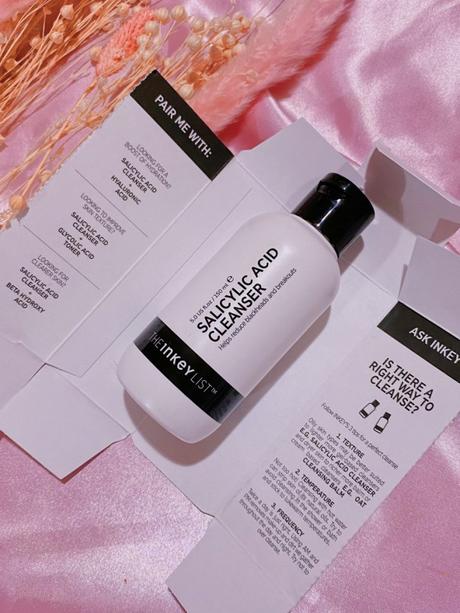 PAKCAGING: It is packaged in plastic bottle that are usually used for toners or essence, but at least it's easy to squeeze out the product. But what's interesting is the box, you always have to open the boxes of Inkey List products you by because they not only type instructions and ingredients, they also educate the users how the ingredient works for their skin.
FORMULA & TEXTURE: The Inkey List Salicylic Acid Cleanser has a gel-like texture but it does not feel thick. It lathers and foams just enough on the skin.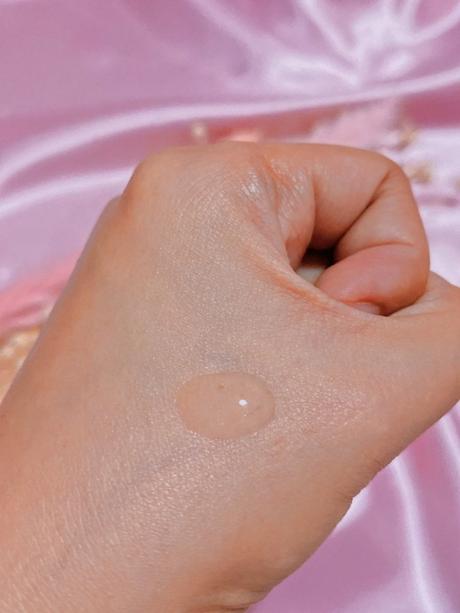 MY EXPERIENCE
I once mentioned that using a new skincare product is like dating. A spark usually begins and ends within the first five seconds. You know you'll like a product immediately or not on how it reacts to your skin. If it passes that test, perhaps you'll go on a week-long date, or in this case, a trial to see if you're truly compatible. Sometimes, you realize it leads only to stress, red bumps, and a poor complexion.
Then, there are times when it truly does match your expectations and sweeps you off your feet. And that's exactly what I experience with The Inkey List Salicylic Acid Cleanser. Being unscented already ticked a box, but cleansing my face without drying it out while preventing acne and improving my skin tone, I knew this is a keeper! The only thing I didn't like about this product is that it sold out fast and restocks take too long.
WHERE TO BUY?
What do you think of The Inkey List Salicylic Acid Cleanser Review? Have you tried any products from this brand?