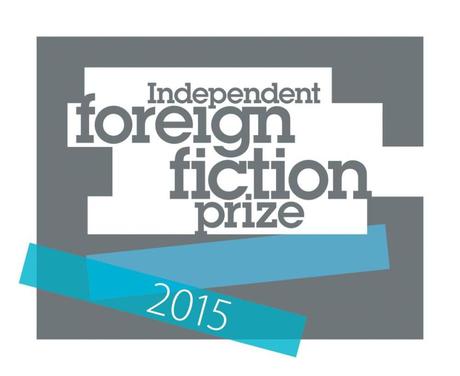 Ever since I began reading the books listed for the Independent Foreign Fiction Prize two years ago, I have been mesmerized by the beauty of books in translation. As a whole I have found them often dark, but always unique, opening my eyes to the larger world around me. Through the words of the authors on both the long list, and the short, I have traveled to Iraq, China, Sweden, Holland, Colombia, Russia, Germany, Italy and France. I have alternately longed to live in some of these lands and been grateful for the country I call home. But, I have never closed a book listed for the IFFP and not been enlightened. (The London Review of Books recently wrote an article on this feeling entitled, " The Unstoppable Rise of Translated Fiction.")
Now it is nearing the time when the winner for the IFFP 2015 will be announced. The award ceremony takes place in London, on Wednesday, May 27. I can't even describe how sad I am that I unable to accept the invitation to attend, as my teaching career and Chicago location prohibit such a trip at this time.
However, I am able to do a marvelous thing. I am able to give away a complete set of all six of the books on the short list for the Independent Foreign Fiction Prize. They include:
By Night the Mountain Burns by Juan Tomás Ávila Laurel translated from the Spanish by Jethro Soutar (And Other Stories)
Colorless Tsukuru Tazaki and His Years of Pilgrimage by Haruki Murakami translated from the Japanese by Philip Gabriel (Harvill Secker)
The End of Days by Jenny Erpenbeck translated from the German by Susan Bernofsky (Portobello Books)
F by Daniel Kehlmann, translated from the German by Carol Brown Janeway (Quercus)
In the Beginning Was the Sea by Tomás González translated from the Spanish by Frank Wynne (Pushkin Press)
While the Gods Were Sleeping by Erwin Mortier translated from the Dutch by Paul Vincent (Pushkin Press)
We will have to see which one is named the winner on May 27. Until then, please leave a comment if you wish to be entered in the give-away which is graciously open to UK and US residents. I will determine the winner through a random sequence generator on May 31, and announce the winner on this post.
Best of luck to all who enter!