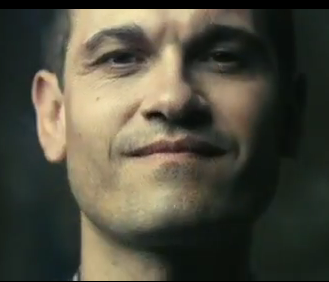 Frederic Bourdin. Photo credit: YouTube
The background
From the producers of Man on Wire comes this crime thriller about "one incredibly audacious con," said Michael Leader from Den of Geek. The year is 1994 and 13-year-old Nick Barclay from San Antonio, Texas, goes missing. A few years later, when the family has largely given up hope of finding Nick, he is found thousands of miles away, in a remote village in the south of Spain, claiming to be a victim of kidnap and sexual abuse at the hands of a shadowy military organisation. Though the family is overjoyed to be reunited with the boy, questions soon start to emerge to lend credence to the to-good-to-be-true nature of the scenario. Like, why is his accent so different? And why does he look older than he should? And, crucailly, how come he has different ears.
An engaging, stylish documentary
British director Bart Layton constructed and deconstructed the available facts like a true-crime thriller, said Colin Kennedy from The Metro. He got all the witnesses talking directly to camera, in a documentary-like fashion. Many critics concurred that this, in many ways, was more entertaining than fiction. "The truth is stranger than fiction," said Guy Lodge from Empire, "an overused cliché that would nonetheless apply to Bart Layton's daring, funny and deeply disquieting documentary." Calvin Wilson from The St Louis Post-Dispatch agreed that it was "far more entertaining than most fiction films." "Purists may complain that some scenes have been reconstructed," he continued, "but that approach not only serves the storytelling but also enhances the eerie mood that Layton stylishly conjures."
Characters are relatable
Another effect of the documentary style was that it makes the whole thing much more confessional, thus reaching out to viewers directly. Even the conman, Frédéric Bourdin, demanded sympathy from the audience. "The effect of Layton's efforts is to give credence to each of the claimants, so it's possible to feel sorry for Frédéric even as the horrendous weight of his actions hits home," suggested Matt Glasby from Total Film. He is a  "man with a childlike charm and an iron will to find himself a family as he didn't have one himself," added Derek Malcolm from The London Evening Standard.
One of the best films of the year
The Imposter has generally been very well received among critics, scoring 7.1/10 in IMDB, 96% in Rotten Tomatoes, and 5/5 in The Metro. Some, like Leader from Den of Geek and Calvin Wilson from St Louis Post-Dispatch have even already labeled it, at this early stage, one of the best films of the year.