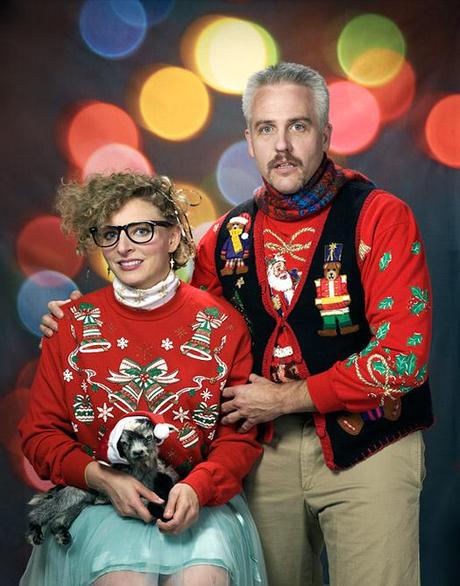 lulus.com
There is an alarming fashion trend which is growing in popularity. Not only are people actually searching high and low for these fashion eyesores, but ugly retro, holiday sweater parties are on the rise!  ACK! 
Husband is on the hunt for unsightly shirts to wear to work on casual Fridays as the best/worst will be rewarded with a sumptuous free lunch.  I understand that motivation.
There is no explanation for this duo.  The rat-sized dog looks none too pleased either!  STOP THE ABUSE!  Do the canine authorities know about you?  Does the North Pole have your names blacklisted for assault with a deadly sweater?!
Verdict:  GAG, GAG, CHOKE, CHOKE.  I think I have a wool fur ball caught in my throat!  WARNING!  ATTENTION!  ACHTUNG!  Stay clear!
Carol