Featuring iced out watches, diamond encrusted pendants and gold chains, hip hop jewelry (or "bling") has taken the scene by storm and can be seen everywhere from the urban streets to the red carpet to high profile music videos. Though hip hop jewelry has been around since the 1970s, these extravagant styles in this male dominated music scene became more popular after hip hop went mainstream. Today, hip hop jewelry is worn by the biggest rappers in the business, as well as their fans.  Here are some of today's hottest trends in hip hop jewelry.

Gold Chains
Gold chains have been a major part of hip hop jewelry since its inception. In the beginning, wearing multiple skinny chains was in, and then later large became the norm. Though many hip hop stars switched over to platinum in the '90s, gold is still king when it comes to hip hop chains. Gold chains are remain a big seller in hip hop jewlery stores and are often worn by hip hop stars, such as Kanye West, Drake, T.I., Jay-Z and Chris Brown, and countless others.
Diamond Encrusted Pendants
Nowadays, hip hop jewelry is all about the bling, and you can't have bling without a diamond encrusted pendant. And, of course, diamond pendants are the best way to customize a chain. Diamond gold and platinum pendants have become one of the biggest trends in hip hop jewelry, and they are constantly being rocked by the most famous rappers in the game. One of the most well-known diamond chains is Rick Ross' Self Chain, which has an estimated value of $1.5 million and features custom-made gold diamond version of himself. Other famous chains include Young Jeezy's large diamond Certified USDA chain (valued at $100,000), Sean Kingston's Crayon Chain (valued at $500,000), and T-Pain's extravagant BAC chain (valued at $410,000).
Iced Out Watches
The hip hop jewelry look isn't complete without an iced out watch. Pretty much every big rapper can be seen with an iced on watch on their wrist. Whether it's a signature diamond watch from Rolex or a custom Joe Rodeo, watches are a classic timepiece that adds swagger to any outfit. You'll want to keep your watch in pristine condition, so consider anti-tarnish products to keep it looking brand new at all times.
Black Diamonds
Along with the traditional white diamond, rappers are icing out their jewelry in black diamonds. Though black diamonds don't have the same sparkle and sheen as white diamonds do, they give jewelry a bold, stunning and unique contrast. Natural black diamonds are real diamonds that are extremely rare. These precious stones get their black color from the inclusion of graphite that occurs in the crystalline structure during its formation. Along with their color and the inclusion of graphite, black diamonds differ from other diamonds in that they are completely opaque. But, like classic white diamonds, black diamonds look stunning on all kinds of jewelry, including iced out pendants, stud earrings and bracelets. Tons of celebrities can be seen rocking black diamonds, with well-known pieces including Just Blazer's black diamond encrusted PlayStation 3 controller chain and Nas' "N" chain made of 50 carats of black and white diamonds.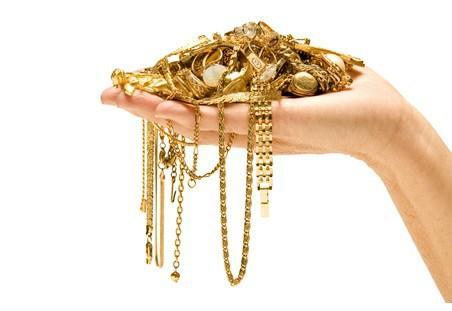 These are some of the biggest trends in today's hip hop jewelry scene. While hip hop jewelry trends have evolved over the years, what they represent has remained unchanged— a rapper's presence, prestige and accomplishments.