Hey Eric & Sookie Lovers!
The Hollywood Reporter had this to say about True Blood Episode 3; "If You Love Me, Why Am I Dying?"
For those who want to remain spoiler-free, please don't read any further!
This is what they said;
After months of teasing us about Eric's (Alexander Skarsgard) amnesia storyline on HBO's True Blood, we have to admit we were surprised to see it appear so early on in Season 4.

After all, we've already had to digest all that has changed in the one-year time jump and quite honestly we already miss the old Eric. That's not to say we don't find the new Eric appealing (because that's, um, impossible), but the season just started. Wouldn't it have been nice to have leather jacket, deep v-neck shirt-wearing, smoldering Eric for a few more weeks before he changed into dazed and confused, boardshorts-wearing Eric?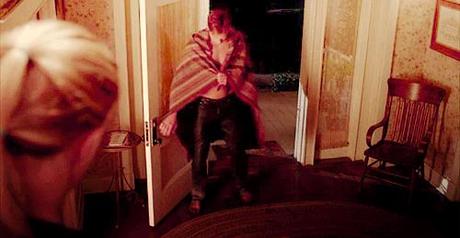 Credit: graciousplenty.tumblr
That said, there are some obvious pros to Eric's new state. First, the helplessness of Eric shows Skarsgard flexing a new acting muscle — one that he hasn't really been able to use in the previous seasons. And second, amnesia Eric is hilarious. We could rewind and watch him killing Sookie's (Anna Paquin) fairy godmother over and over again for the payoff of the blood-covered smile he flashes when he says sorry to a stunned Sookie afterward. And lastly, it will be interesting to see how the other characters are forced to redefine their relationships to Eric now that the power dynamics are different. It could very well change everything.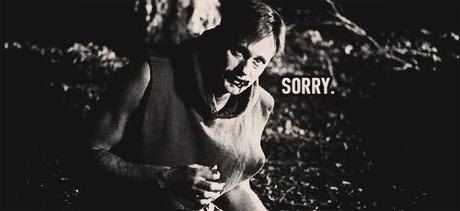 Credit: tbloodscreencap.tumblr
We haven't read the books, but we have been covering HBO's True Blood long enough to piece together why many of the Charlaine Harris readers have greatly anticipated this amnesia storyline. And we're sure you'll correct us if we're wrong. From what we understand, this is the start of some major movement toward Sookie and Eric hooking up (a certain shower scene, perhaps?). And for the book purists who aren't used to Bill's (Stephen Moyer) continued significance in the series, this is finally a step in the right direction for the TV adaptation.
Source: Hollywood Reporter
What do you think of this review? Share your thoughts below!