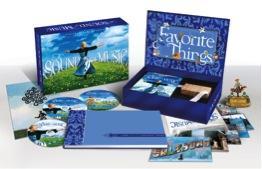 Catch One of Cinema's Greatest Treasures, on ABC December 23th and on 45th Anniversary Limited Edition Collection Blu-ray
ABC and Twentieth Century Fox Home Entertainment have teamed up to bring the heartwarming film, Rodgers and Hammerstein's THE SOUND OF MUSIC, home for the holidays! THE SOUND OF MUSIC has always been one of my all-time favorite movies, one that you can enjoy with the whole family! So, I thought I'd share with you these reasons why there's something for everyone in THE SOUND OF MUSIC!
Your Favorite Songs
To start us out, here are a few of the catchy songs that will be planted into your head:
"So Long, Farewell"
"Edelweiss"
"My Favorite Things"
Ready for a Sing-A-Long? You can also argue with your family members over what the top 3 tunes really are.
Forbidden Romance
"I'm sixteen years old and I don't need a governess."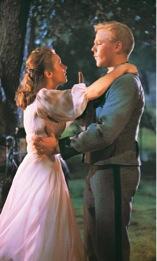 Of course, you don't, Liesl. Rolf is a fine young man. Your teenage daughter will enjoy the secret courtship of the eldest Von Trapp and the telegram delivery boy.
Do-Re-Mi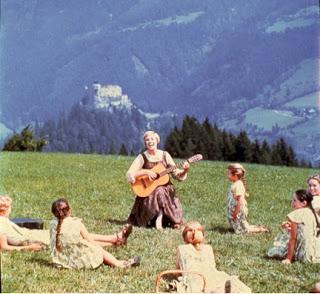 Good luck finding someone that doesn't know this tune…"Do-Re-Mi" is perfect for the little ones, and not only did Alvin and the Chipmunks cover it, but it also is a sight-singing technique that utilizes the commonly used syllables for the little ones. Learning music is fun!
Tweet-along!
Teens will love their first introduction to THE SOUND OF MUSIC, because they can tweet-along! Use the hashtag #SoundOfMusic to see what fans all over the country are saying and get fun trivia!
This Sunday, join the tweet-along during which people can tweet back when they're watching in response to a tweet guide on The Sound of Music Facebook page! Don't forget the hashtag: #SoundOfMusic!
World War II
Grandpa loves films based on actual events. THE SOUND OF MUSIC tells the true story of the captures many different elements of the era and all the boys can enjoy the action and suspense!
Stunning Locations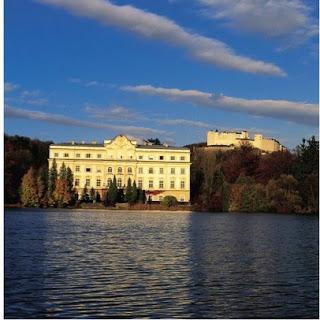 Schloss Leopoldskron in Salzburg was used for some of the scenes of the Trapp Villa in the film THE SOUND OF MUSIC
Travel (virtually) to scenic and stunning Austria. The Tyrolean Alps are breathtaking in HD and will inspire the travel bug in everyone. Just pack your bags after you watch the movie.
It's Award-Winning
Not only did it win five Academy Awards® and two Golden Globes, but it is also among the highest-grossing films of all time, behind Gone with the Wind and Star Wars.
Academy Awards®
Best Picture
Best Director – Robert Wise
Best Sound (James Corcoran, Fred Hynes)
Best Scoring of Music – Adaptation or Treatment
Best Film Editing
Golden Globe Awards
Best Motion Picture – Musical or Comedy
Best Actress in a Motion Picture – Musical or Comedy – Julie Andrews
Tony Awards: Broadway 1959-1962
Best Musical –Lyrics by Oscar Hammerstein II; Music by Richard Rodgers; Book by Howard Lindsay & Russel Crouse; Produced by Leland Hayward, Richard Halliday, Richard Rodgers and Oscar Hammerstein II
Best Actress – Mary Martin (Maria Rainer)
Best Featured Actress in a Musical – Patricia Neway (The Mother Abbess)
Best Scenic Design (Musical) – Oliver Smith
Best Conductor and Musical Director – Fredrick Dvonch
Digitally Re-mastered
Your memories of THE SOUND OF MUSIC are still vivid, as it has been meticulously restored in 7.1 audio and re-mastered for anyone who remembers its glorious debut. Not to mention you can please the family's film buffs.
Bonus Reason!
You can own THE SOUND OF MUSIC 45th Anniversary Limited Edition Collection on Blu-ray for just $25 between Friday 12/21 and 12/24 on Fox Connect.
• Tune into ABC December 23rd at 7pm EST and follow #TheSoundofMusic on Twitter for live trivia throughout the evening.
• Follow Twentieth Century Fox Home Entertainment on Twitter @FoxHomeEnt.
• Follow @RnH_Org for trivia updates from Rodgers & Hammerstein. Learn more at www.rnh.com.