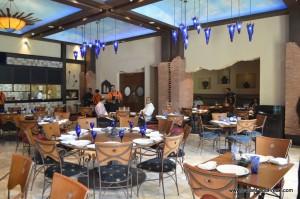 The first evidence of kababs can be traced back to the Greek island of Santorini. The word kebab is derived from the Persian word "kabap" meaning "fry". The word was first mentioned in a Turkish script in 1377, which is the oldest known source where kebab is mentioned as a food. It is in the Indian sub-continent that the kababs truly came to become an art form.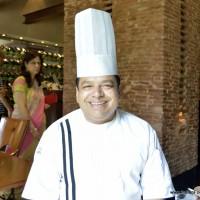 So when we are invited by Ritul Yadav, Director Marketing Communications of Radisson Blu hotel to sample the Sunday brunch at The Great Kabab Factory, the famous kabab heaven, obviously we are excited.
Master Chef Merajul Haque, the celebrity chef at Radisson Blu Plaza, Delhi, who will be cooking for us comes from a long line of Qureshi chefs and has a long track record of making and innovating kababs. Last year he was also seen on the NDTV Show 'Foodistan.' He is there to greet us at the restaurant and take us through the kabab tasting session.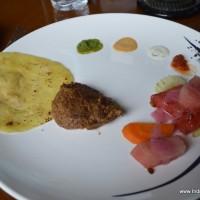 What follows is a long line up of Kababs, some that take our breath away, others that are competent and some that disappoint. Let me start with the super stars first.
Galouti Kabab
is a superb rendition of one of the more delicate kebabs from Lucknow made of minced goat. Legend has it that the galauti kebab was created for an aging Nawab Wajid Ali Shah of Lucknow who lost his teeth, but not his passion for meat dishes. 'Galawati' means "melt in your mouth" and was perfect for the toothless nawab. It sets standards for galouti in Delhi NCR to follow.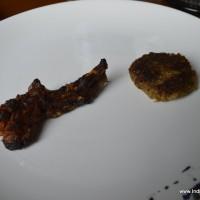 Surprisingly for me, the other kababs that delight are both vegetarian.
Kathal ki Shammi
has a fascinating texture and tastes great. The
Litchi Ka Kabab
truly takes our breath away. The construction of the kabab is sheer genius. Hidden inside a velvety litchi is a piece of singhara (water chestnut). With restrained seasoning and batter roasted exterior, the kabab sings in the mouth. No one can stop at just one.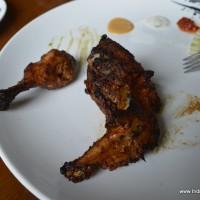 Now to the dishes that I call competent, meaning good kababs, but not great.
Bhatti Ka Chooza
is char-grilled perfectly
but due to uneven pieces, some are overcooked.
Dahi Ki Pasliyan
is good but fall short of awesome.
Phaldhari Chaat
is a nice tandoori fruit chaat. I love the
Achari Jheenga
but wish the restaurant had served plumper prawns.
Murgh Tikka Methi Malai
is decent chicken tikkas.
Now to kababs that disappoint. Bhuney Paneer Ka Tikka is let down by the quality of the paneer. Aloo Imliwale does not have any distinct taste beyond the taste of potato. Kokum Macchi Tikka disappoints with its texture.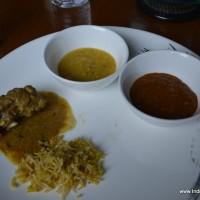 For the main course, we are served two types of Dals, some curries and a biryani. It becomes very clear that Dals is not an area of expertise of the restaurant.  Moong Masoor Ki Dal is not cooked enough to give it a creamy consistency. The end result is a gloopy dal which I just can't eat. Factory Dal is good old Dal Makhni, but lacks any character. Paneer Mirchiyon Ka Mel has exciting gravy but the mutton piece I get in the Gosht Do Pyaza is not cooked enough and it keeps me from enjoying the dish. Murgh Kesari Biryani does not have the grace, subtlety and clean taste of a good Awadhi biryani.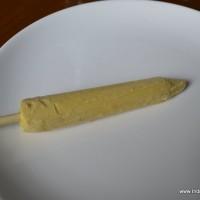 For desserts we are served a perfectly made Tinka Kulfi, melt in mouth Kala Jamun, crisp and juicy Jalebi with Rabri and some unremarkable Malai Chaap and Kesari Seviyan.

With such a long line up of kababs it is but natural that some will be better than the others. Just the galouti kababs and litchi kababs are good enough reasons to come back.

Restaurant Ratings (out of 5):

Food: 3.5 | Ambience: 3.5 | Service: 4.0 | Overall: 3.5

Vegetarian – (Sparkling Wine Rs-1800++), (Wine & Beer Rs-1600++), (Soft Beverages-Rs-1500++)

Non- Vegetarian – (Sparkling Wine Rs-2000++), (Wine & Beer Rs-1800++), (Soft Beverages-Rs-1700++)

Weekday Pricing is

Veg – 1300 + taxes | Non Veg – 1500 + taxes               

Alcohol: Yes | Credit Card: Yes | Home Delivery: No

Address: The Great Kebab Factory, Radisson Blu Plaza Delhi, National Highway -8, Mahipalpur, Near I.G.I. Airport, New Delhi -110037 | Telephone: 011 – 26779191