Here we are at the final day of the Great Blackberry Garden Treasure Hunt and what a great final day it has been. Here are some of the wonderful treasures shared today: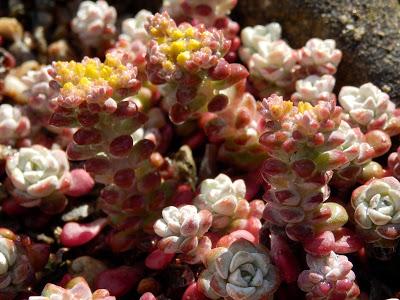 On Twitter Bel found this amazing treasure and rightly observes that you have to get up close to see the beauty in some things. Enjoy the little things is, as regular readers know, one of my rules for life (and is indeed well known as rule #32)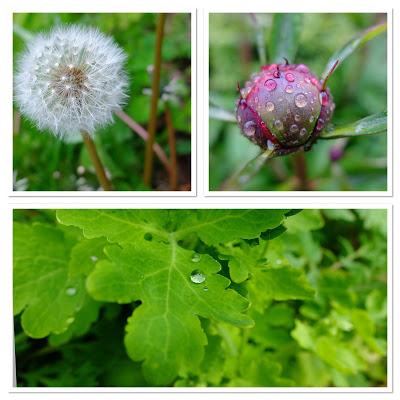 Cathy Honest Gardener shared these three treasures bejewelled by rain. We have had a lot of rain recently so we have to enjoy these jewels whilst they are here.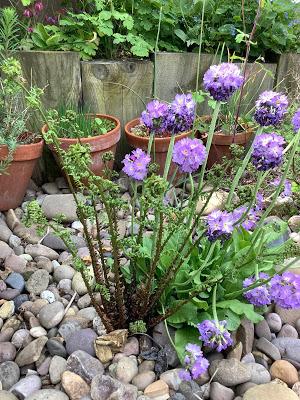 Archie the Wonderdog shared this fern as a treasure. Originally found in a in a downpipe it has settled in beautifully. Plants for free are always treasure and this is a very beautiful fern to treasure too.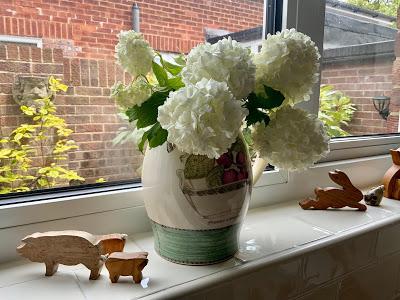 RosesUK shared this treasure - a vase of Viburnum Opulus from the persistent wind which they've called 'the cheer-leading Pompom Queen'; isn't that a fabulous description? The description itself is a treasure.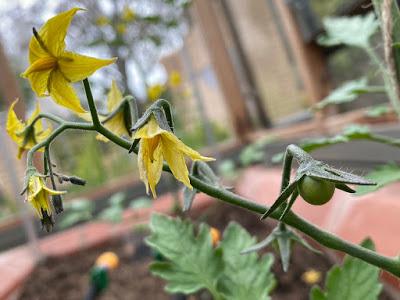 Walnut Kitchen Garden's treasure today is this tomato plant -with soon to be tomatoes what will taste amazing. What a great treasure.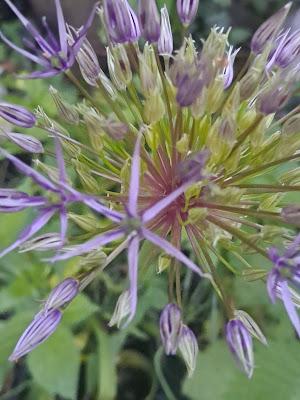 St George's Trust chose this allium as their treasure today saying they are "colour of Tanzanite, survived the longest winter temperatures, to sparkle again". I might have had to google Tanzanite......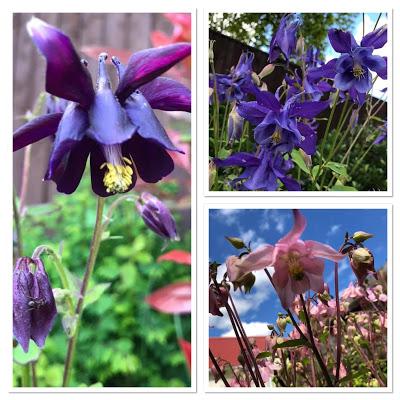 Karen chose these amazing aquilegias and some rather lovely blue sky to share as her treasures. We do not seem to have seen a lot of blue sky recently.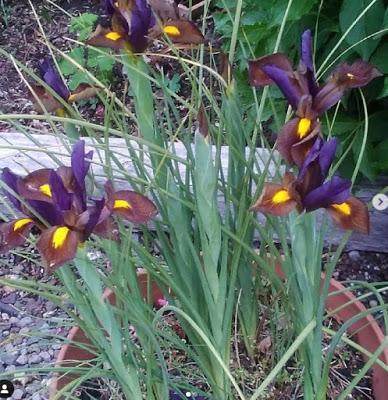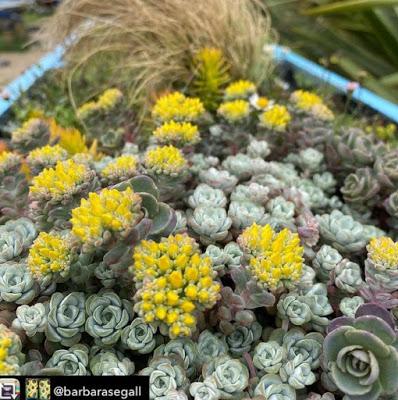 Barbara Segall shared this colourful sedum mix in a seaside planter. Barbara says: This is one of the boxes along the sea wall at Whitstable where I am spending a few days this week. It is for work... but oh how wonderful it is to be virtually on the sea! I can feel my eyes and shoulders relaxing and the eyes just drinking in the view. Clouds, sea, shore, tide, oyster beds, people constantly on the move on the sea wall. I grew up on the coast and I realise how much I miss that view of sea and shore! Wish I could paint.." I wish I could paint and I really want to go to the seaside as well. It feels like a very long time since I last saw the sea because of the pandemic. I can close my eyes and think of Barbara's words and smell the seaside air.