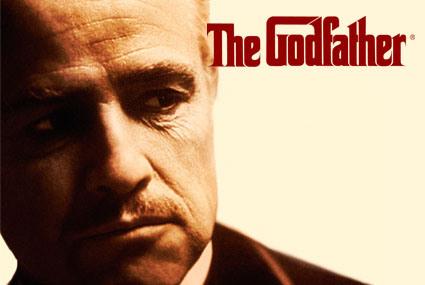 The Sony Centre for the Performing Arts and Attila Glatz Concert Productions present the Canadian premiere of THE GODFATHER LIVE IN CONCERT on February 20, 2016.
The Godfather LIVE in Concert brings Francis Ford Coppola's masterpiece film to concert halls for the first time. Nino Rota's iconic score comes to life on stage as it is performed live by a symphony orchestra conducted by Justin Freer, accompanied by the film's traditional Italian folk music and jazz, while the film is simultaneously shown in high definition on a 35' screen.
Winner of three Academy Awards® and countless other honours, The Godfather, released in 1972 to popular and critical acclaim, tells the story of the Corleones and their rivalry with other New York crime families between 1945 and 1955, as the title character (Brando) hands over the reins of power to his youngest son (Pacino). Regularly cited as one of the best films ever made, The Godfather also stars James Caan, John Cazale, Robert Duvall and Diane Keaton, and cemented Francis Ford Coppola's reputation as one of the exciting new breed of directors who revolutionized Hollywood from the late 1960s onward.
Nino Rota achieved international acclaim in the 1950s and 1960s for his work with Italian directors Federico Fellini and Luchino Visconti, scoring movies including White Nights, The Leopard, La Dolce Vita and 8½. His music for The Godfather, including its immortal love theme, was ranked fifth in the American Film Institute's list of the greatest scores ever written.
"The Sony Centre has become a favorite place for fans of all ages and backgrounds to see great films with iconic music scores played live. The chance to watch The Godfather with Nino Rota's legendary and fully-restored music performed on stage by a 70-piece orchestra will be a unique experience for fans. There is little film music as instantly recognizable as Nino Rota's opening music played on trumpet, and only a handful of films as masterfully made as The Godfather. The marriage of these two masterpieces on stage live at The Sony Centre will be something to remember," says Justin Freer.
Musician, conductor, composer and record producer, Justin Freer, founded CineConcerts, a company dedicated to the preservation and concert presentation of film, TV and media music set to picture, which he launched with GLADIATOR LIVE in Lucerne in 2013. GLADIATOR LIVE played at the Sony Centre in December 2014 to a highly enthusiastic sold-out crowd.
The Godfather LIVE in Concert is for music lovers, film goers, and anyone looking for an exciting and unique concert experience.
Sony Centre for the Performing Arts and Attila Glatz Concert Productions present
THE GODFATHER LIVE IN CONCERT
Saturday, February 20, 2016 at 7:30PM
Sony Centre for the Performing Arts, 1 Front Street East, Toronto
Tickets on sale Thursday, September 3, 2015 at 10:00AM
Ticket prices range from $49-$99. Ticket prices do not include service or delivery fees.
Tickets can be purchased in person at the Sony Centre Box Office,
over the phone at 1-855-872-SONY(7669) or online at www.sonycentre.ca
Discounts for groups of eight or more are available through THE Group Tix Company at 647-438-5559,
toll free at 1-866-447-7849 or via email [email protected]

Field Service Tech by day, Live Music Nut by night! My family and I call the Thousand Islands region of Ontario home. I'm a blogger, social media geek, tech, and live music fanatic. I founded Sound Check Entertainment in 2010 to help promote festivals and emerging artists from across Canada and the world! I now act as festivals liaison, manage media relations and, of course, cover events in the National Capital region. I'm also a diehard Habs fan but Sens fans fear not; as long as they aren't playing against my Habs I cheer just as loud for the Sens.