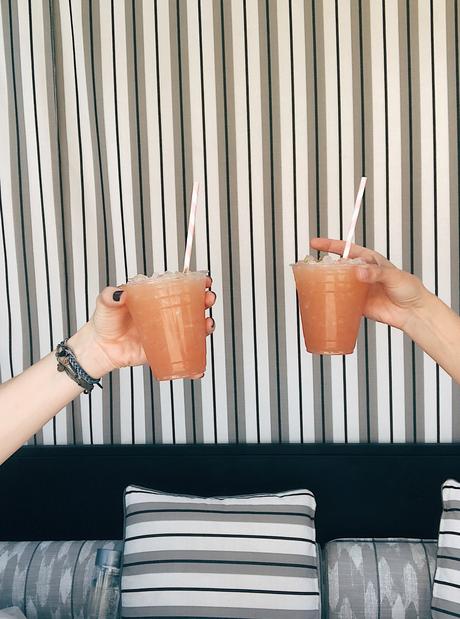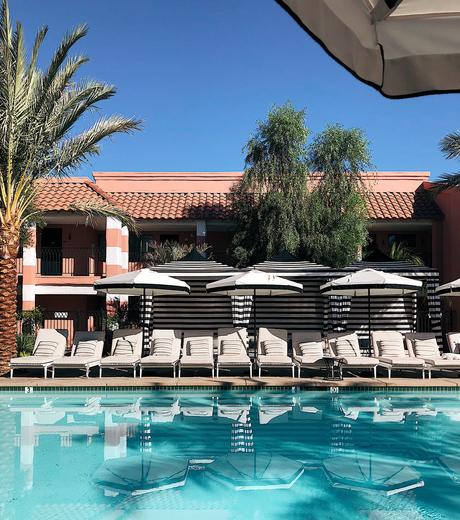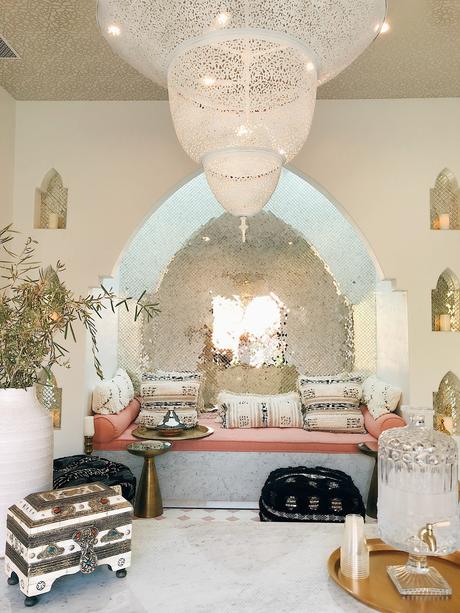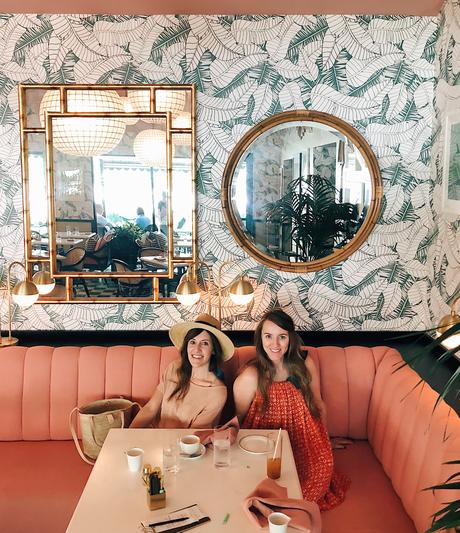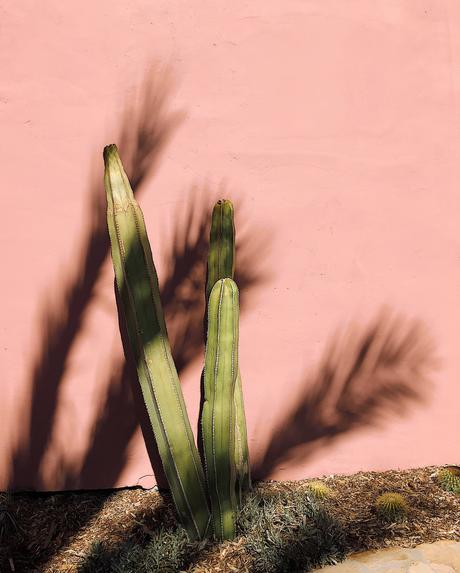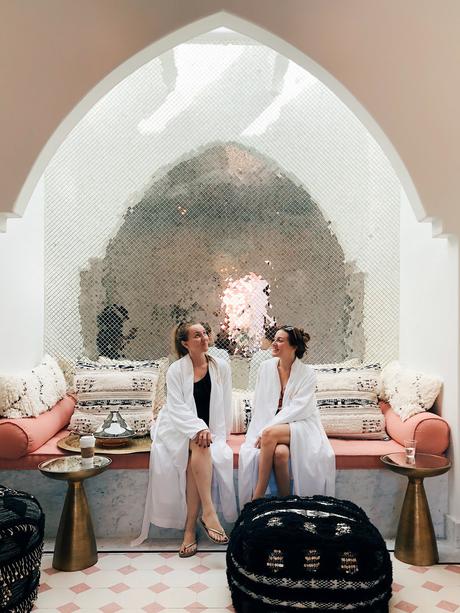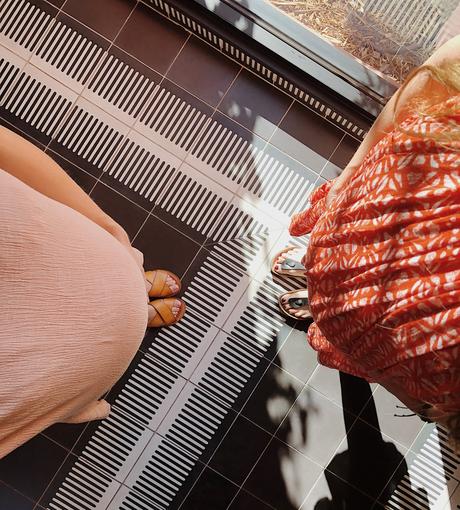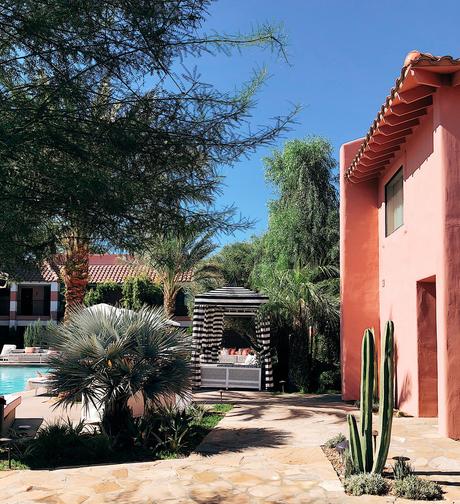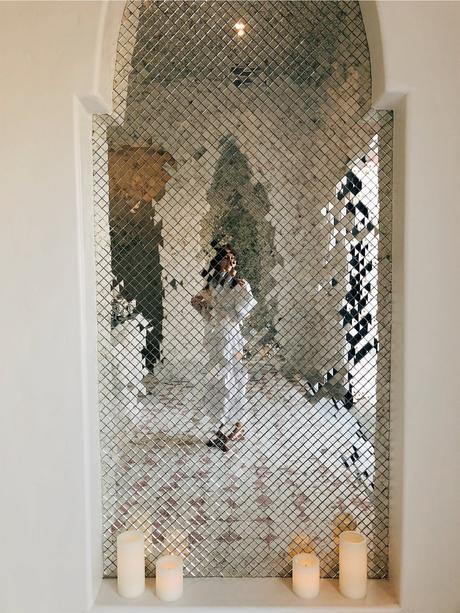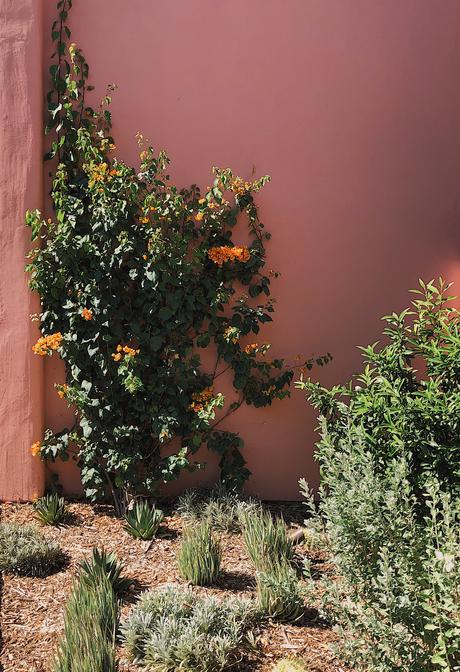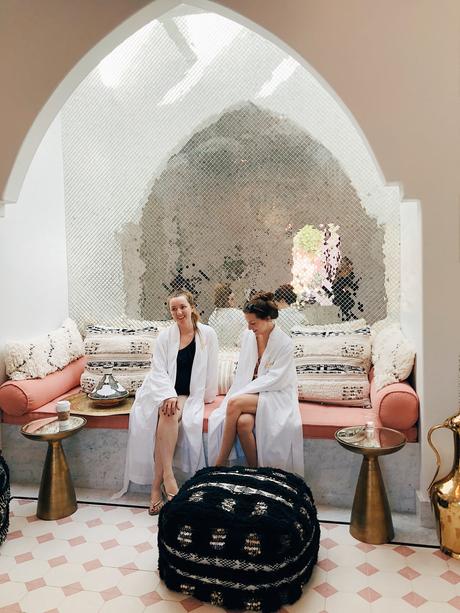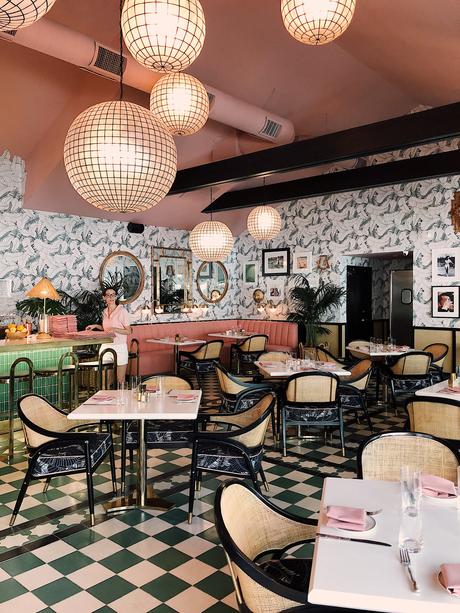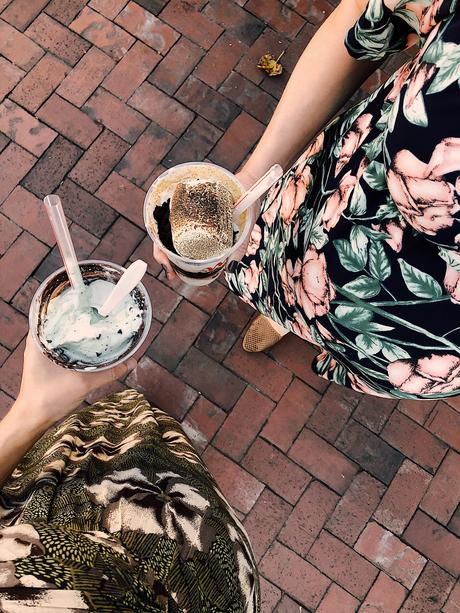 I can't even remember how this came to be, other than I think (?) it started as a joke, and then a few weeks later I was booking a Southwest flight and searching for maternity cactus pajamas on ASOS.com.
"So you're going on a babymoon—without me?" Brett clarified, somewhat confused as I scrolled the spa menu.
"That's correct," I smiled back.
April and I ventured to Palm Springs, which is sort of becoming "our place" since the only two occasions we've met in real life have happened there. We booked a pink hotel and a couple of facials, drank mocktails by the pool, wore our cactus pajamas in public (accidentally), and ate a lot of delicious food (corndog lollipops anyone?).
On the way to the airport we stopped to snap photos in a succulent nursery like pregnant hipsters.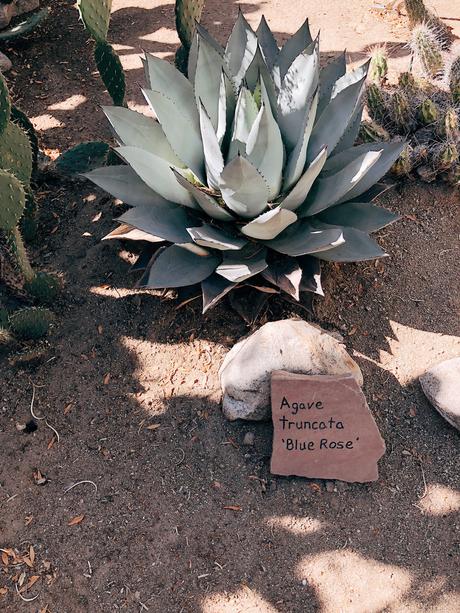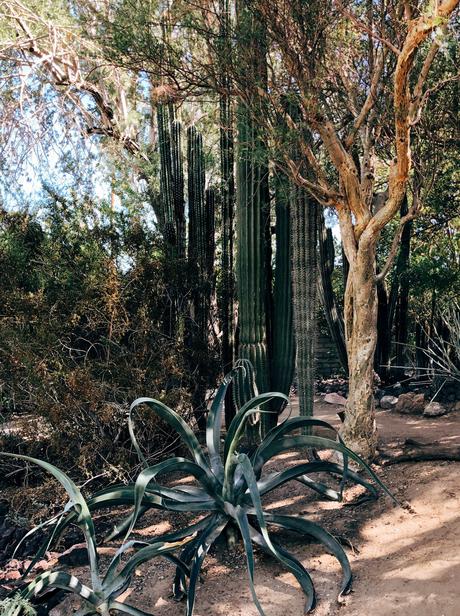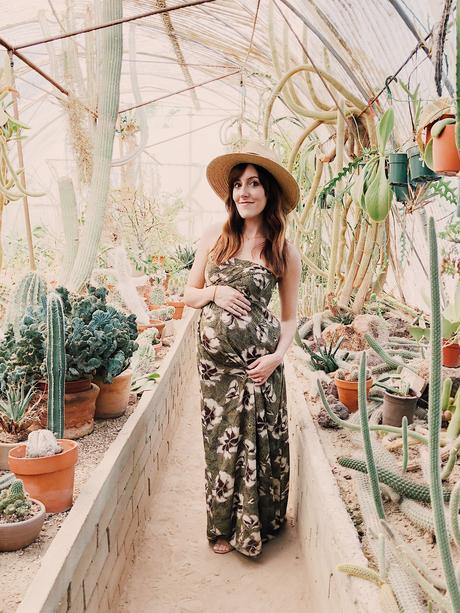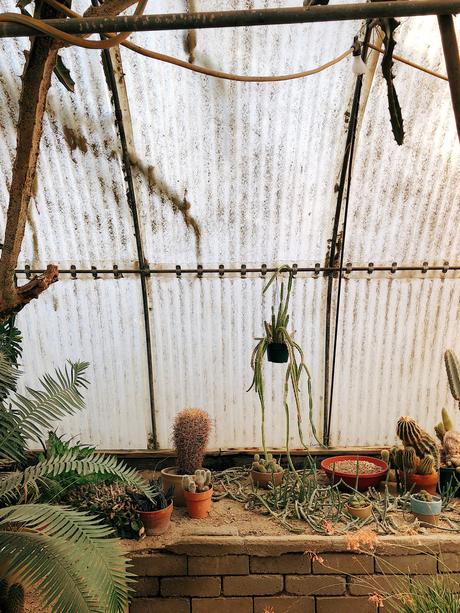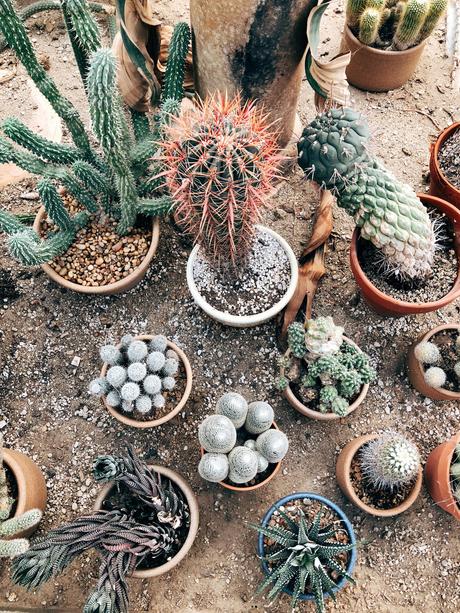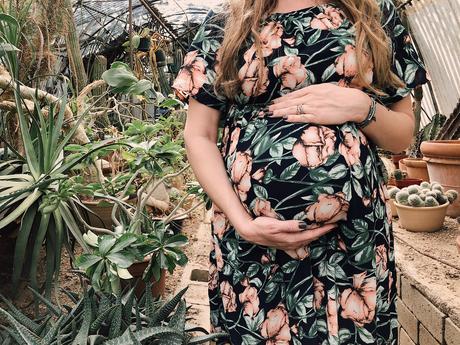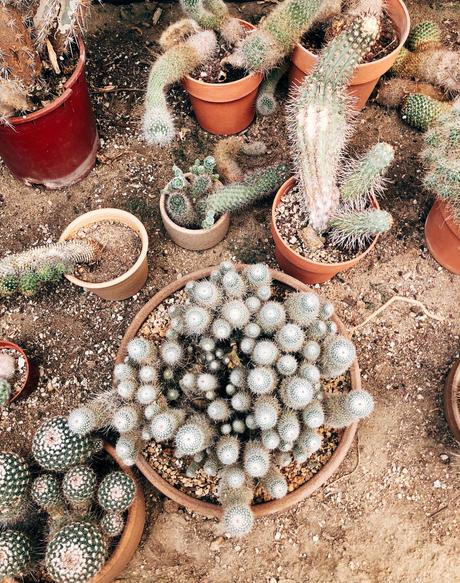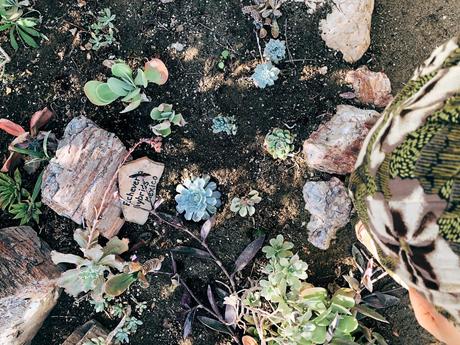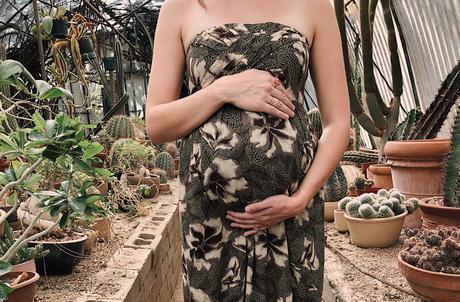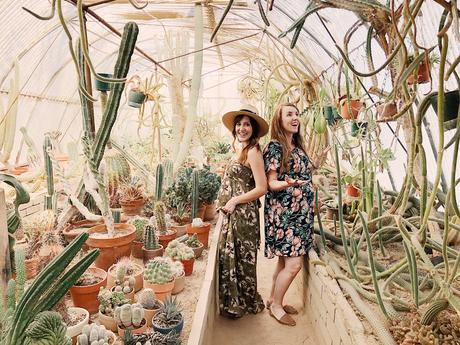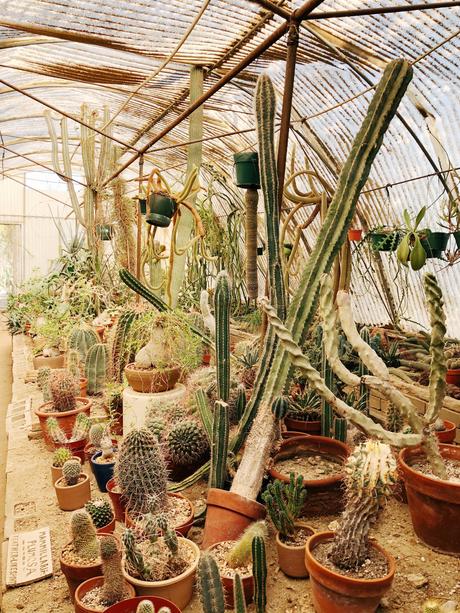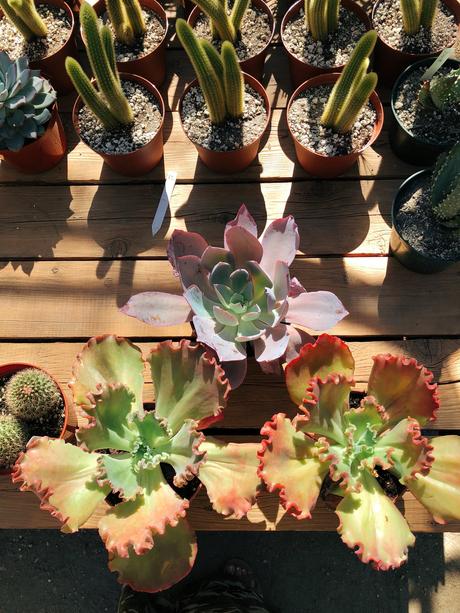 Moral of the story: babymooning with a pregnant girlfriend = five out of five stars. Let's make this a thing!
Also, can we please talk about this suitcase for a minute?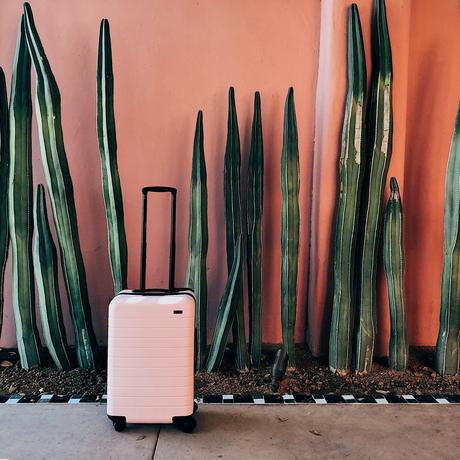 I have been lusting after Away luggage for probably two whole years, but it felt like a lame thing to spend money on. Kind of like buying a new mattress. It's just so … adultish. But—similar to purchasing a new mattress—once you fork over the money and get the New Awesome Adult Thing in your possession, you wonder why on earth you didn't make this purchase sooner.
That is how I feel about my new (yes, pink) suitcase. I have been rocking the same black carry-on for twelve years, originally gifted to me from my parents, originally purchased at Costco. And while there's nothing wrong with the suitcase per se, again, I liken it to sleeping on the same mattress for twelve years (which, come to think of it, we have been! yikes). At some point, it's time for an upgrade.
April dropped me off at the airport 45 minutes before my flight was scheduled to take off. We didn't mean to cut it so close, but we stopped for milkshakes and truthfully I have no regrets.
I usually plan to get to the airport an hour before my flight because I like to live dangerously. (Brett prefers to get there with four hours to spare. It's a miracle we've stayed married this long.) Even for me, 45 minutes seemed a little tight, but not impossible. Plus, I was carrying on—security would be a breeze, right?
Wrong. My suitcase got yanked for further inspection.
"Is this going to take long?" I asked the security guard, glancing at the time on my phone. "My flight is leaving in 15 minutes and I think they're already boarding."
"Not at all," she assured me.
I then watched her remove my bag of toiletries, tsk tsking me because I didn't have my 3 oz items in a quart-sized plastic bag. She methodically lined up every single item on the counter, while a couple of 7-foot-tall professional basketball players standing behind me watched in amusement. Hair spray. Shaving cream. Dry shampoo. Body wash. Moisturizer. On and on.
Once she had everything arranged in a perfect line, she handed me a plastic bag and told me whatever didn't fit in the bag had to be thrown away. I tried very hard not to roll my eyes. With the exception of my moisturizer, everything else had been purchased in the $3 travel bin from Target. I filled up the bag and tossed the shaving cream, the only item that didn't fit.
"Some airports don't care about the quart-sized bag rule, but this one does," she said with a condescending smile.
Noted.
I zipped my suitcase back up and started toward the gate, just in time to hear my name being called over the loudspeaker.
"This is the final boarding call for Southwest flight 2688. We are still looking for Ashlee God."
Ashlee God, lol.
Cut to me running, straight up Home Alone style, one hand holding my maxi dress off the floor and the other on my pink suitcase. This is where the real testimonial comes in, because that thing glides like ice skates on a fresh rink. I was the last person to board the plane, huffing and puffing, and had to do the walk of shame down the aisle for my much deserved place: a middle seat in the back of the plane. Good times.
Anyway. The moral of this story: Away luggage is awesome, and I'm not exaggerating when I say I believe my suitcase may have been the reason I didn't miss my flight. They literally closed the door to the plane seconds after I stepped on, and I would not have been able to run that fast with my 12-year-old Costco suitcase in tow.
Should you also find yourself in need of some new luggage, you can use this link to get $20 off your purchase. This post is not sponsored whatsoever (I paid full price with my own money!), but if you click through and make a purchase, I get a $20 credit. Brett thanks you in advance for helping us buy him one. His old Costco suitcase is looking extra sad next to mine.
The end. Happy babymoonin', mommas.
And whatever you do—don't forget to put your toiletries in a quart-size plastic bag.