Travelling the east coast of Australia – also known as the "backpacker route" – is a great way to see some of the best bits of this huge country. If you're only in Australia for a few weeks and you want to take a road trip, then Sydney to Cairns is a great choice. It can also be part of a bigger tour if you're going to be in the country longer, or even if you are here on a working holiday visa.
Most people start their east coast trip from Sydney, but it is possible from Melbourne as well. Taking the direct route from Melbourne to Sydney takes about ten hours by car, if you take the scenic coastal route, it takes about 13 hours.
East Coast Travel Options
There are a number of options for traveling from Sydney to Cairns. You can drive, take a coach or train, or you can fly. Flights booked well in advance are usually cheap, but it's really not the best way to see the country.
If you are taking the train or a coach, you can book all the way up to Cairns (with stop-offs), or you can buy separate tickets for each leg of the journey.
An organised tour is also a great way of traveling. There are a whole bunch of tour operators, all catering to different markets. Find one that suits you, that fits your time frame, and shows you the sights you want to see. Tours are also a great way of meeting people if you're traveling alone.
If you want to drive, you can hire a car or campervan, or if you plan to travel for a while, you can pick up a cheap car at the start of your journey and sell it at the end of your trip. Lots of backpackers do this, but be wary in case you get landed with a lemon.

Finding Friends in Sydney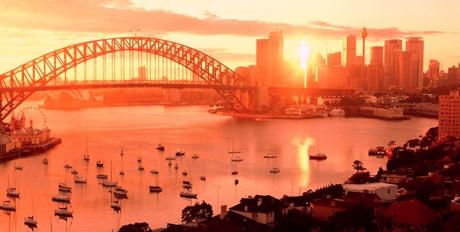 Sydney is packed full of travellers and backpackers at most times of the year. If you are staying in a hostel, you are sure to meet new people who are traveling in the same direction as you. If you like them and you feel safe, why not pair up with some buddies to make the journey more enjoyable.
If you are not staying in a hostel, you can still meet other travellers. Some of the better-run hostels have websites and notice boards offering lifts up the coast, or asking if anyone wants a traveling companion. Again, use your common sense and you should be fine.
Where to stay?
Where you stay as you travel up the coast will usually depend on your budget. Hostels are usually quite cheap, ranging from $20-35 per night. If you have a tent or a campervan, it will usually be cheaper – as long as you don't mind roughing it a little.
Hotels can also be inexpensive, and are better if you want some more privacy. Staying with a bunch of loud twenty-somethings in a hostel is not everyone's cup of tea. However, the east coast is a well-travelled route, and most stop-offs offer a range of accommodation to suit most budgets. You can keep your hotel costs low by booking through a reliable website.
Unmissable Stop-offs
The east coast has so many highlights it would be impossible to list them all. Here are a few of them: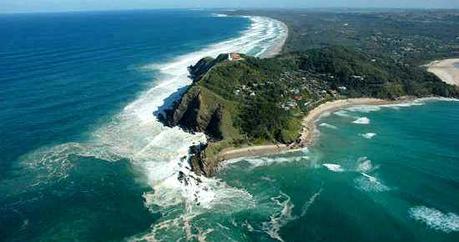 Chill out and surf in laid-back Byron Bay.
Get your photo taken with the Big Banana in Coffs Harbour.
Visit the theme parks on the Gold Coast.
Stop in at Queensland's capital, Brisbane.
Cuddle some Aussie animals at Australia Zoo.
Sample some Bundy rum in Bundaberg.
Sail the Whitsundays.
Go dingo spotting on Fraser Island, the world's largest sand island.
Dive the Great Barrier Reef.
Party it up in Cairns.
Stay Safe Tips
Australia is a pretty safe place, so it's just a case of using the same common sense that you would use at home. Don't go hang out with anyone you don't trust, don't walk around by yourself at night, and don't go home with strangers. Find a traveling buddy to make your journey safer – and more fun!