Forbidden to leave her island, Isabella Riosse dreams of the faraway lands her father once mapped.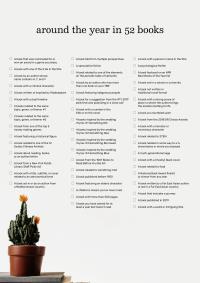 When her closest friend disappears into the island's Forgotten Territories, she volunteers to guide the search. As a cartographer's daughter, she's equipped with elaborate ink maps and knowledge of the stars, and is eager to navigate the island's forgotten heart.
But the world beyond the walls is a monster-filled wasteland - and beneath the dry rivers and smoking mountains, a legendary fire demon is stirring from its sleep. Soon, following her map, her heart and an ancient myth, Isabella discovers the true end of her journey: to save the island itself
***
[They say the day the Governor arrived, the ravens did too]
***
(Chicken House, 5 May 2016, paperback, 228 pages, Around the Year in 52 Books 2019, a book with a title, subtitle or cover related to an astronomical term, bought from @AmazonUK)
***
***
I fell completely in love with this book. The pages all had designs around the edge which made them look like worn map pages. I thought this was a nice touch. This is a har book to define. Is it YA? Historical fiction? Fantasy? Horror? It's a little bit of everything with a lot of mystery thrown in. I loved reading this book. This is one of those books where you fall in love with the characters and the place. Isabella is a great character. She's strong and feisty for someone so young. I loved everything that happens when the party looking for Isabella's friend reach the Forbidden Lands and finds out exactly why they are forbidden. This is a terrific read.