Greetings fellow geeks! This  Sunday, June 24, the crew is heading for Bandung to celebrate Star Wars' 35th Anniversary! Yes that's right. We're packing our bags, gadgets, widgets and pretty much everything we can think of to cover the 2012 Star Wars Day Bandung!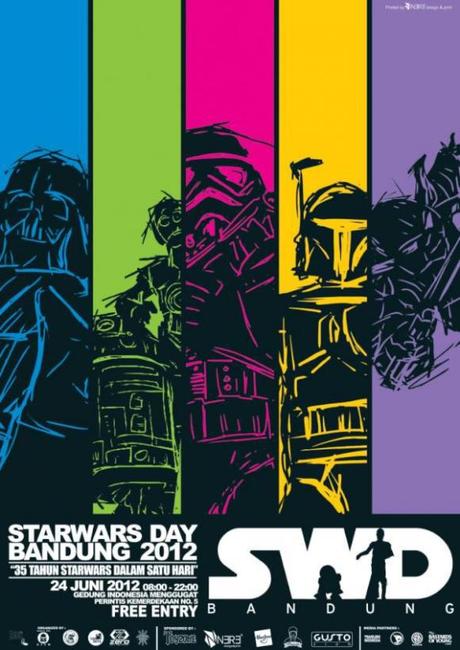 So, what should we expect from this event?
Within the scope of one single day, the  Star Wars Day Bandung (SWD) will offer visitors a multitude of Star Wars fandom culture. The event will be held at Gedung Indonesia Menggugat, Jalan Perintis Kemerdekaan No. 5. Below is the event's schedule and information listing what visitors can expect to see from the 2012 SWD.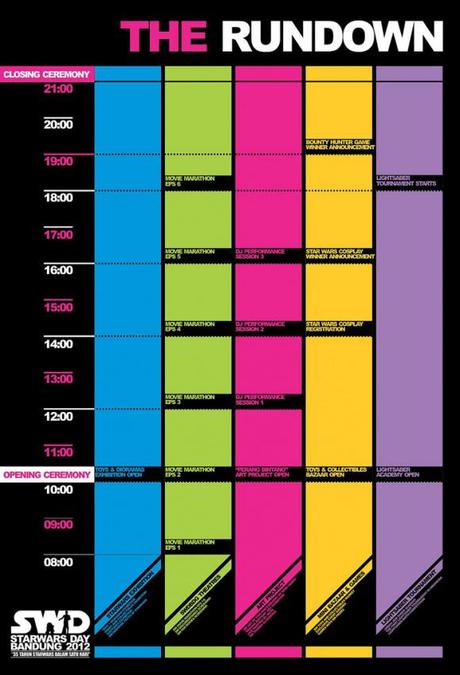 STAR WARS EXHIBITION: – Star Wars toys + diorama exhibition (3 ¾,12″, micro machines, vintage) – Star Wars props and collectibles exhibition (helmet ,weapons, lightsabers, cereal prizes, etc) – Star Wars costume exhibition – The exhibitions will also feature a Star Wars Infographic, outlining the franchise's 35 year history.
MINI BAZAAR: – Star Wars toys and collectibles market with 15 booths to shop at!
SWDBDG THEATRES: – A non-stop epic marathon screening of the Star Wars series from episode 1 to episode 6 – Star Wars documentaries and fan movie screening.
LIGHTSABER TOURNAMENT: – Urban Jedi Lightsaber Academy (a chance for Padawans to test their lightsaber skills) – 1st Indonesian Lightsaber Open Tournament (battle , choreography and saber smith competition for Jakarta and Bandung).
ART PROJECT: – 'Star Wars Art of Toys Photography' by Seno Haryo – 'Perang Bintang' art exhibition (35 artists will showcase their art to the theme of "My Starwars") – Live painting by MUTE –  DJ remix renditions of the Star Wars soundtrack.
"Bounty hunter" GAMES: – A unique sweepstakes game where visitors can win Star Wars prizes by participating in all the available activities.
STARWARS COSPLAY COMPETITION: - A Star Wars cosplay competition.
STARWARS COMMUNITY GATHERING: A gathering of Indonesia's Star Wars communities, Order 66, Order 66 Bandung, Urban Jedi, Jakarta Saber, Fightsaber, 501st Indonesia, etc.
All this in one day! Should be lots of fun and we can't wait to geek out with Indonesia's Star Wars community. We hope to see you there!