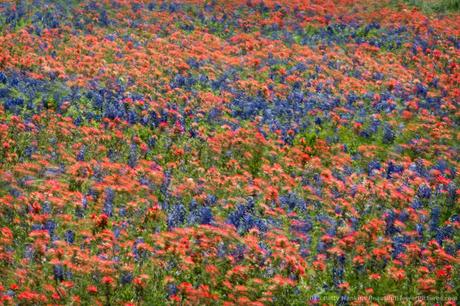 Texas Wildflowers in the Wind © 2015 Patty Hankins
I'm really excited to be a part of Lewis Ginter Botanical Garden's The Garden Party: A Secret Garden event on April 24. The fundraiser supports the Children's Garden at Lewis Ginter Botanical Garden and is inspired by Frances Hodgson Burnett's classic children's book.
The Children's Garden at Lewis Ginter Botanical Garden is an amazing space designed to allow children to explore the natural world in a fun way. Over 12,000 children a year are served by programs at the garden, nearly 1/3 are from low/moderate income families and participate for free. Programs are available for students ranging from pre-school to high school. There are also specific programs for home schoolers, and girl scouts.
In addition to the educational programs, the Children's Garden also supports the Central Virginia Food Bank with donations of produce harvested from the six farm plots agricultural crops of Virginia and the Southeast. There are also some wonderful places to play and learn in the Children's Garden.
I've always loved visiting Lewis Ginter Botanical Garden, and have been a member for several years. So I was honored to be asked to donate one of my photographs to this year's Garden Party Event. There will be a Silent Auction featuring the work of 15 regional artists during the Garden Party. I've donated a 20X30″ canvas of my Texas Wildflowers in the Wind photograph.
Garden Party guests will spend the evening in and around the Bluementhal House, enjoying a cocktail reception, live music and the silent auction.
Tickets are $75 per person and are available only in advance (no sales at the door). For tickets or to learn more, please call (804) 262-9887, ext. 311.
I hope you will join me in supporting the Children's Garden at Lewis Ginter Botanical Garden.