Regular readers will know that the Garden Museum Literary Festival is one of my favourite, favorite events.  Last year was a fallow year probably due to the extensive redevelopment of the Garden Museum itself.  This year however it was back on and so tickets were purchased as I was not going to miss it.  This year it was held at Boughton House in Northampton.  I have not visited Boughton previously and it was a delight to have the event within an hour of home.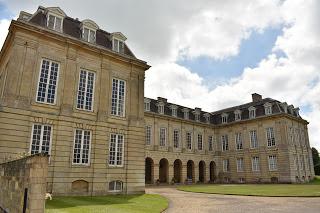 Boughton House is described as the English Versailles, it is one of the homes of the Duke of Buccleuch and is notable as it is virtually unchanged since the eighteenth century.  This means the grounds very interesting and historically important.  When you first arrive you are greeted by views of lawns and trees that seem formal yet difficult to quite see what you are looking at.  You can see there is a pattern, but at ground level it is difficult to fully determine.  The first talk I attended at the Literary Festival was given by Kim Wilkie, who has created a masterpiece of a land form for the current Duke.  This landform sits within the history and spirit of the grounds perfectly.  Kim explained that the gardens are based on the 'golden section', an algebraic form that was greatly prized in the 'Age of Enlightenment'.   When seen from the air, something the eighteenth century creators could not do, you can see how the design works and suddenly it is like light dawning.  It is breathtakingly clever.  Kim also superimposed the Vitruvian Man by Leonardo da Vinci onto the plans and it all fitted into place.  The purpose of Kim's talk was particularly to explain the role of his work, Orpheus, into this history and design.  It was the most compelling talk and the clear respect and friendship between Kim and the Duke was truly good to see.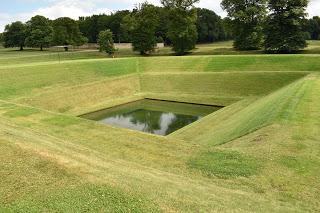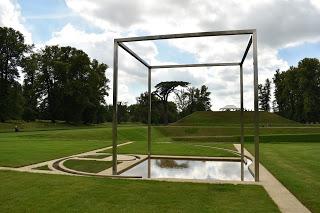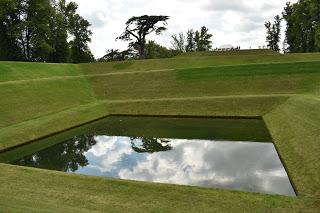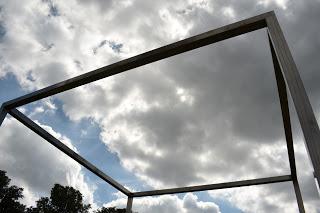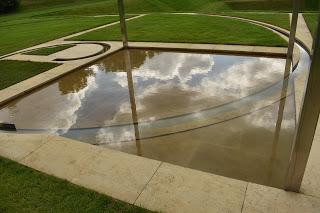 I found Orpheus to be a massive experience.  It is seven metres deep to mirror the seven meter high mound that already existed as part of the grand canal gardens.  The reflections working within the cubes transfixed me.  I know that this work was contentious at the time it was created but being able to see and experience it made me appreciate it. Kim described it as Marmite, I like Marmite too.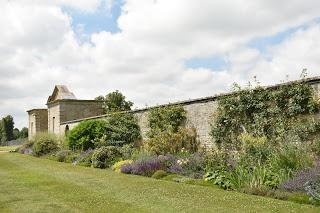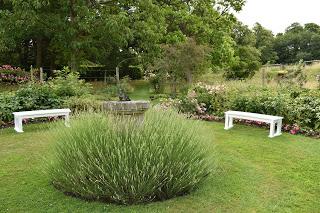 Boughton is not all green, there is much to see including formal borders and a circular rose garden.  I mention that the rose garden is circular because the grounds are largely laid out in squares and rectangles (golden section, remember).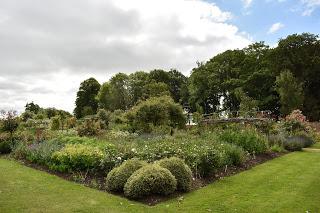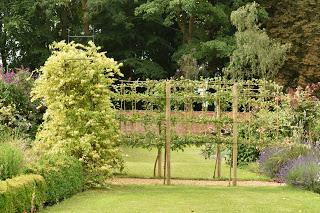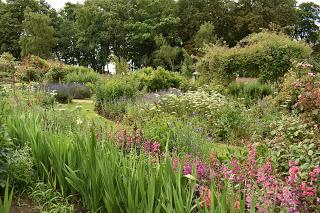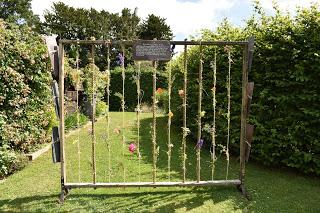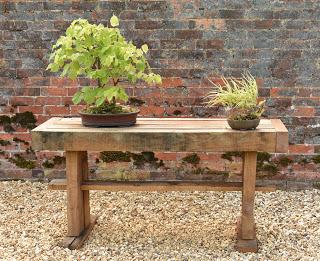 There are also two large walled gardens, one laid over to flowers.  There were so many bees and butterflies there I was astounded.  I think I saw more on that walk then I have all year so far.  The second walled garden is laid over to food production, vegetables and an orchard.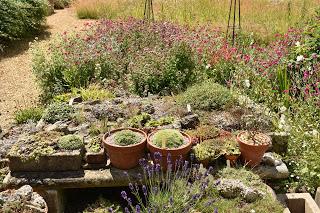 I was delighted to see this display of alpines, a nice nod to Valerie Finnis who had lived in the Dower House for many years with her husband David Scott.  There was a really interesting talk about Valerie and David given by Ursula Buchan and Anna Pavord.  It was a talk with real affection for them and if a measure of people is how much they are loved, then these were clearly very special people.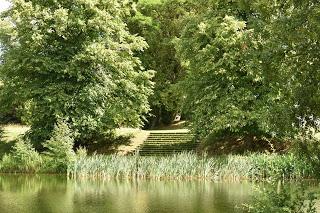 Back to squares, the lily pond is a perfect square and I was very interested by the green steps leading away from it.  I could not see from this distance what made them green, I assumed moss.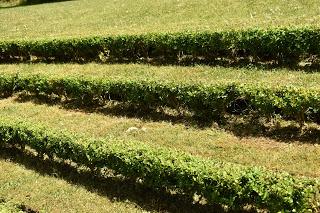 I assumed incorrectly, they are lined with box.  What a great effect.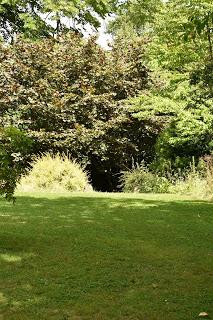 I looked to my left and there was a tempted opening that led me to what is best described as 'down the rabbit hole', into a wonderful of the wilderness planting of trees and shrubs.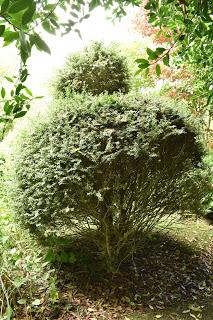 Unexpected topiary could be found as the paths led me on.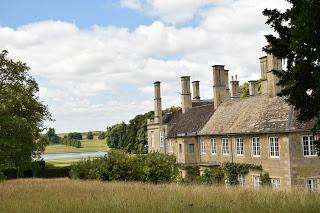 and then the house opens up in front of you again.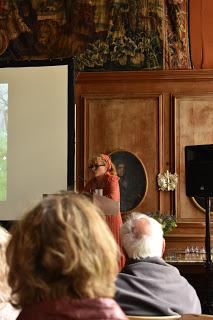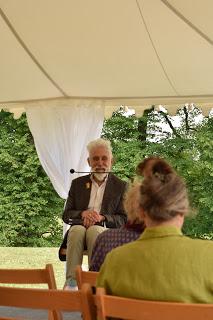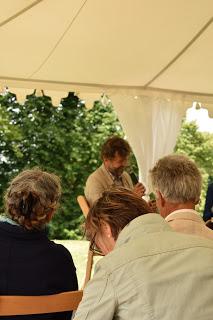 As ever the talks were all really interesting and entertaining.  What I love about this weekend is the ability to learn and to completely relax.
Of course there is a lot more to see of the grounds.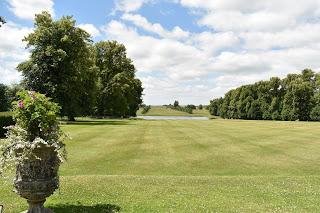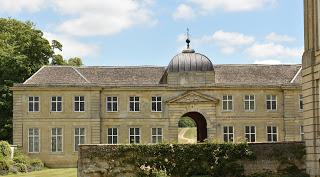 and there was a plant stall as well, I only bought two plants, I thought that was very well-behaved of me.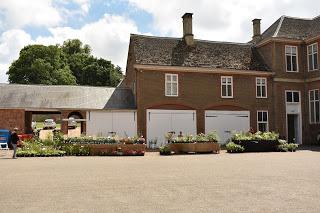 I am now looking forward to next year with great anticipation.