The Fyre Festival Founder Has Been Arrested For Fraud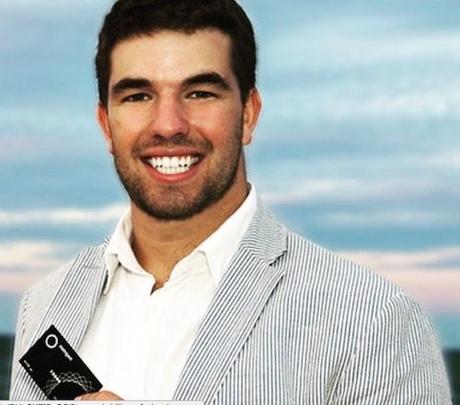 Woe to the man who sells $250,000 tickets to vacuous rich people with money to burn (see what I did there?) for a pretty much imaginary event. April's Fyre Festival lured the idle rich to an island in the Bahamas for what was supposed to be a "transformational" music festival experience. The only transformation that took place was moneyed d-bags being transformed into peasants like us, forced to contend with inadequate lodgings, performers bailing on the event, and *GASP* cheese sandwiches made with non-artisanal white bread!
Well, not only are some of those (not really) poor bastards suing everyone involved for their money back, but the Fyre Festival's founder, one Billy McFarland, has been arrested on federal wire fraud charges. Surely he can make bail if he was charging that much for tickets to his fake event, right?
According to the Huffington Post, Billy Boy used fake documents to lure investors into giving him over a million dollars for his company and the festival. And the New York Times says that he faces up to 20 years in jail, but will probably get a lighter sentence.
Federal agents arrested Billy yesterday, and he's accused of defrauding investors in order to put on "The Lord of the Flies for Douchebags." Prosecutors says that he "perpetrated a scheme to defraud, induce at least two individuals" to invest round $1.2 million in his company Fyre Media. Oh, there's more. This guy REALLY wanted to watch Blink-182 play on a tropical island while he was getting blown by a bikini model with everyone else paying him for the privilege.
McFarland also is accused of telling investors that the company earned millions of dollars from artist bookings using his company's app, even though his company earned less than $60,000, and of showing an investor an altered image that said he owned shares of a stock worth $2.5 million when his share was valued at less than $1,500, according to federal charges.
Billy, his co-founder Ja Rule, and the assorted "models" he recruited to lure people to his island of terror in advertising and on social media have already been hit with a $100 million dollar class action suit. Formerly relevant rapper Ja Rule hasn't been charged with anything yet. He's still gonna have to beg JLo for remix appearance to come anywhere close to paying off that lawsuit.
In recapping the horror that was the Fyre Festival, the BEST detail of which I was previously unaware came out in the latest Huffington Post post.
When ticket holders arrived on the secluded island in late April, they were shocked to find what appeared to be a construction site with half-built tents, feral dogs and inadequate food and water.
"Feral dogs!" FERAL DOGS! Chad and Ashley Jennifer had to contend with wild animals amongst the poorly constructed lean-tos! It was like that movie where Liam Neeson had to fight off wolves with nothing but shattered vodka nip bottles. All they had was a depowered hair straightener and Chad's stash of roofies to battle those mutts!
Pic: Instagram
Source: The Fyre Festival Founder Has Been Arrested For Fraud
3 total views, 3 views today