We were ecstatic to find out that we were flying to Kuala Lumpur with AirAsia Philippines to experience Future Music Festival 2013. I mean, who wouldn't be excited with a full lineup of awesome artists? Despite the short notice, we packed our bags and went! Read more…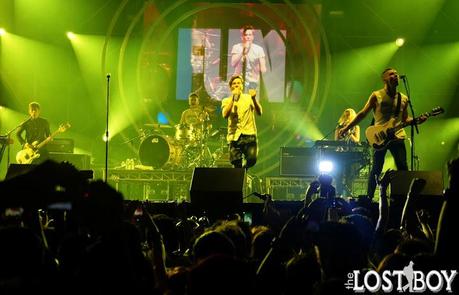 Our adventure started the day we were flying to Kuala Lumpur. With our tight schedules, we weren't able to finish our errands and packing on time, so we rushed to Clark, Pampanga. We arrived 25 minutes before our flight, but thankfully, we did web check-in. We sprinted to immigration and security, and we were at the gate 20 minutes before the departure time. But please make it a habit to be at the airport early, and don't attempt to do what we did!
As usual, the awesome flight with AirAsia Philippines was smooth and uneventful, and we arrived at the Low Cost Carrier Terminal of Kuala Lumpur International Airport on the dot. We took the KL Transit fast train to Bandar Tasik Selatan to meet my cousin Christian, since we were staying at his apartment in Serdang the entire trip.
A STATE OF TRANCE 600 KUALA LUMPUR #ASOT600KL
We spent the day in Kuala Lumpur, doing a tour of Starhill Gallery and exploring its Food Safari. We finished quite late, and so we didn't have the time to freshen up in Serdang. Being true travelers, we brought out our wet tissues and fixed ourselves at Starhill Gallery before proceeding to KL Sentral to take the bus going to Sepang International Circuit.
We arrived in Sepang past 9PM, and we caught Cosmic Gate spinning. Nic Chagall and Bossi are a trance duo from Krefeld, Germany with six albums already.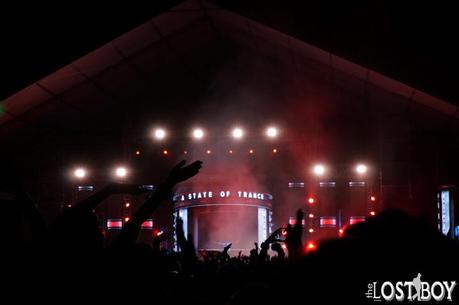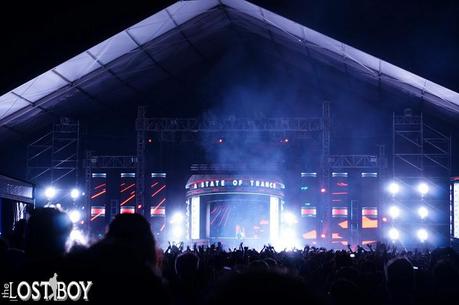 Then, before 11PM, it was time for one of the world's most popular DJs, Armin van Buuren. A State of Trance has been his radio show in the UK since 2001, and episode 600 of the said show, entitled The Expedition World Tour, has been scheduled in twelve locations globally. After Madrid, Sao Paolo, and Beirut, Kuala Lumpur was the seventh stop of the series.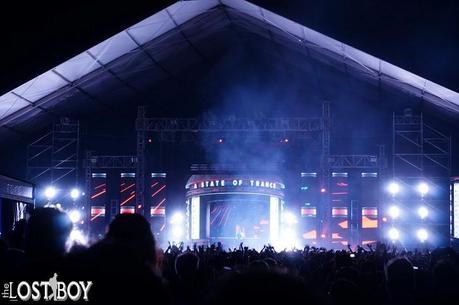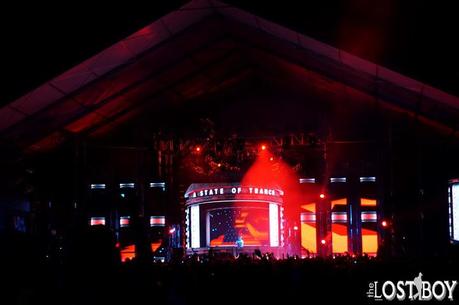 We were among the 30,000 trance fans who religiously danced to two hours of Armin van Buuren's electrifying set. The infectious sea of people from different continents weren't shy at all to dance, and surprised I was to see our Malaysian neighbors partying that hard!
Armin van Buuren ended his set past midnight, and we stayed longer still for the next act, Aly & Fila. The Egyptian duo kept us partying with their awesome set lasting until 2AM.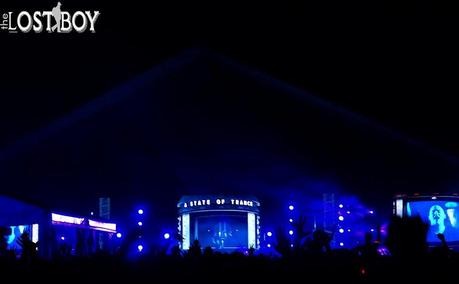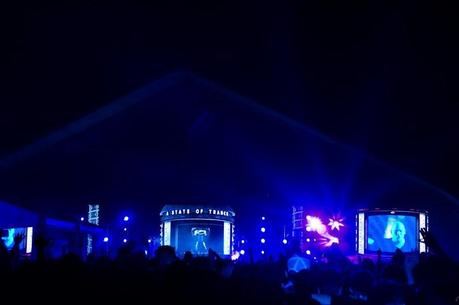 There weren't any public transportation to take us back to Serdang, so we paid a tourist van driver 60 MYR to get us home. By Filipino standards, that's expensive, but heck, we had a great time dancing and putting our hands up in the air.
FUTURE MUSIC FESTIVAL ASIA 2013
With an awesome line up starting late in the afternoon, we didn't plan to do much in the city but shop for some accessories at Pasar Seni. We took the LCCT bus again from KL Sentral, and arrived just in time for one of the acts we were looking forward to: The Temper Trap.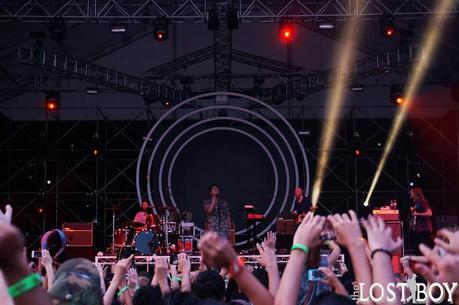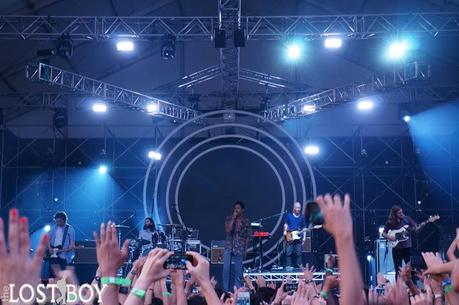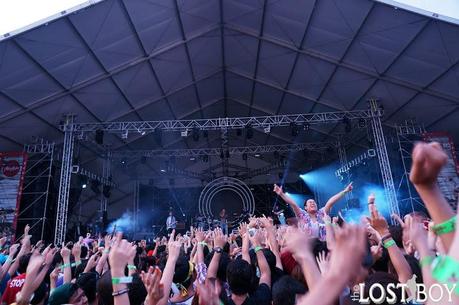 The Temper Trap is an Australian indie band, which has a relatively huge following here in Manila. I mean, say the band's name to the young people here, and they'd know them for their hits, like Sweet Disposition and Love Lost.
While there was a break at the Flamingo Stage, we went around the circuit and saw a huge booth from our friends at AirAsia. They were giving away lighted armbands and mock lifejackets with whistles because they say traveling and partying is safer with AirAsia Insure. Indeed, don't forget to tick that box when booking your AirAsia Philippines flight!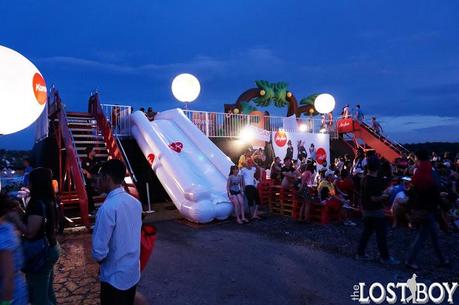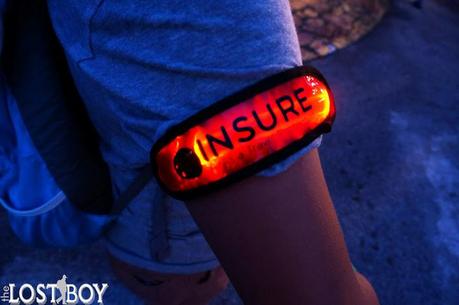 One of UK's hottest pop stars, Rita Ora, was up when we got back, and boy, was I happy to see her perform How Do We (Party), RIP, Shine Ya Light, and of course, Hot Right Now. Watching her live was quite an experience with her energy, sexy moves, and hot outfits.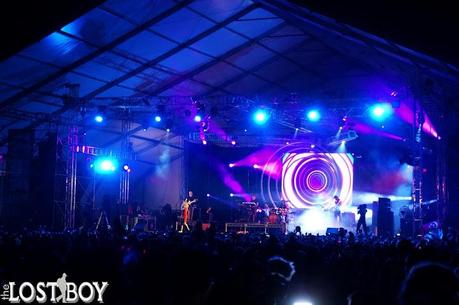 Coming next was Korean star PSY. Honestly, it was already our second time to see him with the same set because our friends from VISA gave us corporate suite tickets to his previous concert here in Manila, yet we still went near the stage to see the next acts up close.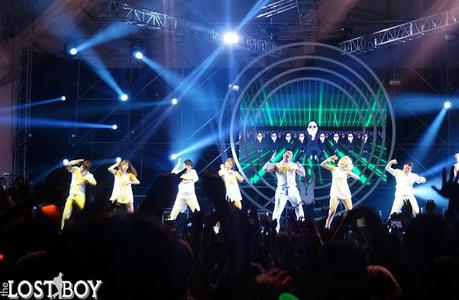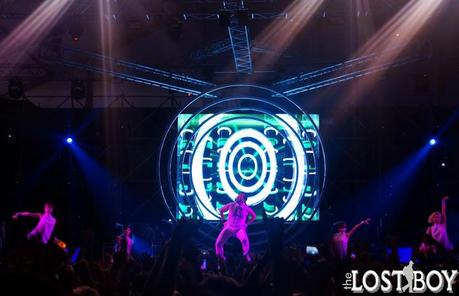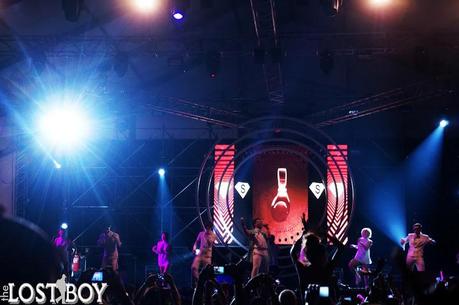 Despite the seemingly thousand of times we've heard (and danced to) Gangnam Style, we still had a great time, thanks to the energetic crowd who screamed upon hearing the first notes of PSY's global hit. By the way, PSY announced the same night that it was the last time he was doing Gangnam Style for a tour after nine months.
Squeezing ourselves to the front of the pit for PSY's set proved to be a wise decision because Fun. was next, and we managed to go nearer the stage. We waited maybe an hour for them to start, but we were just too happy to see them mere meters away.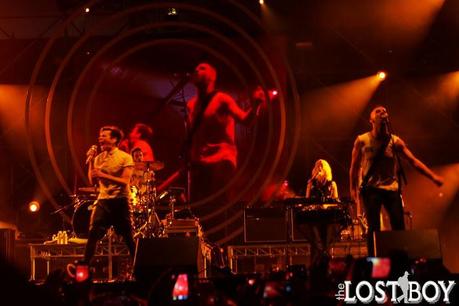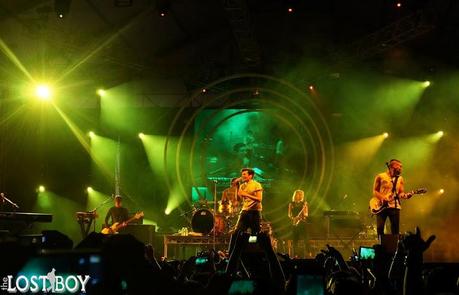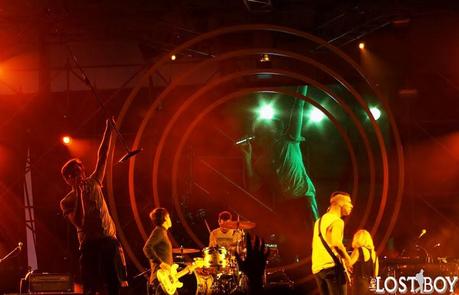 Yes, they performed the Grammy Song of the Year, We Are Young, and the equally catchy Some Nights, among their other hits. But apart from the good music, what caught our attention was the lead's outfit—Nate Ruess was wearing black leggings (or jeggings?). I guess he wore those to make his falsettos work.
Finally, closing the night was another big name, Bloc Party, who did a concert here in Manila a week after Kuala Lumpur. The British indie rock band played a set combining hits both old and new to the delight of their diehard fanatics.
Before flying to back to Clark two nights later, we still were reminiscing about our experience in the biggest and most epic music festival we've ever attended. It was a great two nights in Kuala Lumpur, and surely, Future Music Festival Asia is an event I'll be looking forward to every year. We wish to thank our awesome friends from AirAsia Philippines for giving us a memorable experience and for letting us paint the skies red with them again.
As a side note, we'd also like to thank our friends from Sony Philippines for providing us equipment to cover the event and our entire trip. For our stills, we used the Sony Alpha NEX-6, a powerful compact professional camera. Meanwhile, for our videos, we used the Sony Handycam PJ380 that shoots in full HD and has a projector too!

AirAsia Philippines flies daily from Clark to Kuala Lumpur and five other red hot destinations. Book the lowest fares at AirAsia.com. For the latest promos and updates, join the buzz on Facebook and Twitter.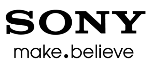 Photos were taken using the powerful Sony Alpha NEX-6. Know more about it here. Follow Sony Philippines on Facebook and Twitter for updates!