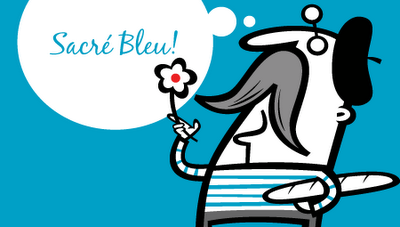 The image of the French bon vivant, rosy cheeked, relaxed, drinking, back-slapping and laughing over a glass of good wine has been confined to the annals of folklore – if indeed this image ever existed.
A recent poll, "Voice of The people"  undertaken in October 2010, by Gallup International and published on January 3 2011 questioned people from 53 countries on the economic optimism for the coming year, 2011.
In France, the survey was conducted over the Internet with a sample of 979 people, representing a cross section of the population, from 30 November to 1 December 2010.
France – Pessimism world champions
The survey found that the world was cut clearly in two – one half pessimistic  - the west, and the other optimistic – the emerging economies – the word "prosperity" having been virtually eradicated from the vocabulary in Europe.
France comes at the bottom of the pile of the pessimists regarding the economic situation for the coming year and well behind Iraq, Pakistan and Afghanistan as far as their personal situations and in the top 3 of the European pessimists.
Even though the French are pretty pessimistic regarding the increase in unemployment (67%) in 2011, they are well above average, but still behind the British (74%).
On the question of job stability they are under the world average when asked how safe they thought their jobs were (63%), whereas 79% of Germans thought that they could be in danger of losing their jobs.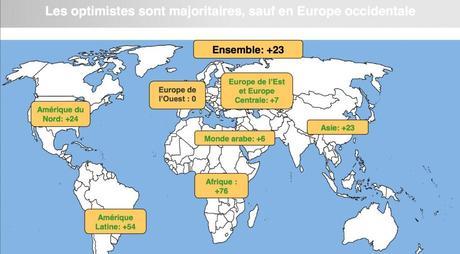 An interesting point is that the majority of the world is made up of optimists – with a marked exception in Western Europe.
© 2012, ©Active Consultants 2011. All rights reserved. Copying in part or in entirety only permitted by written consent

Copyright protected by Digiprove © 2011
All Rights Reserved
Original content here is published under these license terms: X 
License Type:Commercial
License Summary:You may read the original content in the context in which it is published (at this web address). You may make other uses of the content only with the written permission of the author on payment of a fee.
Republished by Blog Post Promoter