The 25th anniversary of Lollapalooza concluded its fourth day on Sunday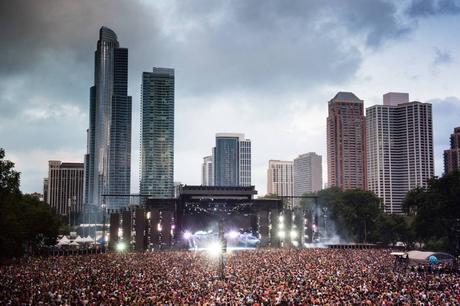 25 years is a big deal. Having been around for a quarter of a century, it's amazing how Lollapalooza has evolved. We attended the festival Thursday through Sunday so that we could come back with a full report and, as you would expect, it was unforgettable. Rain and shine, we saw some amazing performances from headliners like Flosstradamus, Major Lazer, Jane's Addiction, Red Hot Chili Peppers, Ellie Goulding and more. Here's our complete breakdown from beginning to end.
The Artists
Like all other veteran Lolla-goers, we had a gameplan going into the fest for the headliners we definitely wanted to see.
On Thursday, we saw G-Eazy and J. Cole. Neither disappointed the massive crowds, as both rappers brought out their A-game for the festival.
And while it didn't happen on Lollapalooza grounds, we also got a chance to experience the unforgettable G-Eazy afterparty at Prysm Nightclub. After performing for over 50,000 screaming fans just hours before, the multi-platinum artist hosted a much more intimate gathering at the newly-established Lincoln Park late-night spot.
Here's a look at his full Lollapalooza set, too.

Flosstradamus wrapped up the night at Perry's by playing a few hit tracks that his fans know and love. He also gave the audience a special surprise by bringing out special guests like Dwayne Wade, Chance the Rapper, and Michelle Williams.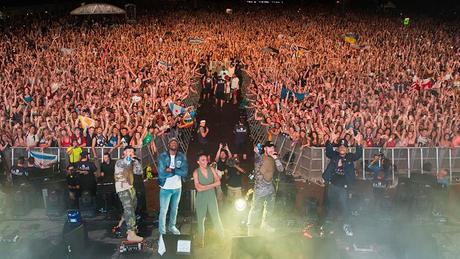 Flosstradamus, Dwayne Wade, Michelle Williams, Chance the Rapper
On Friday, we had the opportunity to check out Illenium's set and were pleasantly surprised. Nick Miller, a.k.a Illenium, performed at Perry's and there were plenty in attendance. His use of a keyboard and drum pad framed by cutting edge lighting and visuals made for a captivating and emotional performance. After that, we checked out M83's set and they played their hit single "Midnight City" which got everyone dancing. Then we went back to Perry's to check out GRiZ and his contemporary funky sound boosted everyone's spirits. Not to mention, when he came out with his saxophone and a shy wave to the audience, fans swooned. We caught A$AP FERG's high energy performance, surprising fans with a guest appearance from Twista who performed his famous hit "Overnight Celebrity." Last but not least, we checked out Major Lazer's set which, needless to say, was a performance of its own kind. Accompanied by professional dancers, he engaged with the crowd the entire time.
We arrived at Lollapalooza on Saturday just in time for Big Grams, Big Boi and Phantogram's collaboration who performed on the Samsung stage and made for the perfect way to start the day. They were fully engaged not only with each other but with everyone in the crowd. They ended their set with "Drum Machine," which was our favorite performance of the entire day. We stuck around the Samsung stage to get our rock fix from Jane's Addiction then headed over to Perry's stage for Big Gigantic. We ended our night with the Red Hot Chili Peppers at the Samsung stage where they performed hit songs like "Californication" and "Otherside."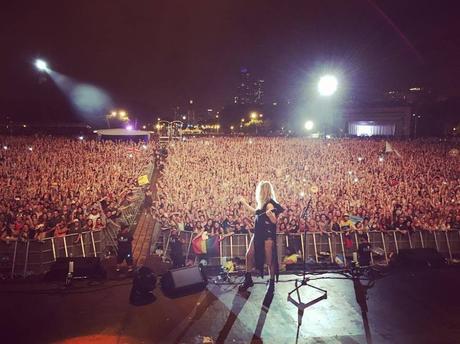 Ellie Goulding
Although we were exhausted from three days of Lollapalooza, we made it back to Grant Park for round four on Sunday. We saw Ellie Goulding and we weren't the only people who made it our mission to see her. There was so much excitement for her set, it truly seemed as though everyone in the festival flocked from where they were to watch her perform.
Best show of the year damn @lollapalooza

— Ellie Goulding (@elliegoulding) August 1, 2016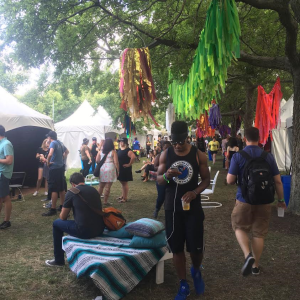 GRiZ Happy Hour at Press Lounge
Outside of the Stage
Needing some R&R, we were invited to GRiZ Happy Hour in the Press Lounge on Saturday and we took advantage! Not only did we receive free drinks from 5 – 7pm, but we also got a chance to meet GRiZ himself.
Away from the Lollapalooza grounds, we kept the party going and attended the G-Eazy aftershow at Prysm Nightclub. After performing for over 50,000 screaming fans just hours before, the multi-platinum artist hosted a much more intimate gathering at the newly-established Lincoln Park late-night spot where he received more love from adoring fans.
Chow Town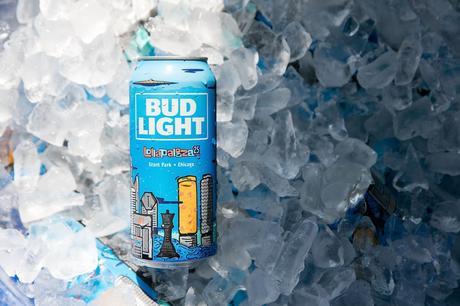 Bud Light Limited Edition Lollapalooza 25th Anniversary Can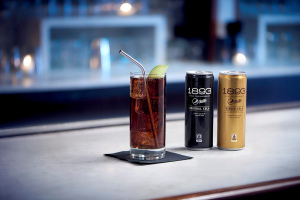 1893
Thank the heavens there were plenty of food options to refresh us in between sets. There were tents all around the park featuring a variety of Chicago's favorite restaurants. We got the chance to sample food from Connie's Pizza, Billy Goat Tavern & Grill, and County BBQ, all of which did not disappoint in taste or price! There was also a cocktail bar and other tents which served Bud Light and wine. Bud Light even created a limited edition can for Lollapalooza's 25th anniversary.
Pepsi was also in attendance and they brought their new beverage, 1893, to introduce to festival-goers. Located in a tasting truck, they were selling two flavors of 1893: Original Cola and Ginger Cola. Needless to say, we were impressed with what we tried. Our favorite was Ginger Cola, a delicious change of pace for Pepsi.
All in All…
There is really nothing quite like Lollapalooza, and we're so glad that Chicago was blessed with a fourth day this year. If you've never experienced Lollapalooza, we hope this made you feel like you were there. If you have, then we hope you enjoyed reliving it. Thanks, Lolla, for bringing people together for such a positive experience. 25 looks good on you.