For this second part, we will visit
Quiapo
, which used to be the golden district of Manila. Afterwards, we will go to
Binondo
and taste its delectable cuisine. The third stop is the oldest existing university charter in Asia, the
University of Santo Tomas
, and the last stop is for some retail therapy at the value shopping mecca of the country,
Divisoria
.
Read more…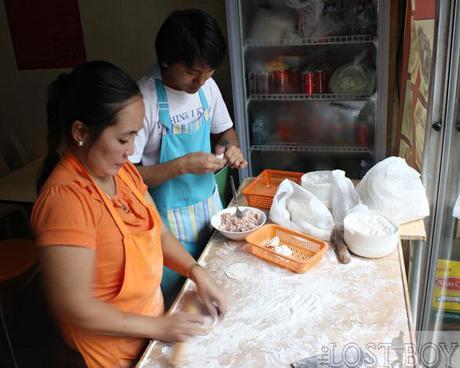 FIFTH STOPQuiapo: The Once Golden District
Nearby LRT Station: Carriedo
Quiapo
and its surrounding areas used to be the golden district of Manila during the American times until the 1970's. However, pollution, crime, and dirt, perhaps brought about by the LRT-1 project and the sheer number of people, faded this once glorious area. Much can be explored in this area, though, among them two minor basilicas. As a precaution, Quiapo can get too crowded and overwhelming, so always stay alert and mind your valuables.
Quiapo Church
or currently the Basilica Minore of the Black Nazarene was historically built of nipa and bamboo as the District of Quiapo was founded by Governor-General Santiago de Vera in 1586. Franciscan missionaries, among them San Pedro Bautista, built the first church. Through time, it was destroyed by fires and earthquake, and the current third church had to be rebuilt under National Artist for Architecture Juan Nakpil after a fire left only scarred walls and the belfry in 1928.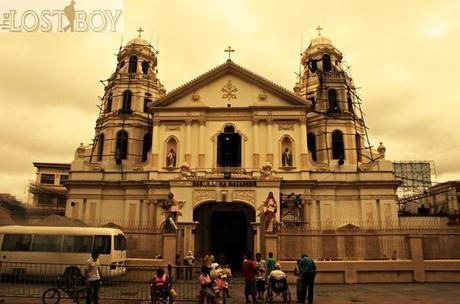 In 1984, the church had been expanded to double its capacity, and as a result, it was declared a minor basilica in 1988. The miraculous image of the Black Nazarene, brought by the Augustinian Recollect Friars to Manila in 1606 and housed in this church since 1787, has millions of devotees, most especially those who are seeking to be cured and those with special intentions. Every 9th of January, the church celebrates the
Translacion
or the transfer of the image from Luneta to Quiapo, and this festivity is attended by millions of devotees.
How to get there: From Carriedo LRT Station, walk along the busy street of Carriedo until it leads to an open space called Plaza Miranda. Quiapo Church is located in Plaza Miranda (Google Maps).
The second stop is
San Sebastian Church
or officially the Basilica Minore de San Sebastian, the only all-steel church or basilica in Asia. A devotee of St. Sebastian, Don Bernardino Castillo donated the land in 1621 to which the current San Sebastian Church stands. The first church made of wood was burned down by a Chinese uprising in 1651, and the succeeding structures made of brick were destroyed by fires and earthquakes. As a solution, in the 1880's, Esteban Martinez, then the parish priest, sought the help of Spanish architect Genaro Palacios to build an earthquake and fireproof church that is made entirely of steel. The final Gothic design is said to be inspired by the Burgos Cathedral of Spain.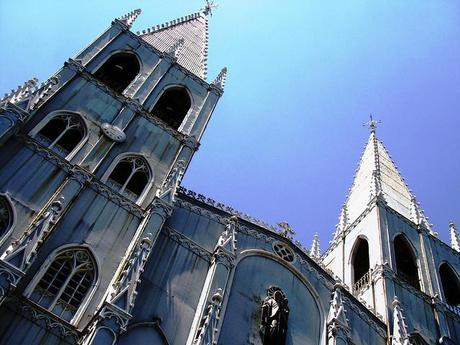 Photo credit: adamendoza
Prefabricated metal sections were shipped from Belgium, and the stained glass panels were from Germany. Belgian engineers oversaw the assembly of the church, while local artisans helped in the finishing touches. Pope Leo XIII named the church a minor basilica in 1890, a year before it was even completed on  August 16, 1891. Because of time and the church's proximity to Manila Bay, rust and corrosion have affected its structural integrity, but efforts to preserve the church are underway. 
En route to the church are some heritage houses lining
Felix Resurreccion-Hidalgo Street
, which was regarded as the most beautiful street in Manila in the late 19th century as
Calle Sebastian
. However, the houses are in need of restoration efforts. Below is an old photograph.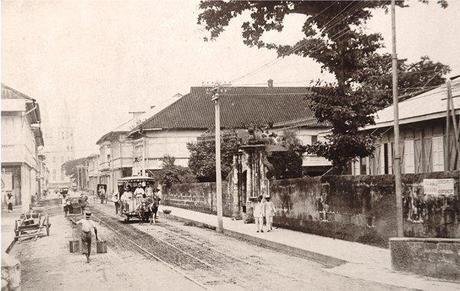 How to get there: From Quiapo Church, Plaza Miranda, or Carriedo LRT Station, walk along Felix Resurreccion-Hidalgo St. or more commonly known as Hidalgo (Google Maps). 
There is so much to shop in the streets of Quiapo; almost everywhere would you encounter shops and vendors with their wares spread along streets. Affordable native handicrafts and food items can be purchased along the street of
Carlos Palanca Sr.
until under the Quiapo Bridge.
Felix Resurreccion-Hidalgo Street
, meanwhile, is popular among local photographers for low-priced photography equipment.
Raon
, or currently Gonzalo Puyat Street, is known for its cheap electronics. But before buying big ticket items, be sure to do your research to be safe.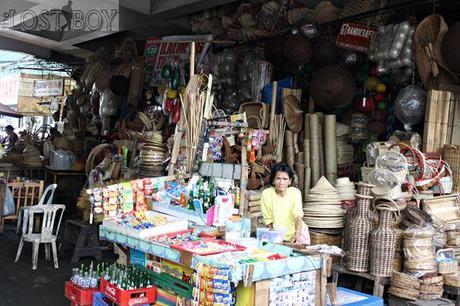 How to get there: From Carriedo LRT Station, the streets of Carlos Palanca Sr. (Google Maps), Felix Resurreccion-Hidalgo (Google Maps), and Raon (Google Maps) are easily reachable on foot.
SIXTH STOPBinondo and a Taste of its Cuisine
Nearby LRT Station: Carriedo
The Chinatown in
Binondo
is the oldest in the world, having been established officially in 1594 by the Spaniards for what they call the
sangleys
or ethnic Chinese and their Filipino wives.  But Binondo is popular nowadays for its affordable Chinese cuisine. There are so many food choices here that a tour of Manila is not complete without a food trip along Ongpin and the side streets of Binondo. Sample several kinds of food for a budget of around 200php (~5 USD).
Recommended stops include
Shanghai Fried Siopao
in Ongpin St. for its meat buns,
Wai Ying
in Benavidez St. for its noodles,
Dong Bei
in Yuchengco St. for its chives and pork dumplings, and
Eng Bee Tin
for its
hopia
and  other desserts. After the food trip, you may want to visit
Binondo Church
or the Basilica Minore of St. Lorenzo Ruiz and the
Plaza Lorenzo Ruiz
.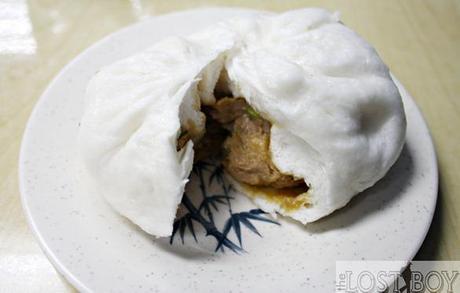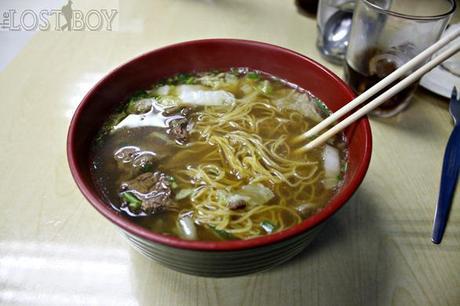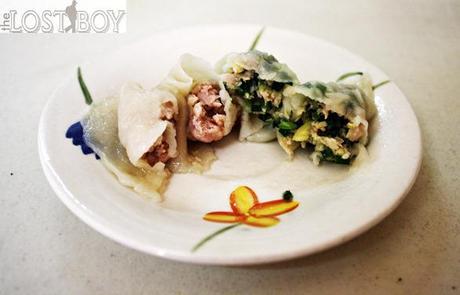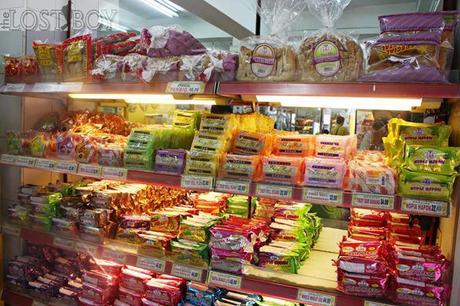 How to get there: From Carriedo LRT Station, find Bustos St. then walk to Ongpin St., which is just a block away (Google Maps). You may want to ride a bicycle rickshaw or pedicab to get around, but be sure to negotiate the fare beforehand.
SEVENTH STOPUniversity of Santo Tomas
Nearby LRT Station: Tayuman
The
University of Santo Tomas
is distinguished to be the oldest existing university charter in Asia. Run by the Order of Preachers or the Dominicans, UST was founded in April 28, 1611 by the then Archbishop of Manila, Miguel de Benavides. It is a pontifical university and prides itself to have been visited by Pope Paul VI once and by Pope John Paul II twice.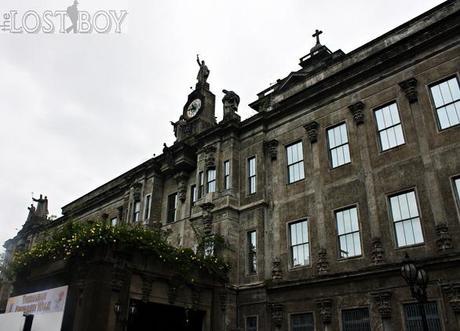 A stop of particular interest here is the
UST Museum
, the oldest existing museum in the Philippines. It has several collections, some dating to three hundred years back, that  are aimed to promote cultural heritage. The museum showcases the following collections: Natural History; Ethnography Collection; Coins, Medals and Memorabilia; Oriental Arts Collection; Philippine Religious Images; and Visual Arts Collection.
Be sure to plan your day accordingly, as the museum only is only open from 8:30am until 4:30pm, Tuesdays through Saturdays. Admission is only 50php (~1.25 USD) for adults and 30php (~0.75 USD) for students. More information about the museum can be found
here
.
How to get there: From Tayuman LRT Station, walk towards SM City San Lazaro (Google Maps), where you will find a jeepneys that say Lardizabal-UST (Google Maps). This is the same jeepney that you will take going back to the station. At the gate, tell the security guard that you are headed to the museum, and you will be asked to leave an ID.
EIGHTH STOPDivisoria:
The Philippines' Value Shopping Mecca
Nearby LRT Station: Doroteo Jose
Divisoria
is essentially the value shopping mecca of the entire Philippines. It is a shopping district where haggling is vital and where one may find everything under the sun—from the essential to the quirky. Its streets are lined with the most persuasive of vendors, while its "malls" are occupied by mostly Chinese and Korean merchants with goods from their respective countries. The rule of thumb in getting the best value in Divisoria is buying multiples of an item to get the "wholesale" price. Like in Quiapo, Divisoria can be so crowded, especially during the holidays, thus always be alert and mind your belongings.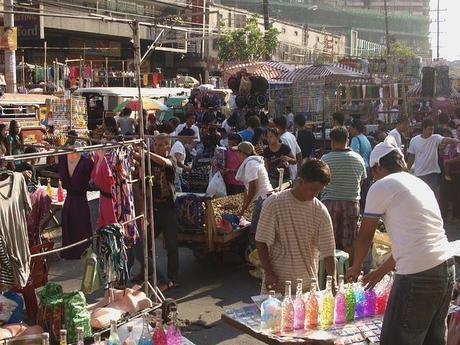 Photo credit: kj_mtszk
Perhaps the most popular mall in Divisoria right now is
168 Shopping Mall
, an air-conditioned multi-level shopping complex. Again, everything can be bought here from replica handbags to handicrafts. But if you are feeling adventurous, try Divisoria's side streets like
Ylaya
and
Soler
.
How to get there: From Doroteo Jose LRT Station, walk to Claro M. Recto Avenue via Rizal Avenue (Google Maps). From there, take a jeepney to Divisoria. Alight at Tutuban Mall (Google Maps) and continue on to 168 Shopping Mall (Google Maps) or to one of the streets of Divisoria.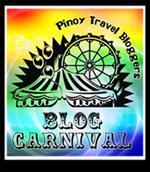 The Pinoy Travel Bloggers group holds a monthly Blog Carnival, wherein participating bloggers write about a singular theme. Mechanics and archives are found in Estan Cabigas' Langyaw page here. For the month of June, we write about Manila in focus as hosted by Angel Juarez of Lakwastero.