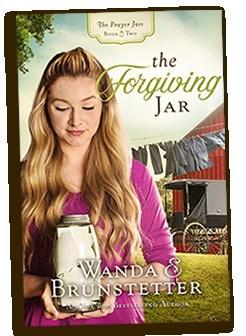 The Forgiving Jar by Wanda E. Brunstetter
Published by Shiloh Run Press on February 1, 2019
Genres: Amish & Mennonite, Christian, Literature & Fiction
Pages: 320
Format: ARC, eBook
Goodreads
Buy on Amazon



What would happen if you found out someone has been impersonating you?   Sara Murray had never met her mother's parents and was surprised to learn after her death that they were Amish living in Pennsylvania. When she is finally able to make the trip to meet them, she is shocked to learn someone else has been living with them and pretending to be Sara. Sara can't understand how quickly her grandparents are willing to forgive the imposter.   Secrets and deceit seem to follow Sara, and she is so tired of it. Though soon she meets Brad Fuller who is visiting her grandparents for during Christmas. She likes him a lot, but even he seems to pull away from her, not being totally honest.   Struggling, Sara finds an old canning jar hidden in the barn that is full of encouraging prayers. Can Sara find a way to forgive the past and move on to building new relationships?

This is Book 2 in the brand-new series, The Prayer Jars, from New York Times bestselling author Wanda E. Brunstetter. Book 1 — The Hope Jar (August 2018) Book 3 — The Healing Jar (August 2019)  
Back in November of 2018, I read and reviewed The Hope Jar by Wanda E. Brunstetter, which was the first book in The Prayer Jar series (see review HERE). When I learned that book two in the series, The Forgiving Jar, was available for review on NetGalley, I requested a copy for review. While this book is part of a series, Ms. Brunstetter does a great job of making it a standalone, but I'm betting that there are a few spots in this book where a bit more background would have enhanced the story, so I do recommend you read these books in order. 
Learning that her deceased mother's parents are members of an Amish community in Pennsylvania, Sara Murray heads to their home.  When she arrives at her grandparents' home, she learns that there is another young lady posing to be her.  Her grandparents are able to forgive the fraud, but Sara is still very resentful. Sara has very strong feelings of resentment and betrayal and these emotions are causing her difficulty in her relationships both with her grandparents and the poser, but also with her new friend Brad.  Sara finds some bible verses and other inspirational notes in a canning jar that will help her forgive and move forward with her life. 
Brunstetter provides readers with a great story full of anger, hurt, love, faith, forgiveness and even second chances. She includes a bit of suspense by way of some emotional twists. If you enjoy reading Amish fiction, Christian fiction, and sweet romance novels this is definitely a book for you! 
---
New York Times bestselling and award-winning author, Wanda E. Brunstetter is one of the founders of the Amish fiction genre. She has written close to 90 books translated in four languages. With over 10 million copies sold, Wanda's stories consistently earn spots on the nations most prestigious bestseller lists and have received numerous awards.   She's also written Amish cookbooks, Amish-themed devotionals, and several children's books with Amish characters.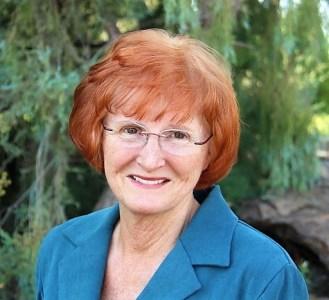 Wanda's ancestors were part of the Anabaptist faith, and her novels are based on personal research intended to accurately portray the Amish way of life. Her books are well-read and trusted by many Amish, who credit her for giving readers a deeper understanding of the people and their customs.  When Wanda visits her Amish friends, she finds herself drawn to their peaceful lifestyle, sincerity, and close family ties.  Wanda writes about the Amish because they live a simple life, which she feels we all need in this day and age.
Wanda and her husband, Richard have been blessed with two grown children, six grandchildren, and two great-grandchildren.  Besides writing books, Wanda's a professional ventriloquist. In her spare time she photography, gardening, knitting, looking for shells and agates on the beach, and spending time with her family.
---
I was provided a complimentary copy of this book by Barbour Publishing through NetGalley. I was not compensated for this review and all thoughts and opinions expressed are my own. I was not required to write a positive review but chose to since it was a great book! Thank you!

~ ~ ~ ~ ~ ~ ~ ~ ~ ~ ~ ~ ~ ~ ~ ~ ~ ~

It would be great if you would stay connected with me!! You can follow me on Twitter @DebiL1611, like me on Facebook at 2014 and Beyond, circle me on Google+, follow me on Tumblr, Instagram and Bloglovin', subscribe on YouTube, or connect with me on LinkedIn and Pinterest.

Please make sure to visit my homepage and subscribe to my blog for more great posts on running, fitness and lifestyle topics as well as food, product, music and book reviews, and more!