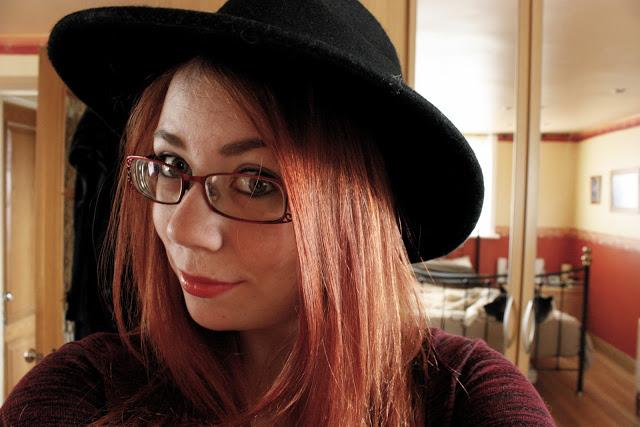 I finally gave in and bought a black fedora, yay! I've wanted one for ages, since I saw Of Monsters and Men at Reading festival! (hence the title of the post) The lead girl singer Nanna, was wearing one whilst playing their set, and I just fell in love with the look. However I couldn't find one anywhere, until I had a look on Topshop's website in early March to find one! It made my March Topshop wish list, and I finally bought it on Wednesday! I held off buying it for a while because of the price, it's £25 which I think is a bit expensive for a hat, however I couldn't find one anywhere else that was cheaper, so after my boyfriend saying to me 'buy it, buy it' I did and I love it!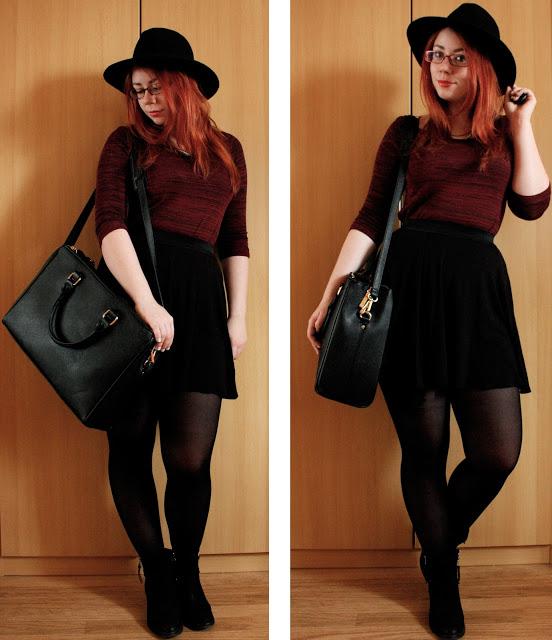 Black Fedora - Topshop - £25Wine Coloured Jumper - New Look -£14.99Black skater skirt - Primark - £6City Office Bag - Zara - £49.99Boots - Topshop - £75 similar here
I decided to wear it today, with a simple outfit, of a wine coloured jumper I bought from New Look a little while ago, I still love it, as it is great to wear with jeans or tucked into a skirt. It is also keeping me warm in current weather situation! I do love dressing for winter/cold weather, as you can probably tell by now, but I do want to change my tights for a lighter denier and even wear some of my maxi skirts, that would be lovely. But I think I would freeze at the moment! 
The skirt I love, it is my little bargain from Primark, it was £6 which is a perfect price for a simple black skater skirt which goes with everything in my wardrobe! As well as this it hides my 'un-gymed' body, I haven't been in a few months now, I really need to start going again!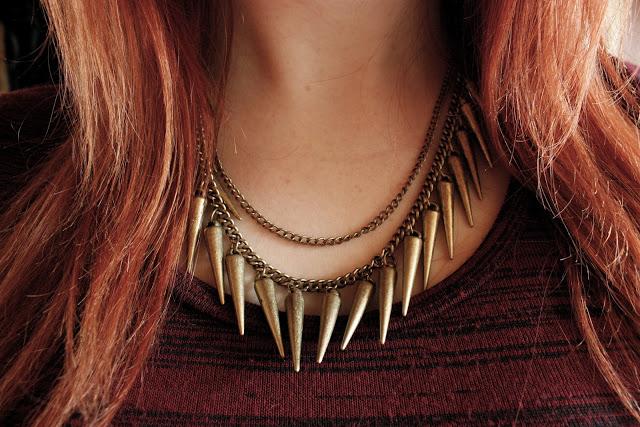 I am also wearing my new necklace from Urban Outfitters, which I bought in the sale for £6.40 (20% student discount), it was previously £18, and I personally wouldn't spend £18 on it so glad I got it for a lot cheaper! I love it, it goes with so much in my wardrobe, I'm really loving the 'dirty gold' tone of jewelry at the moment.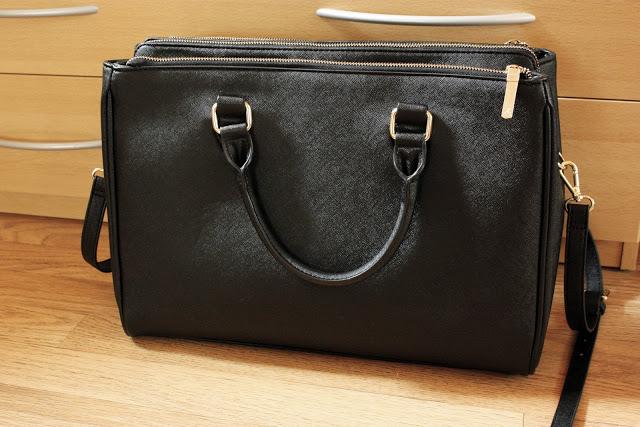 I'm also showing off my brand new bag from Zara! I love this bag, but I feel terrible at the same time, because of the recent news about Zara's factories and the alleged slave labour, that has been circling the news the last few days. It's a very gray area at the moment, but I still love the bag, because it's exactly what I need seeing as I have to fit my laptop in there as well as all my usual handbag things.

(Que people shouting at me for liking this bag, it doesn't mean I agree with the companies way of doing things!)


Hope you're all having good Friday's? So close to the weekend! x