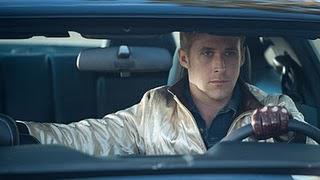 THE BEST
DRIVE - This romantic thriller, which was released in theatres on Friday, cruises some really cool, uncharted territory with its John Hughes-meets-Michael Mann tone. A must for 80s action thriller lovers. (Out now)
MARTHA MARCY MAY MARLENE - A scary good drama about a young woman recovering from a harrowing stint in a cult. Elizabeth Olsen (MK & A's sis) is so damn riveting in the title role, making us wonder if this will be the year an Olsen takes home an Oscar. Or at least a nomination. (October 21, limited release)
THE WORST
FRIENDS WITH KIDS (Emily) - A rom-com that tries way too hard to be different, but does more of the same. Directed by and starring Jennifer Westfeldt (star of Kissing Jessica Stein and long-time lady of Jon  Hamm), this lacklustre flick, which follows two straight best friends (Westfeldt and Adam Scott) who decide to have a baby together, starts off strong (Chris O'Dowd is hysterical as a disenchanted father) and slowly unravels. (April 2012?)
WE'RE STILL WAITING TO SEE...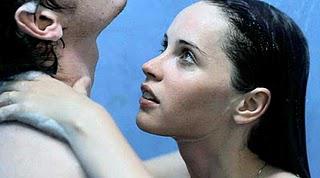 LIKE CRAZY - A British student falls passionately in love with an American student only to be torn from him when she's banned from the U.S. for overstaying her visa. The film was applauded for its chemistry between lead actors and beautifully crafted story-telling. (October 28, 2011)
STARBUCK - In this flick from Quebec, 42-year-old slacker finds out he's the father to 533 children, thanks to donating to a sperm back 20 years ago. Now, 142 of those offspring are filing lawsuits against the donor bank to find out who their father is. Critics called it hilarious and sweet, praising Patrick Huard in the lead role. (Release TBA)
YOU'RE NEXT - This Midnight Madness indie film brings together the unexpected: the family reunion and the slasher. It was a hit with horror fans and as Torontoist describes, "Clever, violent, and funny, this film is what Midnight Madness is all about." (TBA 2012)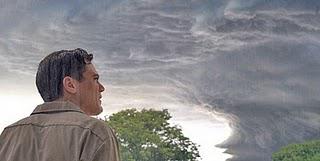 TAKE SHELTER - Amid apocalyptic visions, a father (Michael Shannon) begins to feverishly construct a shelter to protect against an impending storm. The Hollywood Reporter puts it best: "A riveting genre blend of thriller, domestic drama and supernatural horror propelled by a brilliant lead performance." (September 30, 2011)
ALPS - From the director of Dogtooth comes an even darker story. ALPS is a service that stands in for the dead. Literally. They will play the role of your dead husband, daughter or brother for a fee. Critics described this Greek film as as compelling yet unnerving, leaving you deep in thought. (October 27, 2011, Greece; Worldwide release TBA)
What did you love/hate at the fest? What did you miss? Comment below!