On the 22nd August 2012, the fate of tiger tourism in India, and those who generate their livelihood from it, will be decided, as India's Supreme Court meet to assess whether tigers (Panthera tigris) and tourists can co-exist in India. This decision will have consequences for India's tiger population, estimated at approximately 1,700, as well as the tens, if not thousands of Indian's whose livelihoods depend on tiger tourism.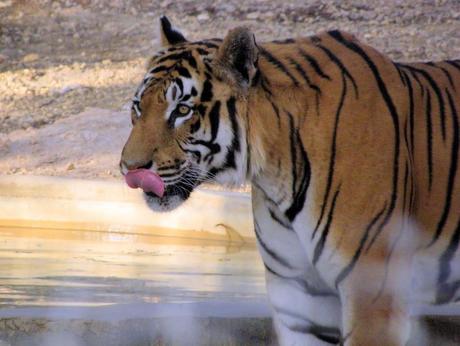 Image courtesy of Keith Roper
Ajay Dubey, a campaigner who filed the petition to the Supreme Court did so because he believed that the 1972 Wildlife Protection act was not being adhered to. He complained that no one was enforcing the law, with tragic results. The law states that tiger reserves should have a core area that only forestry officials are allowed to enter, surrounded by a buffer zone that tourists can visit.
The Supreme Court appears to want to enforce this restriction and only allow tourists to visit buffer zones. However, neither tourists nor tigers are likely to want to visit the buffer zones of some of India's tiger parks; for example, to reach the buffer zone of Ranthambore National Park tigers would have to travel 35 miles from the main park across main roads. Ranthambore's tiger population has increased since tourism was introduced, as it has provided local people with the opportunity to make a living from tiger tourism rather than from illegal wood cutting which destroys the tiger's habitat, or poaching.
Several arguments against the banning of tourists from a central zone have been put forward, both from guides who depend on the income and tiger conservationists. The main argument from both parties is the vast decrease in revenue that will occur if the ban is made permanent. The forestry department will not be able to protect tigers from poachers and local encroachment of the land without tourist income.
It is not just the tour guides who will suffer from a lack of tourism, the hoteliers, mechanics who fix the jeeps, local craftsmen, souvenir sellers and all of their families will lose their source of income. Public services, such as free hospitals, have also been established from the profits generated by tourism. Goverdhan Singh Rathore runs one such hospital, which treated 90,000 patients last year. If the law is enforced, driving tourism from the area, then the hospital will have to be closed.
By Julia Crabbe